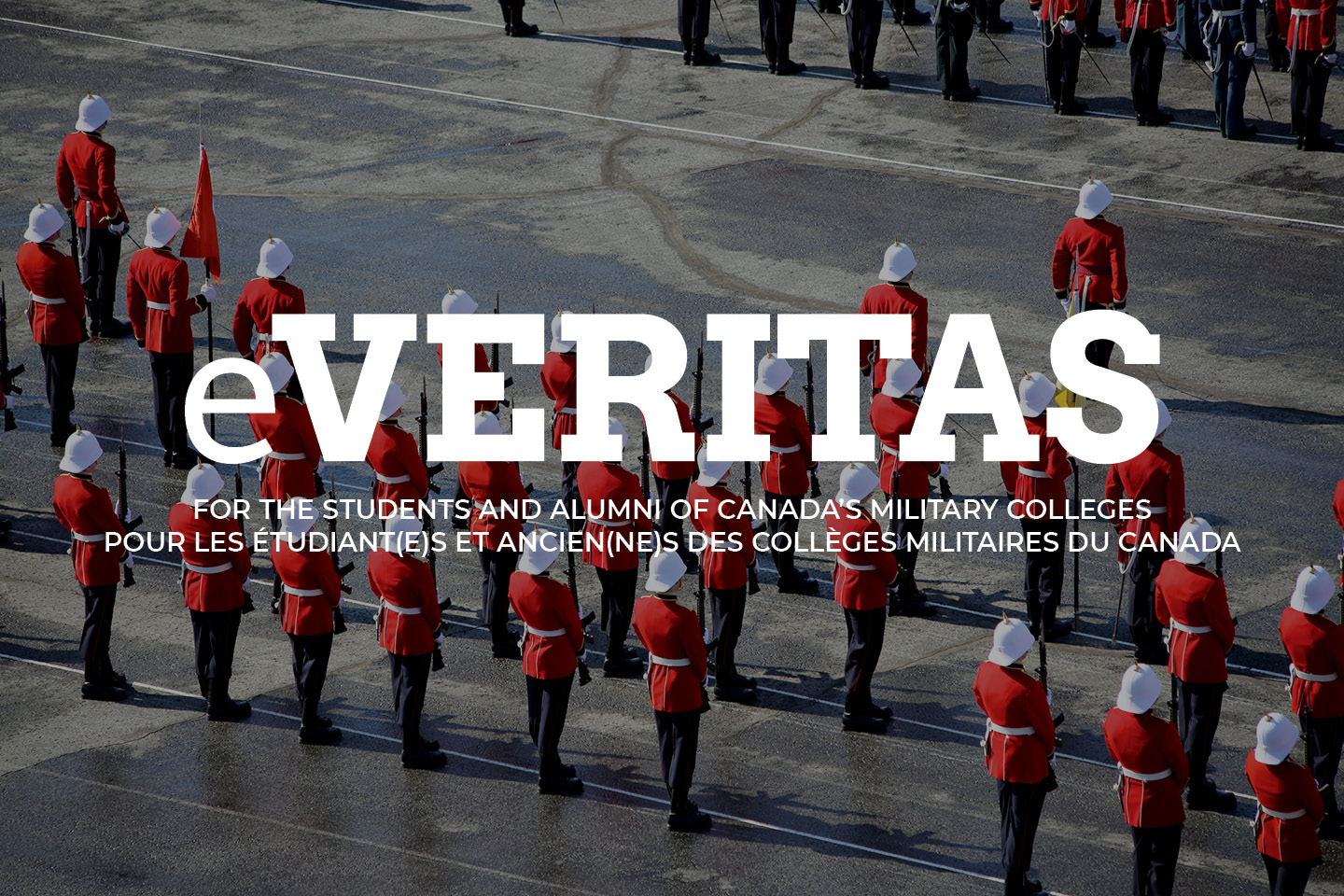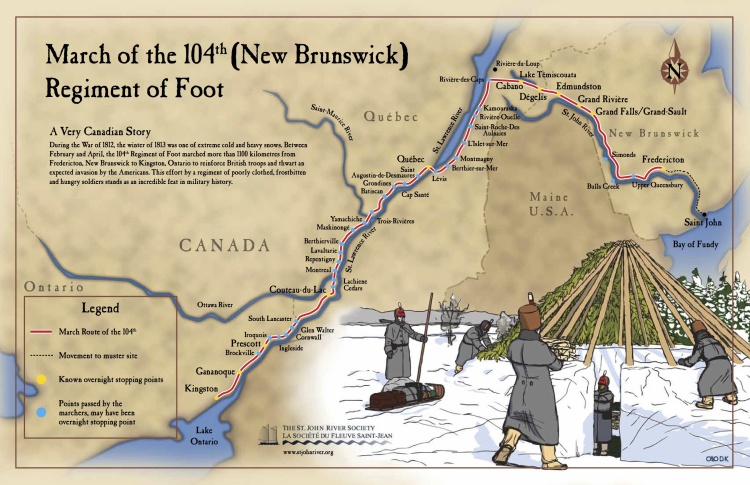 Note from 19874 Brian Macdonald…
This Friday 12 April will be the 200th Anniversary of the arrival of NB's 104th Regiment in Kingston, after an epic winter march of over 1100 km from Fredericton. A ceremony to commemorate this historic occasion will be held at 3 PM on the parade square at the Royal Military College of Canada where the replica 104th Regimental Colours will be returned to the Royal New Brunswick Regiment for safekeeping. A reception will follow in the officer cadets' mess.
The route of NB's 10th has been traced this winter by a number of organizations, including the re enactment weekends of the Saint John River Society, my personal 344 km march of the NB portion, events in Quebec City and Montreal led by the Volitgeurs de Quebec, the handover of colours by many Regiments along the route, and now this celebration led by the St. Lawrence War of 1812 Bicentennial Alliance. Also, Michael Berk will personally walk the final 220 km through Ontario.
Please join us at 3 PM on Friday 12 April on the parade square at RMCC for a brief commemoration of when so many New Brunswickers accomplished an incredible feat of foot to come to the aid of our friends in Upper Canada.