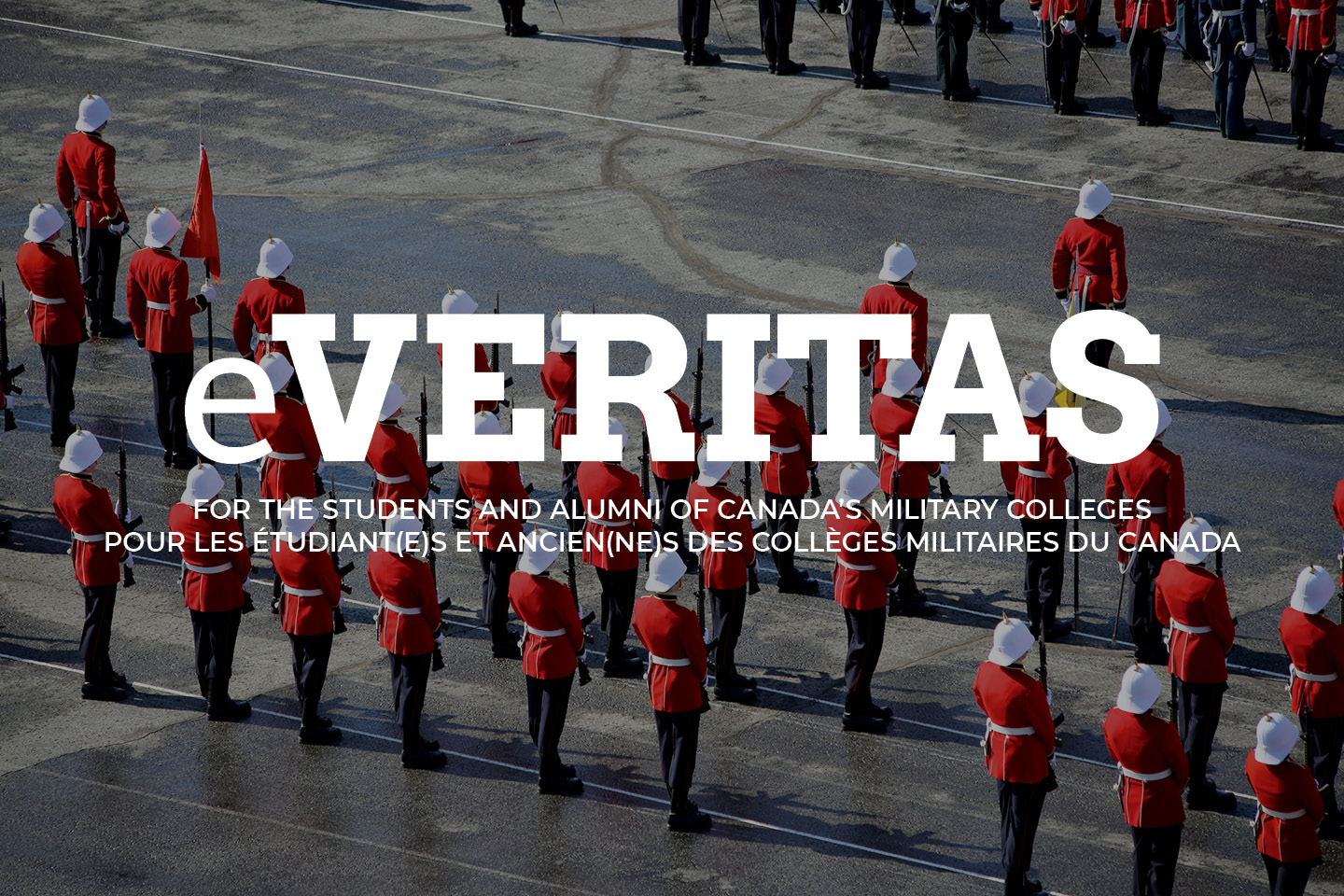 9 Apr 51
On Saturday we had a parade for the executives of the Ex-Cadet Club. In spite of one or two mistakes it was a very good parade. Yesterday was Copper Sunday, last church parade to town. I was on weekend leave again so missed it. We had an extra good meal as all the canteen profit went into it. Ed Dumalus and I played tennis all afternoon.
11 Apr 51
Since Monday we have been on exam routine with a drill parade for an hour or so each morning. Mr. Coggins has really got us working now and the drill is very good. Jimmy Graham got the measles and is up in K.M.H.! I have been studying over in the Mackenzie Building where there isn't a continual stream of guys trooping in to talk to me. It seems to be a lot better for studying. Then too, I can't lie down for a few winks like I can in my room. It's a continual struggle to help from sleeping.
13 Apr 51
Exams finally got under way today with a physics paper in acoustics and light, I will make no comment on it. Lt. Gen. Sir Richard Gale visited RMC today and inspected us. He took a long time and questioned quite a few cadets on parade. The parade itself was quite a good one. Afterwards he spoke to us on the traditions of the British infantry and contrasted the British regimental system with the American system. However we weren't allowed to ask questions after this lecture—Gen. Gale has openly sided with Gen. MacArthur who has just been relieved of command in Korea. So he (Gale) is a pretty controversial man these days himself. His tour of Canada and the U.S. has been cancelled and limited to RMC and the C.A. (Canadian Army) Staff College for this reason. Last issue of the "Marker" came out today and it was a good issue. I hope we do as well or better next year with it.