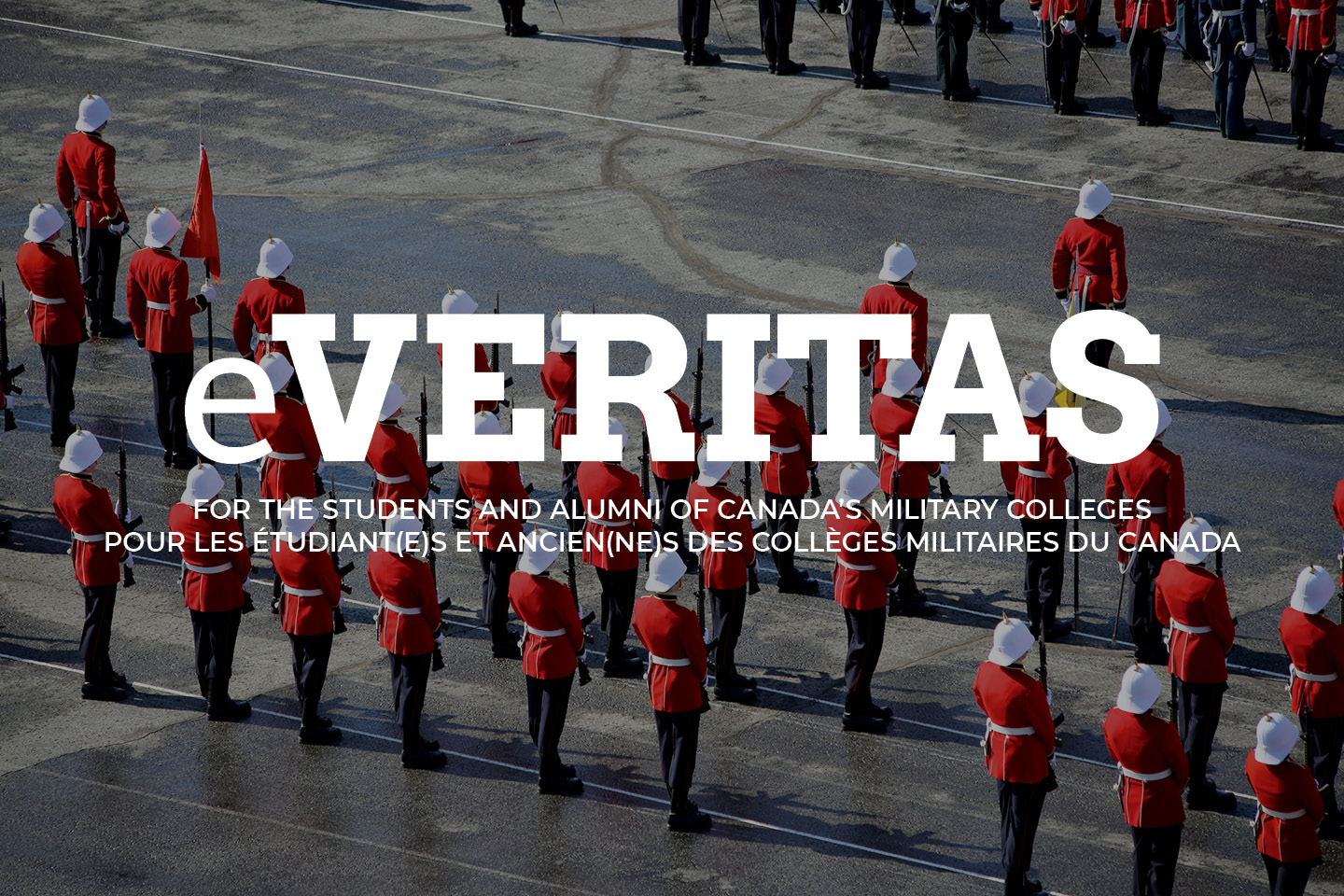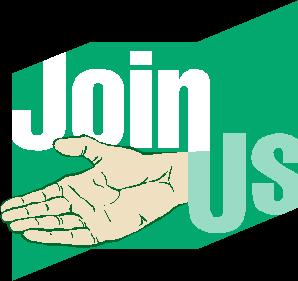 We have embarked on a Club membership drive. Please help us: Ex cadets; Current & former staff members (civilian & military); parents & friends; current & past students – including undergraduate and graduate level are all eligible and encouraged to join us!
You can call us toll free 1-888-386-3762. Online http://www.rmcclub.ca/Membership.htm
Contact us by e-mail rmcclub@rmc.ca
Many e-V readers have recently been contacted by e-mail to take out a membership. Please respond promptly and positively.
Join the list of members who "renewed" or took out an Annual or Life Membership since May & June. The July list will be printed in August. We did not print the January to May list or "life members" because of space restrictions.
Nous avons lancé une campagne d'adhésion au Club des CMR. Veuillez nous appuyer dans ce projet : Anciens; membres du personnel anciens et actuels (civil et militaire); parents et amis; étudiants actuels et du passé, du premier et du deuxième cycle sont tous admissibles et nous les encourageons à devenir membres!
Téléphonez sans frais au : 1-888-386-3762.
Communiquez en ligne : http://www.rmcclub.ca/Membership.htm
Ou par courriel : rmcclub@rmc.ca
Plusieurs lecteurs de e-Veritas nous ont récemment contactés par courriel afin de se procurer une carte de membre. Une réponse prompte et positive serait appréciée.
Soyez parmi les membres qui ont renouvelé ou qui se sont procuré une adhésion annuelle ou à vie depuis mai ou juin. La liste de juillet sera imprimée en août. Nous n'avons pas imprimé la liste de janvier à mai ni celle des membres à vie due au manque d'espace.
Click here for names etc. >>>>> Cliquez ici pour la liste des noms etc.
| | | | |
| --- | --- | --- | --- |
| College # | First name | Last name | Purpose |
| 2444 | John | Charles | Annual |
| 2510 | Ned | Amy | 5 Year Annual |
| 2634 | Thomas | Greenlees | Annual |
| 2977 | John | Norris | Annual |
| 3028 | Richard | Day | Annual |
| 3069 | William | McColl | Annual |
| 3126 | Thorold | Goodfellow | Annual |
| 3172 | Marshall | Soule | Annual |
| 3213 | Robert | Gillespie | Annual |
| 3279 | Ian | Flemming | Annual |
| 3316 | George | Skinner | Annual |
| 3332 | Herb | Walton | Annual |
| 3352 | Jim | Sauvageau | Annual |
| 3368 | Peter | Gifford | Annual |
| 3521 | Charles | Simonds | Annual |
| 3540 | Don | MacCaul | Annual |
| 3593 | Roger | Neill | Annual |
| 3613 | Barry | Culham | Annual |
| 3625 | Arthur | Wade | Annual |
| 3633 | Robert | DeJong | Annual |
| 3744 | Allan | Dormer | Annual |
| 3903 | Murray | Cutler | Annual |
| 3940 | Thomas | Drummond | Annual |
| 4129 | Gerald | Bethell | Annual |
| 4270 | A. Sean | Henry | Annual |
| 4286 | Ed | de Caux | Annual |
| 4515 | Mark | Taylor | Annual |
| 4553 | William | Dibden | Annual |
| 4906 | Stanley | Franklin | Annual |
| 4928 | Gerrie | Kautz | Annual |
| 5247 | Stewart | Elder | Life |
| 5367 | Peter | Fournier | Annual |
| 5476 | Raymond | Dziver | Annual |
| 5482 | James | Furlong | Annual |
| 5487 | Robert | Hart | Annual |
| 5543 | James | Butler | Annual |
| 5618 | Gordon | Walt | Annual |
| 5842 | Nigel | Van Loan | Annual |
| 6035 | Anthony | Archbold | Annual |
| 6116 | Claude | Archambault | Annual |
| 6214 | Don | Wight | Annual |
| 6283 | Garry | Mulder | Annual |
| 6339 | Philip | Bury | Annual |
| 6380 | Marc | Jetté | Annual |
| 6640 | Robert | Jenkinson | Life |
| 6719 | Michel | Matte | Annual |
| 6877 | Tom | McEwen | Annual |
| 6922 | Peter | McCreary | Annual |
| 7128 | Brian | Gillespie | Annual |
| 7264 | Ross | Betts | Annual |
| 7593 | Frank | King | Annual |
| 7651 | Ton | Diening | Annual |
| 7898 | Henri-Paul | Côté | Life |
| 8033 | Brian | Fritsch | Annual |
| 8468 | William | Simmons | Annual |
| 9478 | Alain | Chouinard | Life |
| 9767 | Robert | Featherston | Annual |
| 9999 | Patrick | Michaud | Annual |
| 10120 | Peter | Hoes | Annual |
| 10559 | James | Gerhart | Annual |
| 10751 | Allan | Smith | Annual |
| 10958 | Lawrence | Kane | Annual |
| 11422 | Michael | Sweeney | Annual |
| 11579 | Ken | Webb | Annual |
| 11669 | Joseph | Hincke | Life |
| 11758 | Randall | Cooper | Annual |
| 11875 | Richard | Darlington | 5 Year Annual |
| 12010 | Richard | Allie | Annual |
| 12163 | Michael | Diebel | Annual |
| 12243 | Bryon | Target | Life |
| 12603 | Francois | Pion | Annual |
| 12698 | Zenon | Myshkevich | Annual |
| 13069 | John | Baker | Life |
| 13108 | Stan | Grabstas | Annual |
| 13803 | Mike | Traynor | Annual |
| 14018 | Chris | Gagnon | Annual |
| 14610 | Tim | Pascal | Life |
| 14797 | Richard | Martin | Annual |
| 14840 | Mark | Albers | Life |
| 17019 | Andre | Sochaniwsky | Annual |
| 19057 | Chris | Macnab | Annual |
| 19357 | Darren | Kuhn | Life |
| 19994 | Stuart | Rogerson | Annual |
| 20042 | Kim | Payne | Life |
| 23218 | Louis | Oblin | Annual |
| 23933 | Robin | French | Life |
| 23984 | Scott | Blakie | Life |
| 23988 | Gino | Bruni | Life |
| 24023 | Stephen | Keeble | Life |
| 24061 | Matthew | St.Hilaire | Life |
| 24096 | Devin | Mckenna | Life |
| 24157 | Andrew | Fenrich | Life |
| 24188 | Mathieu | Villeneuve | Life |
| 24213 | Stephen | Hinks | Life |
| 24399 | Justin | Yoo | Life |
| A151 | T.D | Hicks | Annual |
| G2661 | Chris | Devita | Life |
| G4021 | Edward | Soye | Life |
| M0949 | Brian | Martin | Life |
| RCNC247 | Robert | Montgomery | Annual |
| W3023 | Marie | Cameron | Life |