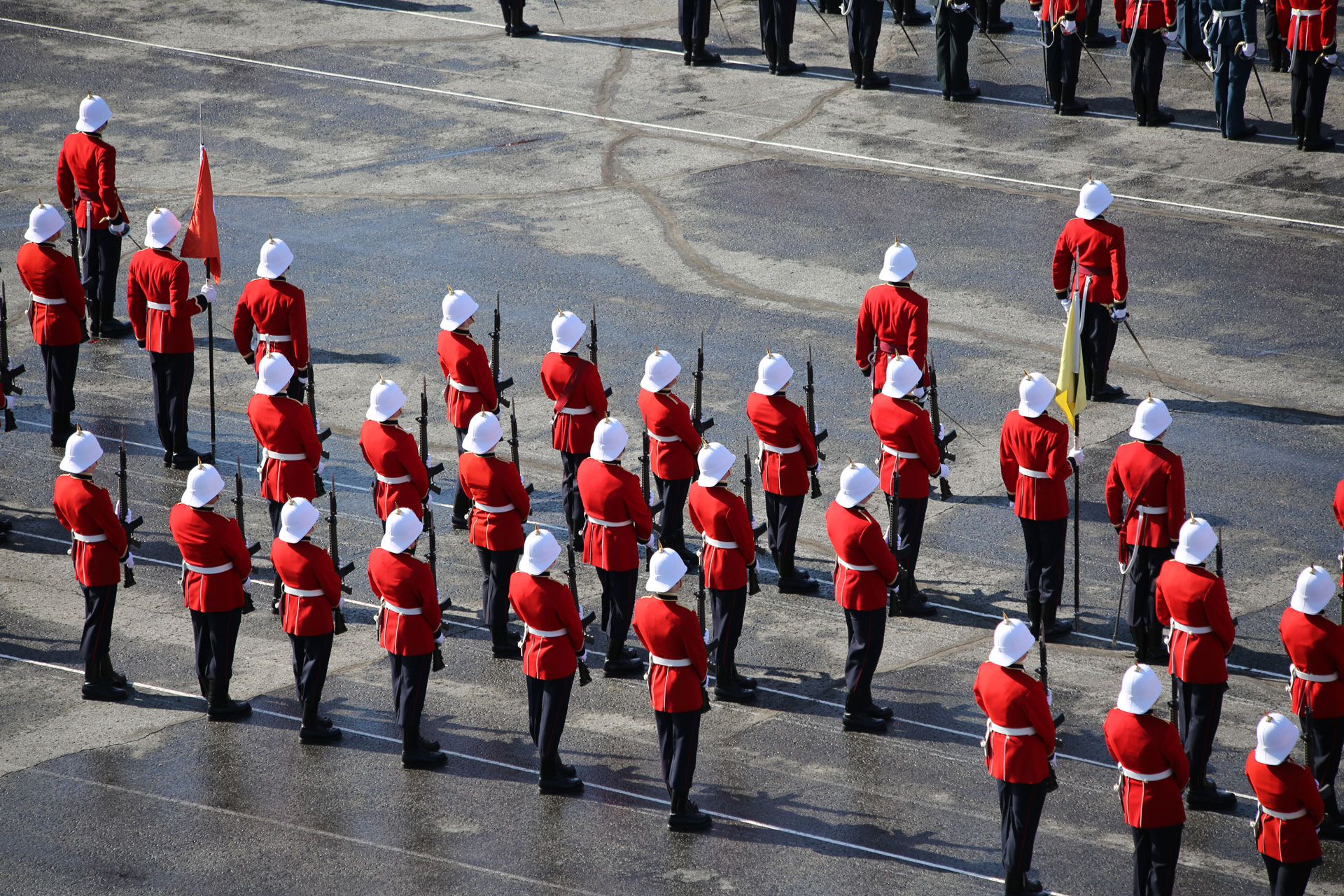 Limestone Charity Triathlon
On May 10th, CFB Kingston will be hosting its fifth annual charity triathlon, the proceeds of which will be going to the Kingston Military Family Resource Centre (KMFRC).Inaugurated in 2004 by a race committee headed by the former Canadian Olympian, Sharon Donnelly, the event has drawn over 1400 participants, from first timers to seasoned athletes and raised over $28K for the KMFRC.
This year, the race organizers are seeking to increase participation through the Base Commander's Cup, a military team event, first timers (Try a Tri, Do a Du) and the Soldier On initiative. The triathlon will be made up of three events: a 500 m swim, 20km bike and a 5 km run; while the duathlon will feature a 2.5 km run, 20 km bike and a 5 km run. The team challenge event will pit unit teams of three against each other in a head-to-head race for the Base Commander's Cup.
In the past, the Limestone Charity Triathlon/Duathlon has proven to be an excellent outreach program with the Greater Kingston Community and a great opportunity for volunteers to unite for a worthwhile cause. It is part of the Kingston fitness calendar, along with the Dragon Boat Races, The Kids of Steel, Beat Beethoven, and the K-Town Triathlon. For details of how to register, volunteer and more information, please see the website: Here
______________________________________________________________________
A Rugby Coaching Conference presented by Coaching the Coaches Promoting Sport Through Team Leadership will be hosted at Royal Military College in Kingston , Ontario at the Kingston Military Community Athletic Complex from Sat . Feb. 28 to Sun . Mar. 1 , 2009. The 2009 Coaching panel includes coaches from Canada, the United Kingdom, the United States, plus a panel of Local, Provincial and National Coaches.  Source
______________________________________________________________________
Ontario Legislature Internship Programme
The Ontario Legislature Internship Programme (OLIP) is now accepting applications for the 2009-2010 year. This Programme is open to all recent graduates of Canadian Universities including those who will be awarded degrees this Spring. We expect to admit ten interns for the ten month period beginning September 1st, 2009. The deadline is FEBRUARY 28th, 2009. Information on the Programme, guidelines on the application process, and application forms can be found on OLIP's: www.olip.ontla.on.ca
______________________________________________________________________
The Center for Security Studies (CSS) at the Swiss Federal Institute of Technology (ETH) in Zurich, Switzerland is organizing an international conference and compiling an edited volume evaluating the prospect of applying deterrence theory to counterterrorism. Despite the subject's practical and theoretical importance, deterrence theory has yet to be systematically and rigorously applied to terrorism. It is our hope to address these shortfalls and construct a concrete research agenda to further investigation. The abstract deadline is March 31, 2009. Please submit abstracts of approximately 500 words to conference@sipo.gess.ethz.ch. Selected participants will be expected to provide a complete copy of their papers (7,000 to 9,000 words in length) by October 22, 2009. For details, please visit http://www.css.ethz.ch/index_EN.