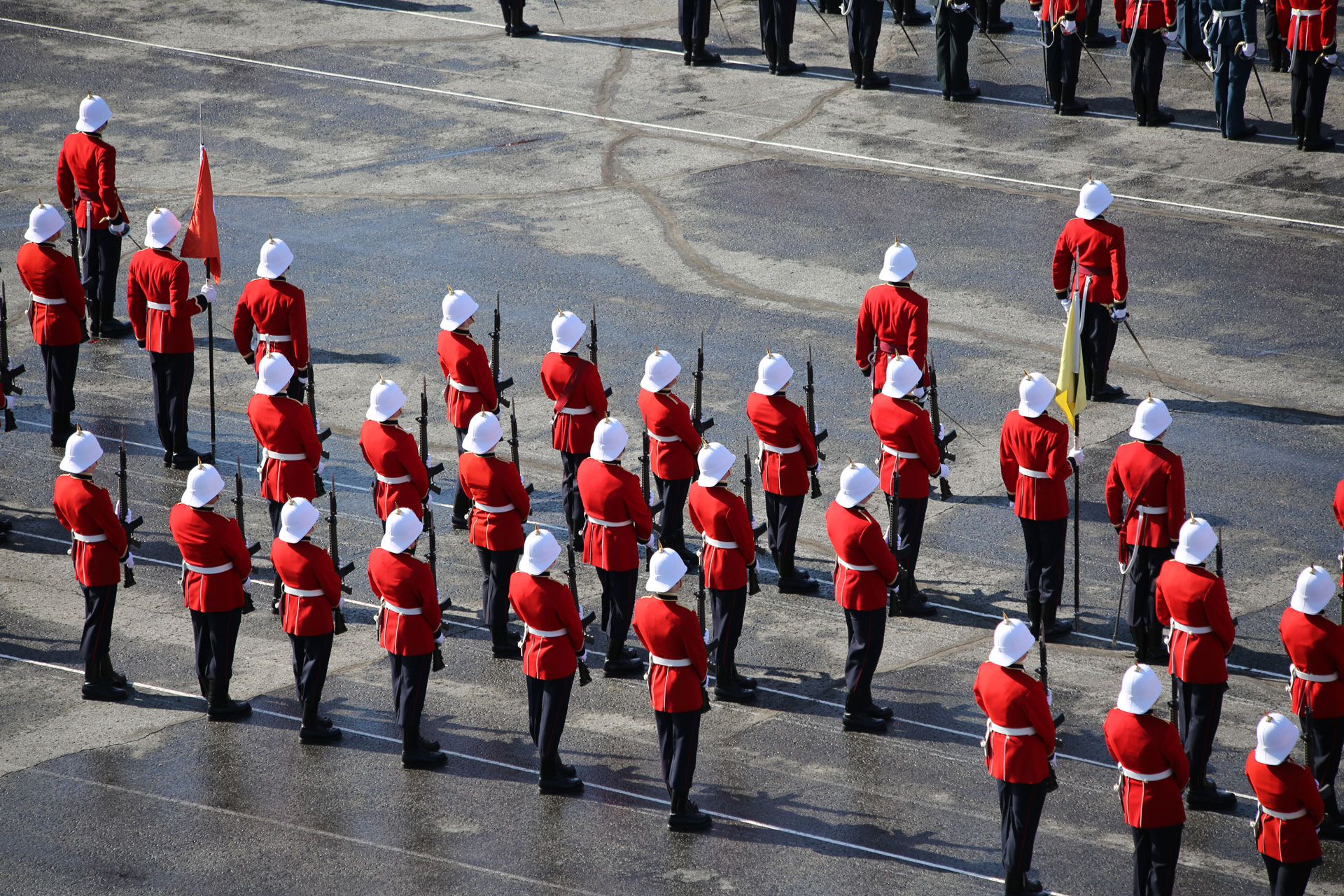 Office of Small and Medium Enterprises Webinar
The Office of Small and Medium Enterprises (OSME) was established in August 2006 within Public Works and Government Services Canada. The mandate of the OSME is: to assist Small and Medium Enterprises (SMEs) as they navigate the procurement system; to advocate within the procurement system on their behalf. During this webinar presentation on Monday March 20, 2009, Shereen Benzy Miller, Director General, Office of Small and Medium Enterprises (Public Works and Government Services Canada) will give you a sense of the federal business opportunities within the defence and security industries. She will also tell you about how her office assists and informs the business community across Canada in navigating the procurement system and what her office is doing to influence positive changes within the procurement system. This is your opportunity to tune in to hear about how a variety of small businesses have successfully accessed a variety of interesting business opportunities and to hear about other interesting developments that are on the horizon to assist the supplier community. https://www.defenceandsecurity.ca/
2009 National Defence Events
The 2009 Air Force Outlook event on Thursday April 16th, 2009 at the Westin, Ottawa, Ontario will feature sen! ior staff from the Canadian Air Force speaking to and answering questions regarding projects currently underway, upcoming opportunities and what direction is expected in the coming years. This event is also a unique networking opportunity for industry and government. Stay tuned for details on the Air Force Outlook program. https://www.defenceandsecurity.ca/
The 2009 Defence Research Development Canada Outlook event on Monday April 27, 2009 at the Westin Ottawa, Ottawa, Ontario will feature senior staff from DRDC speaking to and answering questions regarding projects currently underway, upcoming opportunities and what direction is expected in the coming years. Stay tuned for details on the DRDC Outlook program. https://www.defenceandsecurity.ca/
The 2009 Navy Outlook event on Tuesday June 9th, 2009 at the Ottawa Marriott, Ottawa, Ontario will feature senior staff from the Canadian Navy speaking to and answering questions regarding projects currently underway, upcoming opportunities and what direction is expected in the coming years. https://www.defenceandsecurity.ca/
Call for Paper Proposals for Fourteenth International Ship Control Systems Symposium
The Canadian Navy in conjunction with Canadian Association of Defence & Security Industries (CADSI), will host the Fourteenth International Ship Control Systems Symposium (SCSS) in Ottawa, Canada, September 20-23, 2009 at the Ottawa Marriott Hotel. The goal of the Ship Control Systems Symposium is to provide a professional and public forum for Government, Industry and Academia to share information and ideas about ship control systems. The theme for the 2009 SCSS is "Leveraging the Global Automation Market for Tomorrow's Navy". Selected papers will focus on how Navies can best take advantage of new technologies emerging from the global automation market. Authors are invited to submit an unclassified paper to be considered for presentation at the Sympos! ium. Pap ers can present original research, systems design and/or operation. The deadline to submit a paper proposal for consideration by the selection committee is April 1, 2009. Click here to view the Call for Paper Proposals.
Canadian Association of Defence & Security Industries Trade Mission to Saudi Arabia – January 2010
Canadian Association of Defence & Security Industries (CADSI) has received an enthusiastic response from members to the prospect of a CADSI led defence and security trade mission to Saudi Arabia. The mission, tentatively scheduled for January 2010, pending advice from the embassy, could well provide partial funding from DFAIT for up to 6 participating firms. To ensure appropriate pre-planning for a successful mission, CADSI is looking for an early expression of interest from a minimum of 6 companies in the defence and security industries. To reserve your spot and receive more details, contact Bruce Fox at bfox@magma.ca
___________________________________________________________________________________________________
Unmanned Vehicle Systems International Event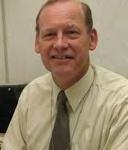 On 26-27 May 2009 at the Novotel Hotel in Ottawa, Association for Unmanned Vehicle Systems International (AUVSI-Canada) will be hosting a seminar featuring speakers from Canada and the US discussing requirements and opportunities for cooperation in the areas of targets and ranges. Space is limited to please register for this comprehensive 2 day event early. Sponsorship opportunities are available for these events. www.auvsi-canada.org April 2009 at the Sheraton Hotel in Ottawa, 10419 Mr. David V (Jake)  Jacobson (RMC 1975), Chief of Staff (Materiel), DND, will provide updates on all unmanned systems projects during this luncheon event. This event will provide you with up-to-date information on current and future projects and will be an excellent networking opportunity for all those in the unmanned systems community.
___________________________________________________________________________________________________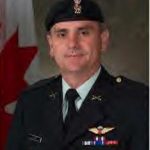 13994 Colonel Jamieson (Jamie) J Cade (RRMC RMC 1984), former Deputy Commander of Canadian and NATO Forces in Kandahar Province, will give a public talk about the challenges facing Canadian Forces and NATO in Afghanistan at the University of Prince Edward Island on Thursday, April 2, from 1 to 2:30 p.m. in the Main Building Faculty Lounge. Cade was Deputy Commander of Canadian and NATO Forces throughout Kandahar Province from May 2008 to February 2009. During his presentation entitled "The Struggle for Kandahar: Canadian Soldiers Making a Difference in Afghanistan," he will talk about the counter-insurgency struggle currently taking place in the heart of Kandahar Province and how Canadian Forces and NATO stood firm during one of the most tumultuous periods in the mission to date. He will also speak about NATO combat operations, the challenges of command during a demanding and complex mission marked by attacks on civilians, school children, government officials and religious leaders as well as the Sarpoza Prison break, and his views on what is required to achieve mission success. And he will discuss advances being made by Canadian soldiers and civilians in spite of the difficult conditions in the region. A native of Vancouver, British Columbia, Cade entered the Army in June 1979. A graduate of Royal Roads Military College with a Bachelor Degree in Military and Strategic Studies, he joined Lord Strathcona's Horse (Royal Canadians) in Calgary, May 1984. The highlight of Cade's career was his appointment as Commanding Officer, Lord Strathcona's Horse (Royal Canadians) from 2002 to 2004. During his tenure, the Regiment deployed two squadrons to Bosnia, a Squadron to Afghanistan and deployed to British Columbia to fight the forest fires of 2003. In June 2005, he was promoted Colonel and assumed the position of Director Land Force Readiness (Army G3), responsible for coordinati n g all aspects of Army force generation for overseas and domestic operations. In August 2007, he assumed his appointment as the Deputy Commander, Joint Task Force Afghanistan (Rotation 5).
http://upei.ca/news/public-talk-april-2-about-challenges-facing-canadian-forces-and-nato-afghanistan
___________________________________________________________________________________________________

LIEUTENANT (NAVY) CHRIS SAUNDERS
MEMORIAL HOCKEY TOURNAMENT
Tragically, in October 2004, Lieutenant (Navy) Chris Saunders lost his life while serving onboard HMCS CHICOUTIMI. To remember Chris, and the sacrifice he made for his ship and his crew, the Lieutenant (Navy) Chris Saunders Memorial Hockey Tournament was established. This year marks the fifth anniversary of the tournament, which will be held from 10 – 12 April at Shannon Park arena. The tournament has doubled in size from its inception in 2004; it is now comprised of sixteen civilian and military teams, some of whom travel from as far away as PEI and New Brunswick (and of course Nova Scotia) to participate in this anticipated and respected annual hockey event.
In 2005, the initial purpose of the tournament was to establish and provide financial support for Chris's two sons' education funds. In 2006 proceeds from the tournament were donated to the Matthew Burke Fund in Halifax. In 2007, a Memorial Plaque and Tree honouring Chris were placed in the National War Cemetery in Ottawa. Last year, proceeds were presented to the Military Families Fund, established in 2007 by the Chief of Defence Staff, Rick Hillier. This year, tournament proceeds will go to support a local sailor who suffered a tragic and disabling injury in September 2008.
If you have any questions, please do not hesitate to contact me.
Sincerely,
Mike Spearman
Lieutenant (Navy) Mike Spearman
Tournament Co-Organiser
902-453-4398 (H) / 902-721-6844 (W)
Spearman.MJ@forces.gc.ca
___________________________________________________________________________________________________
Dreams Do Come True! Rum Point- Lunenburg, NS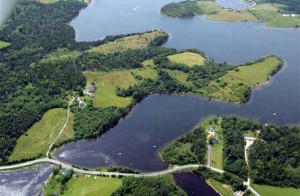 A Tranquil Oceanfront Community
Tranquil and serene best describes Rum Point in Nova Scotia, Canada. Nestled in a mature natural setting near the historic town of Lunenburg, the lots feature outstanding views and a private connection to nature. Oceanfront property like this is a rare find. Oceanfront Lots from $239,900-$379,900. Contact Anna Oliver, 416 206 9867 – anna@beachesrealestate.com for lot plans and details.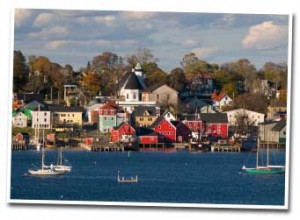 Historical Lunenburg