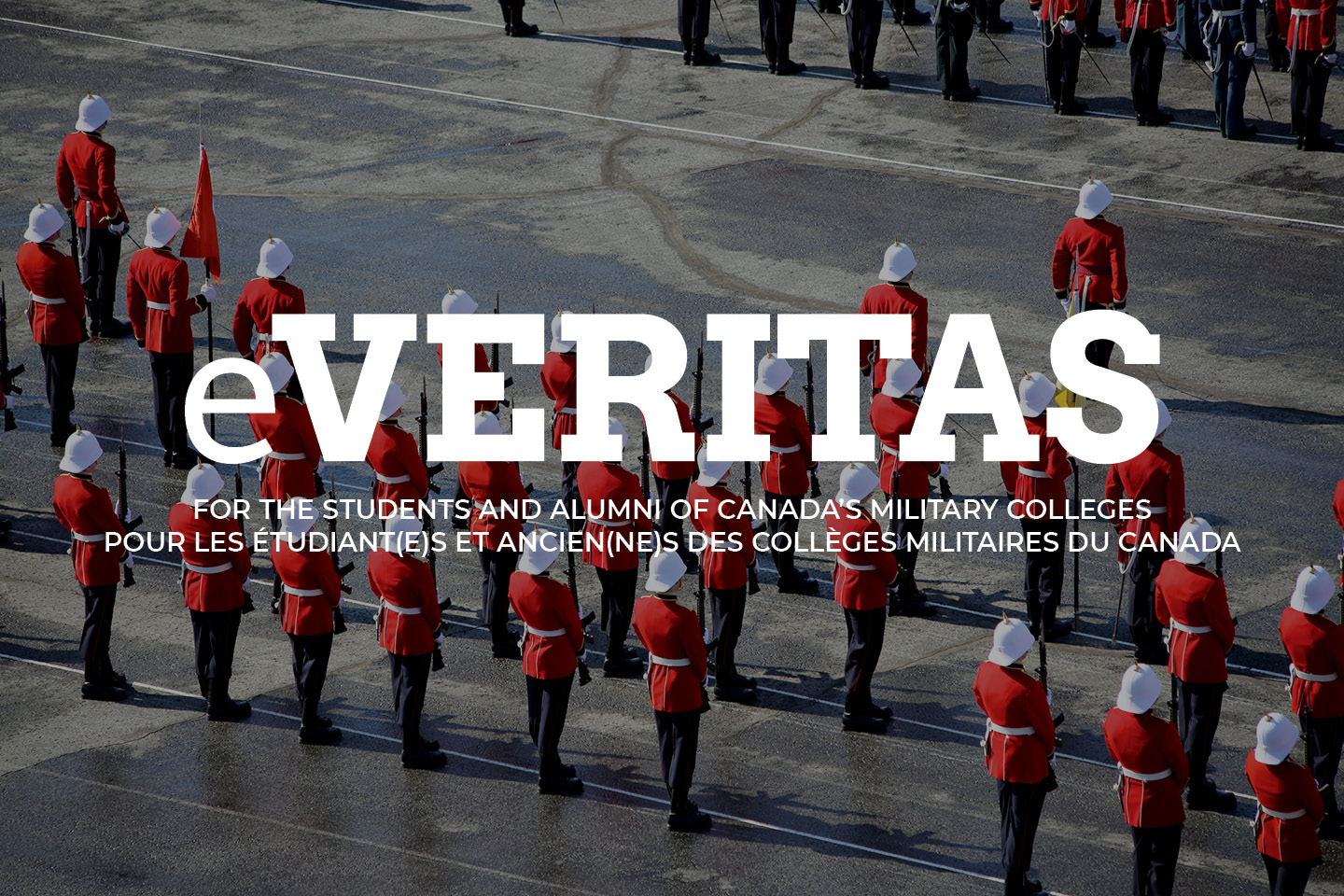 "BOOMER'S" BIKE RIDES IN SUPPORT OF BOOMER'S LEGACY
We wish to draw your attention to three upcoming Boomer's Legacy Bike Rides that are occurring in Ottawa, BC, and NS in the upcoming months. Since 2008, these Rides have raised thousands of dollars to "help our soldiers help others". Funds raised by Boomer's Legacy are used by soldiers, sailors, airmen and airwomen wherever they are deployed to provide humanitarian assistance to men, women and children in need.
Each Ride takes the cyclists on an emotional journey of honour, awareness and commitment. The National Capital Region (NCR) Boomer's Ride is scheduled to start and finish at Canadian Forces Station Leitrim on Saturday June 9th 2013. The NCR Ride takes the cyclists on a 110km course, through scenic and historic Capital region sites and over challenging terrain including the Gatineau hills.
The BC Ride is a two-day event covering 240 kms from Comox to Victoria, on June 14th and 14th, 2013. Starting at the gravesite of Andrew "Boomer" Eykelenboom in Comox, cyclists will take in the beautiful scenery of the Vancouver Island coastline, and will be challenged just before reaching Victoria by a steep climb up the Malahat mountain.
The Nova Scotia Ride is a challenging one-day event covering 174 kms, on Saturday September 14th, 2013. Departing from CFB Greenwood, the cyclists will pass through rural communities of the Annapolis Valley, follow the south shore of the province, and finish the day with a climb to the top of Citadel Hill in Halifax.
Through their commitment to join and raise a minimum of $300, riders will be supporting Boomer's Legacy and the humanitarian projects it funds, through our soldiers, to help men, women and especially children in war torn areas wherever our soldiers are serving.
Boomer's Ride also serves to honour all of our fallen soldiers who have given their lives to our freedom. The bike of each rider with be adorned with a picture and bio of two fallen soldiers who were killed in Afghanistan while serving Canada and Canadians.
To learn more about Boomer's Legacy, please see backgrounder below and visit our website at www.boomerslegacy.ca
FMI or Interviews contact: Sarah Wuntke at (647) 229-9235, sarah.wuntke@gmail.com
__________________________ 
SUBJ: RETIREMENT OF COL RICHARD FAWCETT, 00341 SIGS
ON 9 APRIL 2013, COL RICK FAWCETT RETIRED FROM THE CANADIAN FORCES AFTER MORE THAN 33 YEARS OF LOYAL AND DEDICATED SERVICE TO CANADA, THE CF AND THE COMMUNICATIONS AND ELECTRONICS BRANCH.
A DEPART WITH DIGNITY FUNCTION WILL BE HELD IN HIS HONOUR AT THE CFB KINGSTON VIMY OFFICER S MESS, 1 PRINCESS ROYAL AVENUE, KINGSTON, ONTARIO. THE EVENT WILL COMMENCE AT 1200 HRS ON 23 MAY 2013: THOSE WISHING TO ATTEND ARE REQUESTED TO CONTACT CAPT MARTIN COUDÉ
(MARTIN.COUDE AT FORCES.GC.CA OR 613-945-2109) OR JULIE CAPRON (JULIE.CAPRON AT FORCES.GC.CA OR 613-945-2185)
THE COST IS EXPECTED TO BE 25 DOLLARS PER PERSON PAYABLE TO JULIE CAPRON EITHER BEFORE OR AT THE EVENT (CASH ONLY) .
PLEASE FORWARD CONGRATULATORY MESSAGES, WISHES AND ANECDOTES VIA EMAIL TO THE ABOVEMENTIONED POINTS OF CONTACT NO LATER THAN 13 MAY 2013
 __________________________
SUBJ: RETIREMENT MESSAGE – MAJ TOM CHALOVICH, 00185, AERE
1. M 496 MAJ TOM CHALOVICH WILL BE RETIRING IN AUG 2013 AFTER 33 YEARS OF LOYAL AND DEDICATED SERVICE TO CANADA, THE CF AND THE RCAF.
2. MAJ CHALOVICH ENROLLED IN THE CF ON 31 JUL 1980 AS AN AIRFRAME TECH. AFTER COMPLETING THE BASIC TRAINING COURSE 8031, IN CORNWALLIS, AND THE AIRFRAME COURSE, 8104, IN BORDEN, HE WAS POSTED TO CFB GREENWOOD. HE WITNESSED THE LAST FLIGHT OF THE ARGUS, AND THE ARRIVAL OF THE LAST CP140. TWO YEARS LATER HE WAS POSTED TO CFB SUMMERSIDE TO WORK ON THE CP121 TRACKER. IN 1987, HE WAS ACCEPTED AS UTPM AND POSTED TO RRMC IN VICTORIA. SURVIVING TWO YEARS OF WET BC WEATHER AND OJTS IN EDMONTON AND MOOSEJAW, HE FINISHED HIS MECHANICAL ENGINEERING DEGREE AT RMC KINGSTON. COMPLETING THE AERE COURSE, 9201 AT CFSATE IN 1992; HE WAS POSTED TO AMDU IN TRENTON. HE THEN AQUIRED A MASTERS DEGREE AT RMC IN 2000, AND WAS POSTED TO ATESS TRENTON AS THE NDT DEVELOPMENT OFFICER. IN 2004, HE WAS ADOPTED BY 8AMS AS THE AMCRO. AFTER A DEPLOYMENT TO CAMP MARAGE; HE WAS PROMOTED TO MAJ AND WORKED AS THE SOPSO. HE RETURNDED TO RMCC IN 2008; WHERE HE HAS BEEN EDUCATING OFFICER CADETS IN THE MECH AND AERO DEPARTMENT.
3. THERE WAS A TIME WHEN MAJ CHALOVICH THOUGHT THAT A POSTING TO A LOCATION WAS A SURE SIGN THAT THE BASE OR SQUADRON WOULD BE CLOSED. THE FOLLOWING PLACES WHERE HE WORKED NO LONGER EXIST IN THERE FORMER GLORY: CFB CORNWALLIS, CFB SUMMERSIDE, CFB CHILLIWAK, CFB PORTAGE, AND CFB MOOSEJAW. THE FOLLOWING UNITS NO LONGER EXIST: 880 SQUADRON, 447 SQN, RRMC, AND AMDU. THE FOLLOWING AIRCRAFT HAVE PRECEEDED HIM IN RETIREMENT: CH147C CHINOOK, CT114 TUTOR, CP107 ARGUS, CP121 TRACKER AND THE CC130E MODEL.
4. TOM CHALOVICH PLANS ON RETIRING IN KINGSTON, ONTARIO WITH HIS WIFE LESLIE. HE EXTENDS AN OPEN INVITATION TO ALL HIS FRIENDS AND COLLEAGUES WHO FIND THEMSELVES IN THE KINGSTON AREA TO STOP IN FOR A COFFEE. HE ALSO WISHES TO EXPRESS HIS HEARTFELT GRATITUDE TO EVERYONE WHO FOR OVER THIRTY THREE YEARS HAVE EXTENDED FRIENDSHIP, COMRADESHIP, SUPPORT, AND ASSISTANCE.
5. A RETIREMENT FUNCTION WILL BE HELD AT 1330 HRS ON 22 MAY 2013 AT THE LONE STAR TEXAS GRILL, 251 ONTARIO STREET, KINGSTON. THOSE PLANNING TO ATTEND ARE ASKED TO CONTACT THE OPI BY E-MAIL AT THE ADDRESS BELOW.
6. CONGRATULATORY WISHES AND ANECDOTES SHOULD BE SENT TO MAJ SYLVAIN GRAVELINE BY EMAIL: SYLVAIN.GRAVELINE@ RMC.CA
1. M 496 MAJ TOM CHALOVICH, PRENDRA SA RETRAITE EN AOUT 2013 APRÈS 33 ANS DE SERVICES LOYALE AU CANADA ET AUX FC ET A L'AVIATION ROYALE CANADIENNE.
2. MAJ CHALOVICH C'EST ENGAGE DANS LES FC LE 31 JUL 1980. APRÈS AVOIR ASSISTÉ AU COURS DE BASE A CORNWALLIS (8031) ET ENSUITE AU COURS DE TECHNICIEN EN SYSTÈME AERONAUTIQUE (8104) À L'ETGAFC, IL A ETE AFFECTÉ À LA BFC GREENWOOD. IL FUT PRESENT AU DERNIER VOL D'UN ARGUS ET AU PREMIER VOL DU DERNIER CP140 RECU. DEUX ANS PLUS TARD, IL FUT AFFECTE A LA BFC SUMMERSIDE OU IL TRAVAILLA SUR LES CP121 TRACKER. EN 1987, IL FUT ACCEPTE POUR PRENDRE PART AU PFUH ET AFFECTE A RRMC (VICTORIA). APRES AVOIR SURVECU DEUX ANS DE PLUIS EN CB (ET AVOIR FAIT DES OJT A EDMONTON ET MOOSEJAW), IL COMPLETA SON PROGRAMME EN GENIE MECANIQUE A RMC (KINGSTON). IL PRIT PART AU COURS DE GENIE AERO DE L'ETGAF (9201); ET FUT MUTE A L'UDMA A TRENTON EN 1992. 8 ANS PLUS TARD, IL OBTIENT UNE MAITRISE EN GENIE DU CMRC ET FUT AFFECTE A L'ESTMA TRENTON COMME L'OFFICIER DE DEVELOPMENT DES TECHNIQUE D'ESSAIE NON DESTRUCTIVE. EN 2004, IL FUT ADOPTE PAR LA 8 EMA EN TANT QU'OCRMA ET APRES UN DEPLOYEMENT AU CAMP MIRAGE ET UNE PROMOTION AU RANG DE MAJOR, IL FUT AFFECTE A LA TACHE DE OOPS. EN 2008, IL RETOURNA AU CMRC POUR EDUQUER LES ELEVES OFFICIERS DU DEPARTEMENT DE GENIE MECANIQUE ET DE GENIE AEROSPATIAL.
3. IL FUT UN TEMPS OU LE MAJ CHALOVICH CRU QU'UNE MUTATION ETAIS UN SIGNE QUE LA BASE OU L'ESCADRON PERDRAIT DE L'AMPLEUR. LES ENDROITS SUIVAINTS N'EXISTE PLUS OU DU MOINS ON PERDU LEUR STATUS ANTERIEUR : BFC CORNWALLIS, BFC SUMMERSIDE, BFC CHILLIWACK, CFB PORTAGE ET BFC MOOSEJAW. LES UNITES SUIVANTES ON DISPARUES : ESC 880, ESC 447, RRMC, UDMA. LES APPAREILS SUIVANTS ONT PRIS LEUR RETRAITE AVANT TOM : LE CP107 ARGUS, LE CP121 TRACKER, LE CT114 TUTOR, LE CH147C ET LE CC130E.
4. TOM CHALOVICH PRENDS SA RETRAITE A KINGSTON AVEC SA FEMME LESLIE. IL INVITE TOUS SES AMIS ET COLLEGUES QUI SE TROUVERONT A KINGSTON A PRENDRE UN CAFE AVEC EUX. IL VOUDRAIT AUSSI EXPRIME SA GRATITUDE POUR TOUS CEUX QUI, AU COURS DES DERNIER 33 ANS, SONT DEVENU DES AMIS, CAMARADES ET ONT OFFERT LEURS SUPPORT OU ASSISTANCE.
5. UNE CEREMONIE DE DEPART AURA LIEU A 1330, LE 22 MAI 2013 AU LONE STAR TEXAS GRILL, 251 ONTARIO STREET, KINGSTON. TOUS CEUX QUI VEULENT PARTICIPER SONT PRIE DE CONTACTER LE BPR PAR E-MAIL À L'ADRESSE CI-DESSOUS.
6. SVP ENVOYER VOS VOEUX DE FÉLICITATIONS ET ANECDOTES AU MAJ SYLVAIN GRAVELINE PAR COURRIEL A : SYLVAIN.GRAVELINE@RMC.CA
__________________________
Thursday, 16 May – 1330 hrs – Convocation Ceremony
Kingston Military Community Sports Centre
1900 hrs – Sunset Ceremony – Parade Square
Friday, 17 May      –  1000 hrs – Commissioning Parade – Parade Square
Remise des diplômes 2013 du CMRC
Jeudi le 16 mai – 13 h 30 – Cérémonie de remise des diplômes au 
Centre sportif de la communauté militaire de Kingston.
19 h 00 – Cérémonie du crépuscule – sur le terrain de rassemblement du Collège.
Vendredi le 17 mai – Parade de remise des brevets d'officier – sur le terrain de
rassemblement du Collège.
 __________________________
  __________________________
Call for Papers The Royal 22e Regiment on all Fronts- Appels à contribution Le Royal 22e Régiment sur tous les Fronts
  __________________________
Golf Tournament
Ottawa Branch Golf Tournament will be held on July 12, 2013, at the Greensmere Golf Club. Costs for members is $85 and non-members $100, which includes cart and a variety of freebees. Registration and info is available from Tony MacDougall at (613)824-8580 or tonymacis@rogers.com
Tournoi de golf de l'Amicale d'Ottawa :
Date : 12 juillet 2013
Lieu : Club de golf Greensmere
Coût : $85.- par membre
$100.- par non-membre
Inclus : Voiturette
Plein de gâteries
Contactez : Tony MacDougall au (613)824-8580 ou tonymacis@rogers.com
   __________________________

Reunion Weekends:
Fin de semaine des retrouvailles au CMR Saint-Jean
Ex-Cadet Reunion weekend at RMC Saint-Jean
6-8 septembre 2013

/ 6-8 September 2013

Notes :

a. Les réservations sont nécessaires pour toutes les activités aux fins de planification – échéancier 31 août / Reservations are necessary for all activities for planning purposes – deadline August 31.

b. Sites internet pertinents / appropriate web sites:

Fondation/Foundation : http://www.museedufortsaintjean.ca/Anciens-cmr-dev/Fondation-cmr/Fondation.shtm

Chapitre Fort Saint-Jean : Facebook / Chapitre Fort-Saint-Jean

Musée/Museum : http://www.museedufortsaintjean.ca/

   __________________________

We look forward to welcoming you back to Royal Roads University (RRU) for our 13th Annual Homecoming celebration from September 13th to 15th 2013. Homecoming is open to all alumni, faculty and staff from Royal Roads Naval, Tri-Services and Military Colleges (RRMC), and Royal Roads University (RRU). More details to come.

   __________________________
 RMCC Reunion Weekend 26 – 29 Sep 2013
26 Sep – Legacy Dinner;
27 Sep – Obstacle Course & Individual Class Reunions;
28 Sep – Badging parade; Unveiling at Wall of Honour; sports; Dinner / Dance;
29 Sep – March to Arch.
Details forthcoming over the next few weeks.
 __________________________