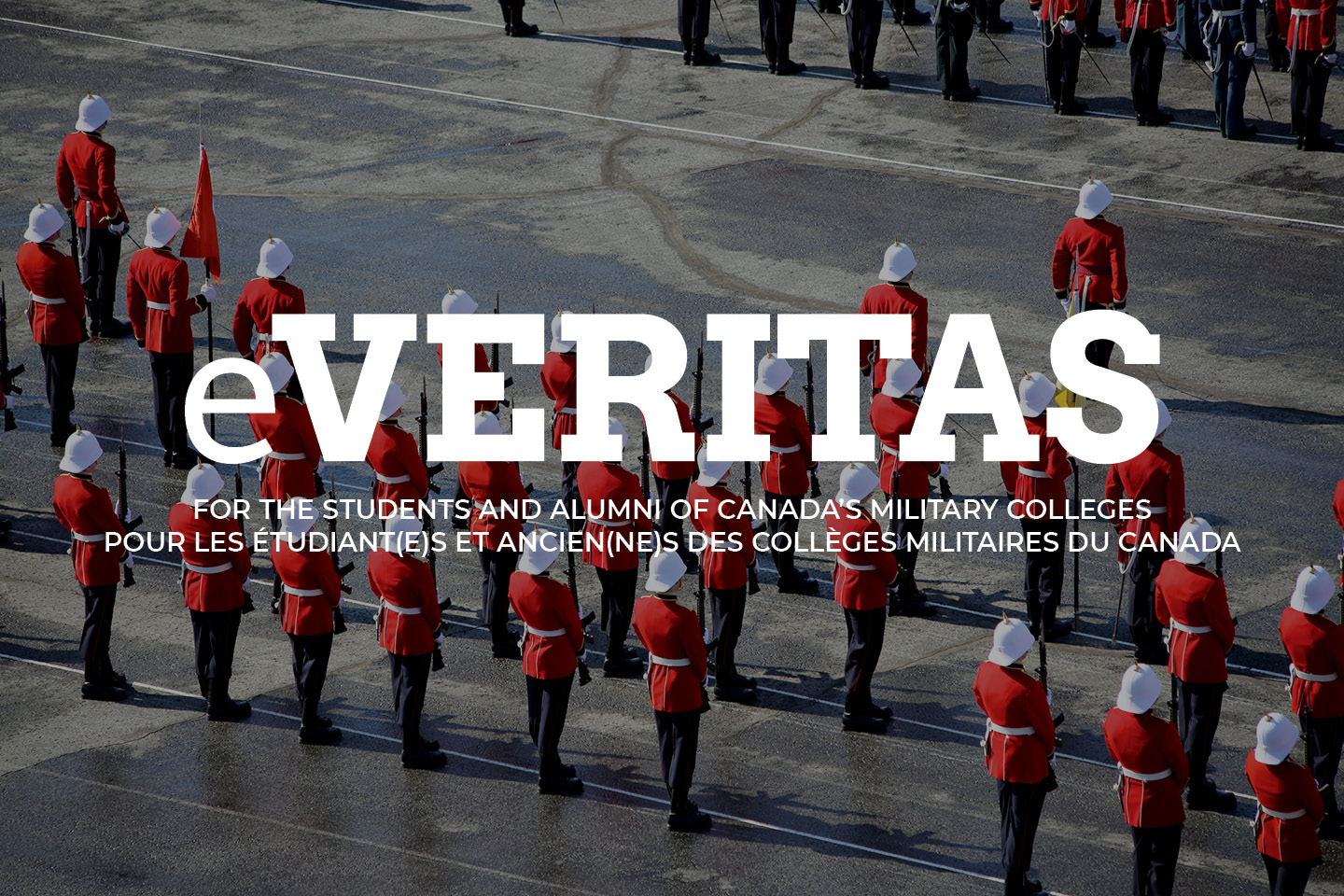 Political Science Department's Internship Program 2013– The Ontario Provincial Police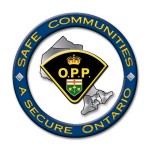 I have had the privilege to serve as a research analyst with the Ontario Provincial Police as part of RMCC's first internship outside of the federal government. This innovative learning experience was made possible through the internship program of the Department of Political Science under the oversight of Dr. Christian Leuprecht, whose tireless efforts to enhance officer-cadets' learning is inspiring.
The opportunities and experiences that this role has provided have made for an exceedingly productive and interesting semester to-date. My responsibilities on various projects have not only given me the opportunity to expand my personal skills of managing projects, performing research and writing reports- all valuable skills in my academic and professional life- but have also complimented the leadership training of RMCC.
I work at the General Headquarters of the Ontario Provincial Police in Orillia, Ontario. On a daily basis, I am responsible for managing and conducting research on each of my four projects. The outcome of each of these projects will be a well-researched policy recommendation paper based on consultation with police stakeholders and literature. Each paper will be submitted to the OPP decision-makers as well as reviewed for academic evaluation according to a pedagogical plan. The pedagogical plan, which sets the framework for the internship, was created in consultation with the OPP and RMCC's Political Science Department. It includes 4 ongoing projects that will equate to 3 academic credits.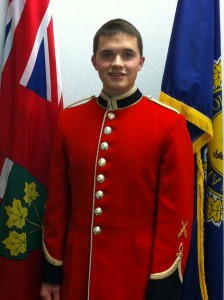 One of my projects is to review OPP counter-terrorism training and, through a critical review and comparison with other domestic and foreign police services, make recommendations on existing OPP counter-terrorism training and training of potential interest.
Another is to research existing methods of collaborative police-mental health response to individuals with a mental illness who are in crisis. My report on this issue will both serve as a response to an Inquest of the Chief Coroner of Ontario and discuss innovative response techniques for future consideration.
A third project is to conduct research and analysis of how police services have responded to the implications of growing use of cyber-technology on policing. This review of police cyber-strategies will ultimately serve as a reference as the OPP moves forward in addressing cyber-crime.
Finally, I am responsible for daily monitoring of the activities of the Government of Canada and the Government of Ontario. Since both Governments are responsible for legislation that the OPP both enforces and is governed by, it is important to keep OPP members well-informed of upcoming legislation and its potential impacts on the organization.
The OPP is unique as it is the only police service in Ontario that is actually a part of the Provincial Government, with the OPP reporting directly to the Ministry of Community Safety and Correctional Services. As a result, the OPP is inextricably linked with the functioning of government and the administration of the public service. This makes the OPP an interesting and rewarding place for an RMCC Officer-Cadet to intern for two reasons.
First, through all of my projects I am not only witnessing how legislation is operationalized and affects the operations of government agencies, but I am actually participating in the process. With each of my projects and reports, I am learning more about Canada's public service and gaining first-hand experience of how the political system functions in reality- interesting for a Political Science student!
Second, the paramilitary structure of the OPP provides a different perspective on leadership. While the OPP functions similarly to the Canadian Armed Forces in some ways, it differs in others. Serving in a role of operational support amid organizational change has given me insight into how organizational change reflects operational prioritization and affects members at all levels. Experiencing this is valuable for a young CAF officer because it gives more "tools in the toolbox"- that is to say, another perspective which will help to diversify my leadership techniques.
The RMC internship program provides Officer-Cadets the opportunity to spend a semester working with various agencies of government. In the past, Officer-Cadets have interned with Senators, Members of Parliament and the Prime Minister's Office. The Cadets who have participated in this program in the past advocate the valuable experience that a semester on internship affords, and this year is no different! This program has exceeded my expectations and has allowed for invaluable life experience.
I hope that by sharing my experience through this article I have helped to reinforce the support that the RMCC Internship Program has received from the RMC community, and maybe even spark the interest of some younger cadets. Many thanks are due to the RMCC Foundation, RMCC Principal and Commandant whose continuing support makes this program possible.
This year's internship would not have been possible without the support of the OPP, and particularly Staff Sergeant Hazel O'Brien, whose individual effort facilitated this placement. The guidance of Research Analysts Nicholas Decock and Molly Acton has also been critical to my success.
Article submitted by: 25961 Officer-Cadet (IV) Ethan Strong