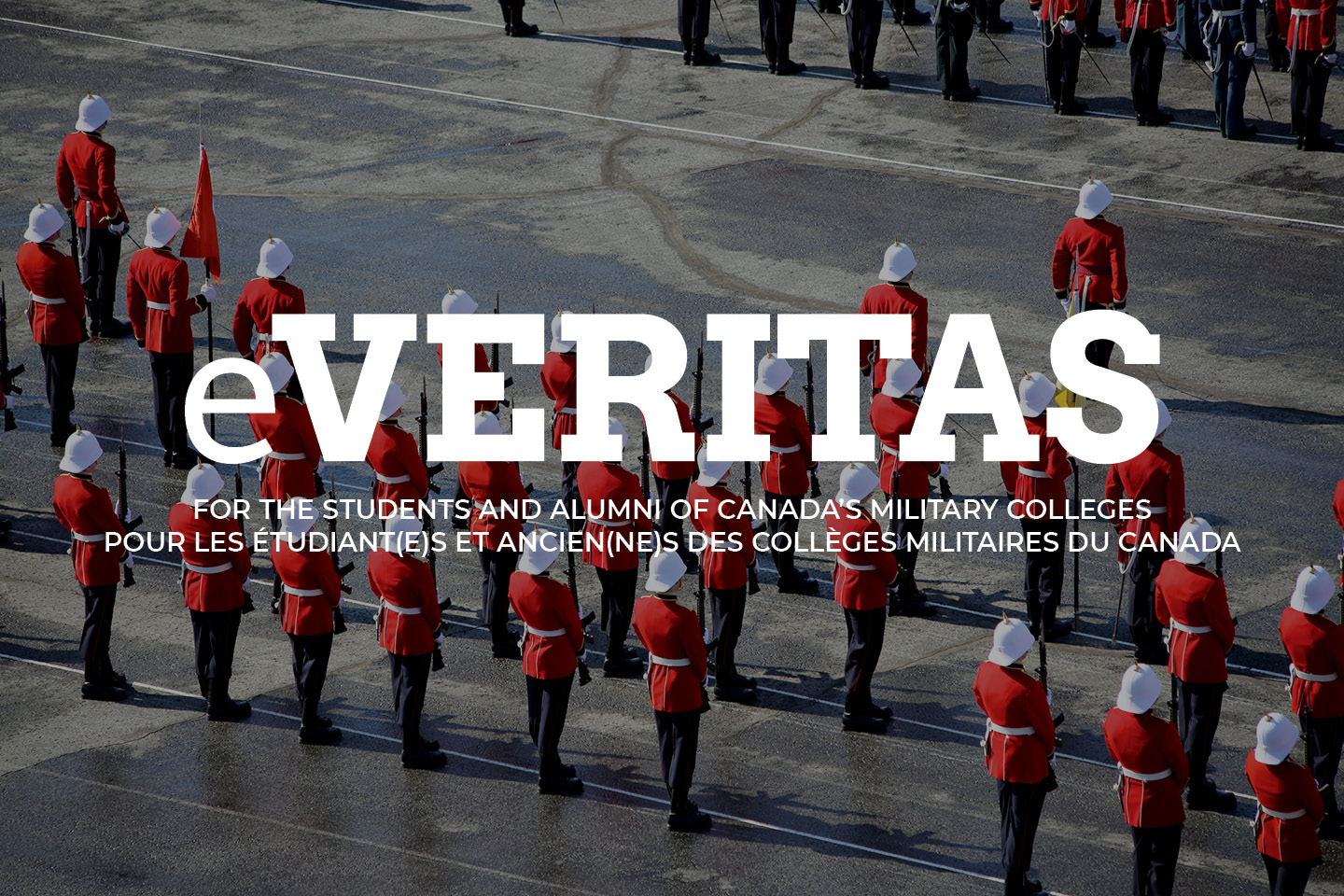 MOOSE JAW AREA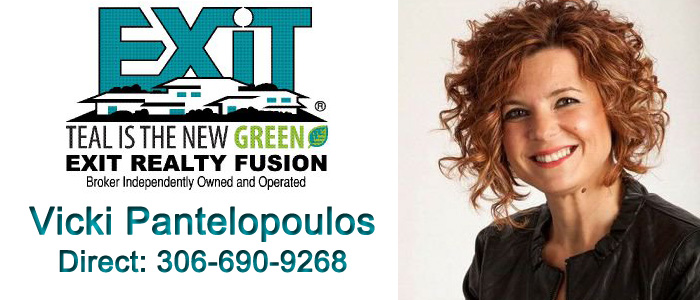 AB – BC – MB – NB – NL – NS – ON – PEI – QC – SK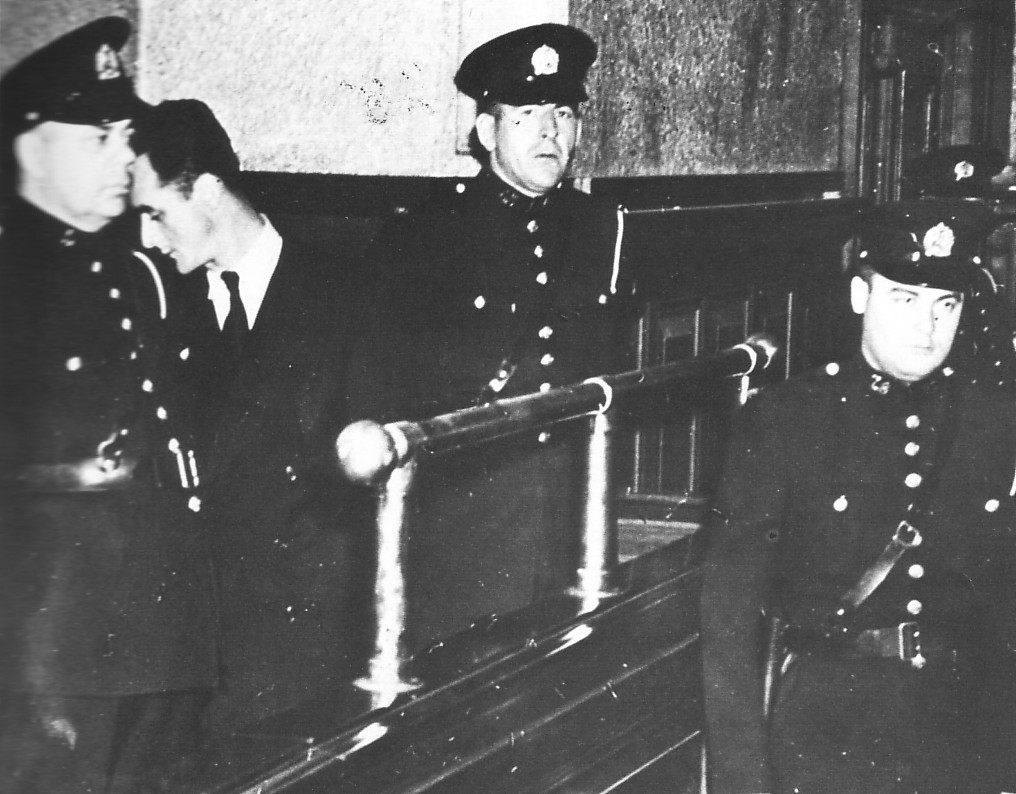 Joseph-Albert Guay at his trial.
Joseph-Albert Guay Murders Wife by Bombing Her Plane
On September 9th, 1949, Albert Guay successfully carried out the murder of his wife, Rita Guay, by placing a bomb disguised as her luggage while she took a plane from Montreal to Baie-Comeau.  The crash killed all four crew members and nineteen passengers; four of whom were children.  Mr Guay, who was having an affair with another woman and wished to marry her, was unable to divorce his Mme Guay due to Quebec's strict Catholic system.  Instead, he recruited his watchmaker colleague, Généreux Ruest, to make a bomb for him.  He even went so far as to buy a $10,000 insurance policy on his wife the day of the flight.  The murder might have gone unnoticed if not for a slight delay before takeoff that caused the plane's wreckage to fall on land rather than over water, as Guay had intended.  Albert Guay and his cohorts were soon arrested and later sentenced to death by hanging.  His last words were "Au moins, je meurs célèbre" ("At least I die famous").
Week 6 at RMC for 3069 W.A. McColl:
Oct. 17 – 1949: Another Monday – another week coming up. Ron Chant got the idea that maybe Jean wasn't on light duty after all…Jean came very close to being charged. This morning J.J. Dowsley reported the class as all present and then Andy walked in…got a short letter from Fran in form of a poem…when will I get time to answer that??
Oct. 18 – 1949: Got 3 letters, one from Dad, Mother, and Fran…suppose I'll not get any for some time now…haven't got time to answer any letters today…got an essay to finish.
Oct. 19 – 1949: Well, no. 1 Sqn. Took the field and track meet hands down…after the meet we all got in E dorm and Lieut. Shaw passed the big cup around filled with beer…we certainly had a properly laid out field…Bary Herkus was outstanding in the 220, 440, and mile relay…he can really win, that fellow! …played a prof at the chess club tonight and took his queen!
Oct. 20 – 1949: Alarm clock didn't go off on time…nearly didn't get shaved in time…had "corrective walking" this morning…Dowsley and MacLachlan gave me utter hell all the way up to Fort Henry…Lieut. Shaw had me up to his room to fill out another cursed questionnaire…Bud and some other fellows hid Shaw's little Austin…oh yes I got a letter from Bonnie and answered it…I'm really lucky this week…decided that I have to start and knuckle down to studying…the term is nearly half over.
Oct. 21 – 1949: Received a box of Mother's Indians…they really tasted swell but didn't last long…MacLachlan's charge finally arrived and I got 1 day D.D.-…was painting over at the rifle range…started calculus with Prof. Twiss this afternoon. I'm getting so I enjoy Col. Sawyers lectures very much…Major Hetherington is hard to listen to for mechanics. Sergeant Curtis told us that when we finish here we'll jump up in the air and stay there if ordered to…he's not far off…saw a fair movie on the Dieppe raid…big preparations for C.O.'s inspection tomorrow.
Oct. 22 – 1949: Got up early to go on defaulter's reveille parade and found the floor covered with water, our barrack boxes floating around…water came from the washroom, across the hall, under our door, and out the door by Jean's bed…started practices for the squadron rugby game oh am I ever sore…big poker game going on now at ½¢ per chip…I dropped out after I lost 25¢.
Oct. 23 – 1949: Trafalgar Sunday – we had a dandy sermon this morning…it was as windy as blazes today as yesterday…even Navy Bay was covered with white-caps…we went on a tour of Fort Henry and I found it very interesting. …the chap made a comment I liked…"the Canadian gov't spent about £30,000 in building the fort to keep Americans out of Canada and then spent several million dollars in restoring it to attract American tourists to Canada." Another rugby practice…our team got back from Ottawa…they lost 20-5 and apparently had a swell time.