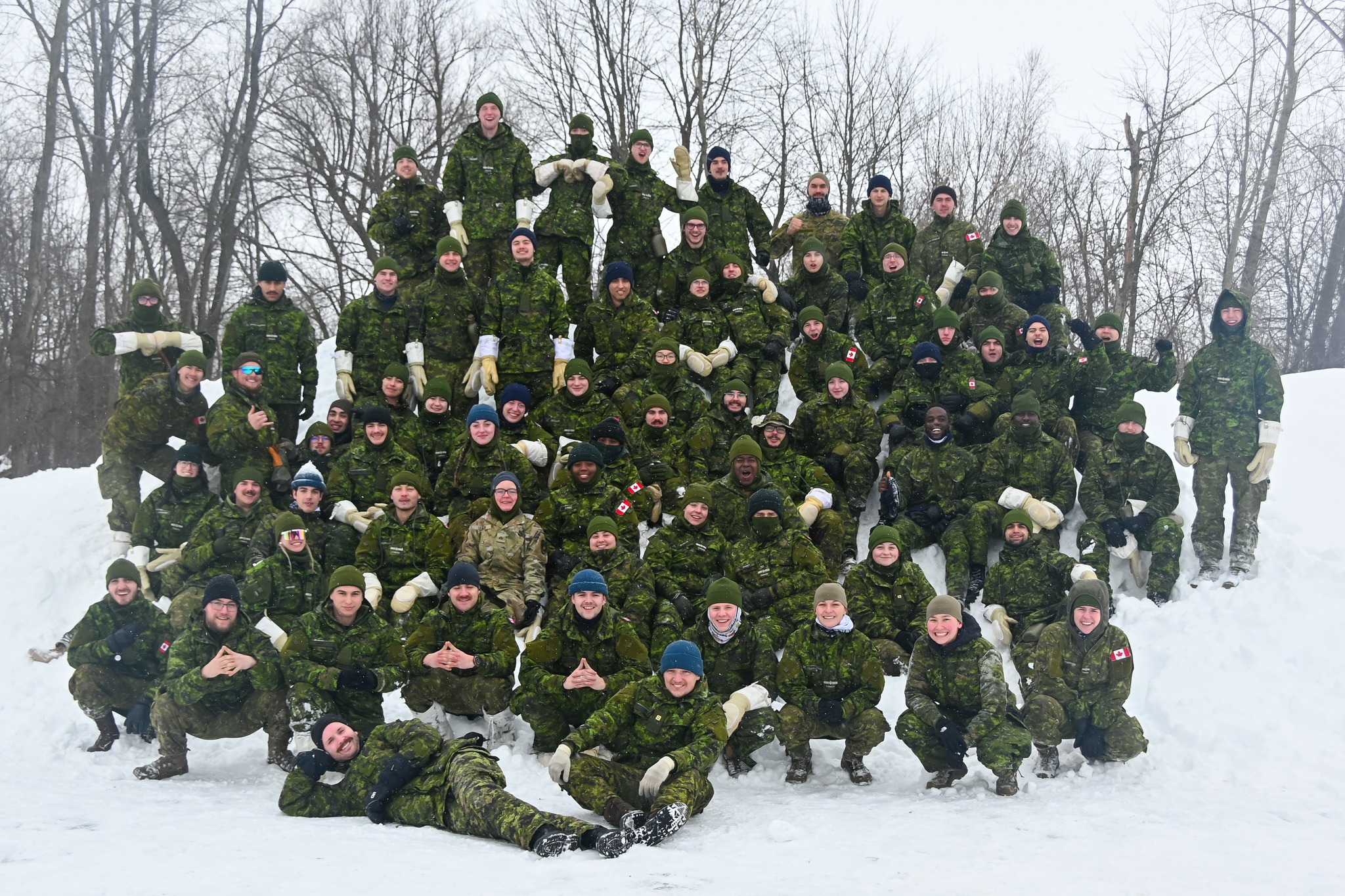 Officer and Naval Cadets participated in the annual BLIZZARD NORDIQUE from 27-29 January at the Farnham training site.  New this year was the change from the typical Valcartier CFB location to Farnham.  Valcartier was unable to host the exercise this year due to a previous training exercise already scheduled.
For Officer Cadet Ryan Drake, Operations Officer Cadet Wing RMC Saint-Jean, the main purpose of the exercise for him was to expose future officers to the difficult training environment that winter weather poses.  Students are able to learn the best ways to keep warm in -20 degree Celsius temperatures.
Eight students from RMC, and 10 students from Norwich University in the US also participated in the exercise.   Students tested their bodies in the cold and how long they can stay in the water in sub zero temperatures. "Students learn that is is actually better to leave a person in the water while waiting for help, so that they do not freeze more if they are wet outside in the wind" he said.
OCdt Labbé acted in a supervisory role for the exercise tasked with watching over the American students.  He noted that "they don't have the same clothing kits and accessories that we do.  Throughout the weekend we had to make sure they weren't too cold.  It was fun to discuss what we do here versus what they do there."