All are welcome to attend the Annual Ronald Haycock Lecture offered by the War Studies program and supported through the RMC Alumni Association on 9 March 2023 at 1700 hrs in Currie Hall.
More information on this event and guest speaker are provided in the attached document including an interactive link to the event.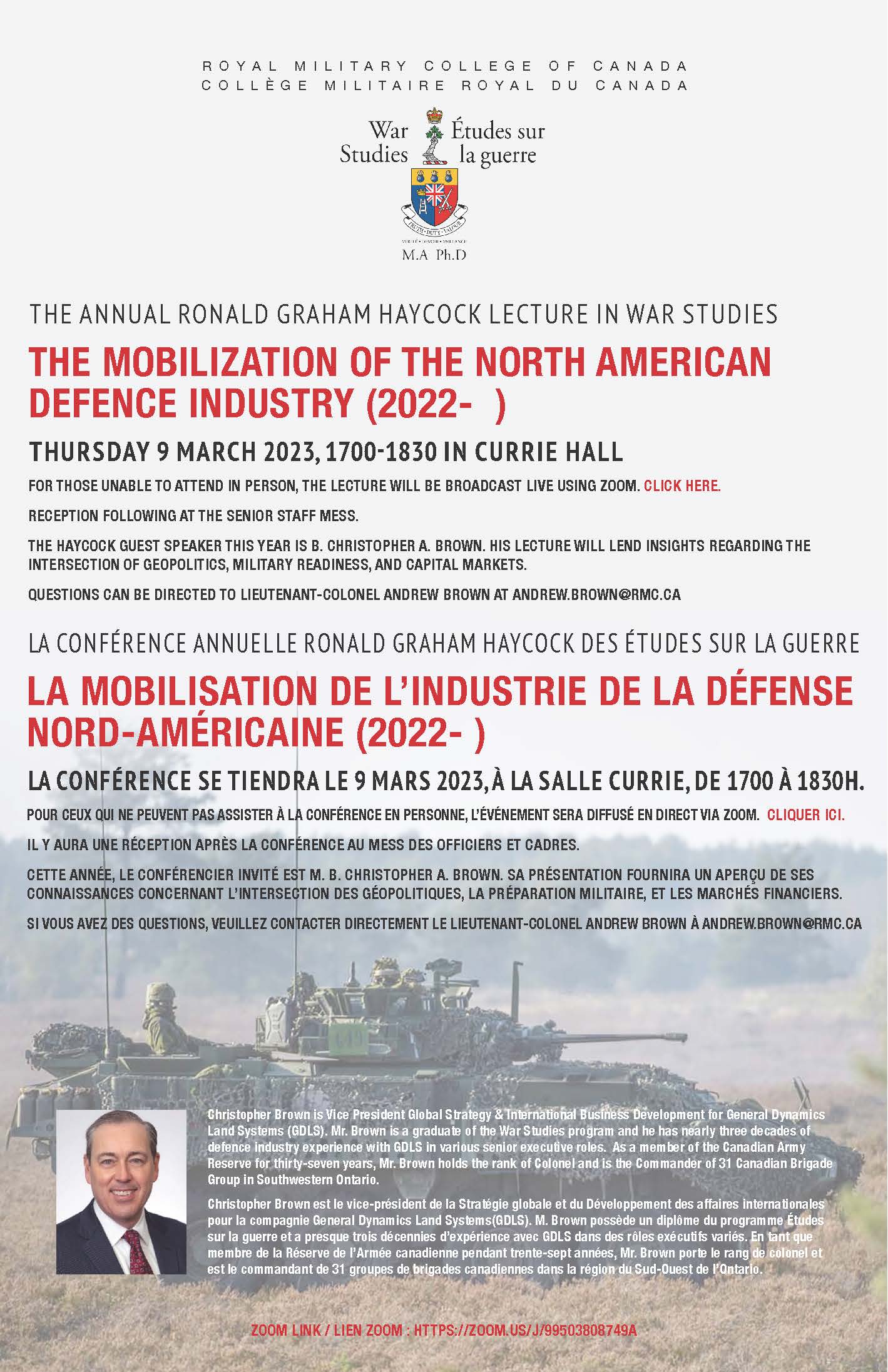 Tous sont les bienvenus à assister à la Conférence annuelle Ronald Haycock offerte par le programme des Études sur la guerre qui se tiendra le 9 mars à 17h00 à la salle Currie. De plus amples informations sur la conférence et notre conférencier invité sont fournies dans le document ci-joint incluant le lien interactif pour la conférence.
Topic / Sujet :
The Mobilization of the North American Defence Industry (2022- ) / La Mobilisation de l'Industrie de la Défense Nord-Américaine (2022- )