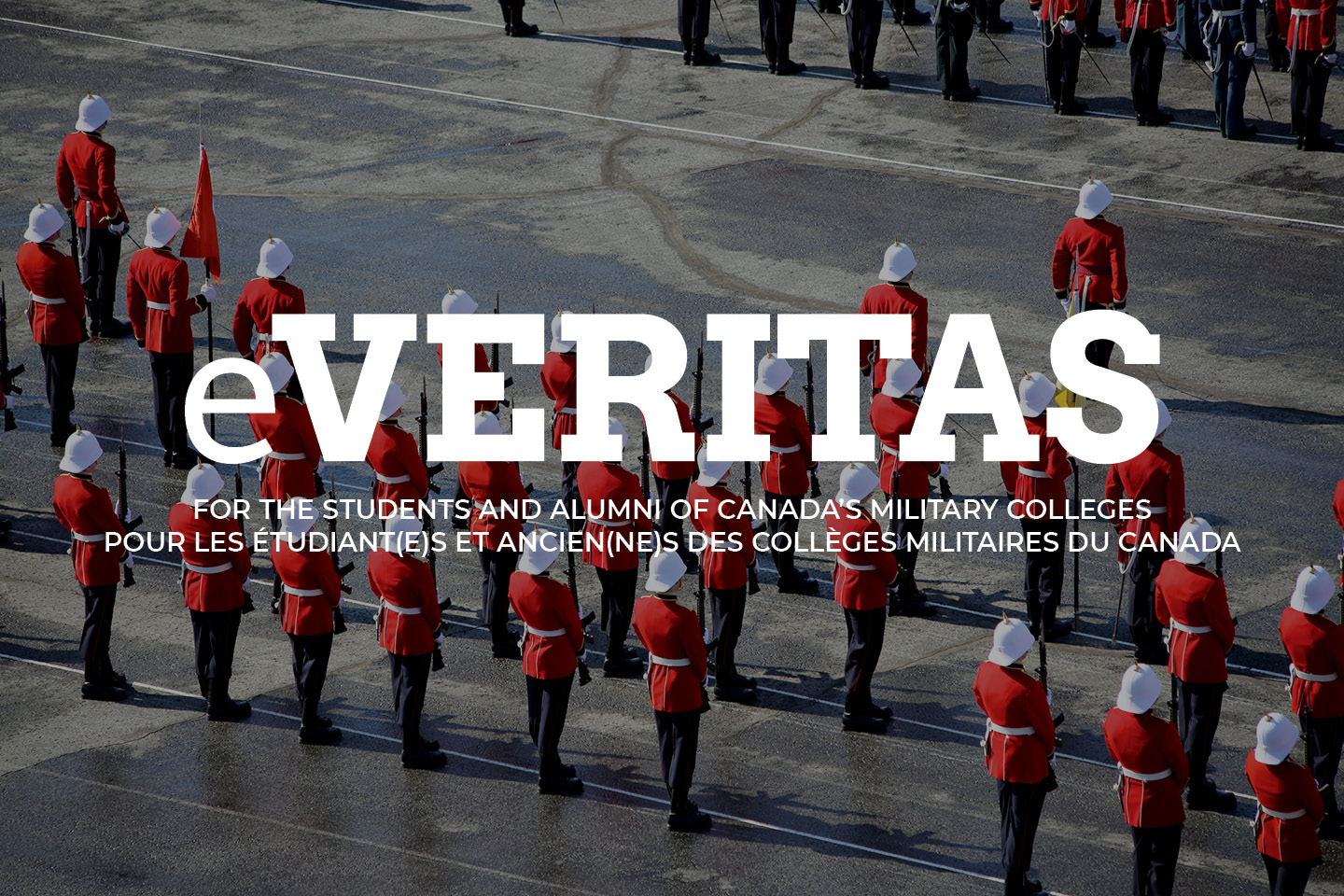 5119 Bill Shead shared the article on the recent Cadet visit to Australia with Dr. Ian Pfennigwerth an Australian friend of some four decades.
Ian Pfenningwerth and Bill Shead met in HMAS Melbourne when they were on the staff of Admiral Bill Dovers Royal Australian Navy – the Officer in Tactical Command for an international naval exercise off of Hawaii. Ian retired as a Captain having had a distinguished career in the RAN. In retirement he completed his PHD and has written several books on naval and military history. After Bill received his comments he sought and received Ian's consent to to share his thoughts which follow.
"I guess Canadian kids are better behaved and more sensible than ours."
Dr. Ian Pfennigwerth
'Thanks for sending the piece on the RMC cadets at ADFA/ Je vouz remercier pour le histoire de le voyage de eleves-officiers Canadiennes a l'Academie de Force Defence d'Australie. (I have to stop this; my spell checker is going ballistic!)
It may have been missed, but the report by the Canadian cadets has a couple of misunderstandings in it. The total training/education package offered by ADFA and the single service colleges (at least for RAN and Australian Army cadets) is four years for Arts and Science and five years for engineering – just the same as for Kingston, but it looks different because our services aren't integrated like yours. The navy does its motivational training before its people go to ADFA – six months at RANC and six months at sea. (The arrival in the midst of a bunch of school kids of these rough, tough sailormen and women, some of them with campaign ribbons on their chests, does create some issues, I am told). The Army takes both the three year graduands and their engineers and puts them through a year at RMC Duntroon before the engineers return for their final year. What the RAAF does is unclear, at least to me.
A 1998 report on unacceptable behaviour at ADFA pointed the finger directly at the Corps of Officer Cadets hierarchy, which had developed as a parallel command structure. It wasn't your Divisional officer you were worried about keeping on side but your Divisional Cadet Captain, and the internal operations of the Corps resembled something like an amalgam of Animal Farm with Lord of the Flies. The Chief of Defence Force sent in a new man with clear guidance: 'Cure it or close it!' Armed with an extraordinarily detailed list of actions required, the new Commandant cured it. All the petty privileges the Third Year had gathered unto themselves were abolished, as was rank. To those who complained (as your cadets appear to be suggesting) that the lack of a cadet hierarchy denies talented people from gaining experience of command, the ADFA answer is that (and I paraphrase the official explanation) a 19 year old kid wouldn't recognise command if it came up and bit him (or her) on the bum. It is better to assign rotating positions of responsibility to cadets but not to attach any authority to them. All the authority is now exercised by the staff. So, yes we have no cadet captains, but there are more than enough positions of responsibility to be farmed out, including control of the cadets' mess, sporting clubs, squadron extra-curricular activities, and so on. Bastardisation, concubinage and sheer bullying of juniors by seniors has ceased. 14 years on, the place runs like a Singer sewing machine and got high marks in a recent review. Kids still do dumb things, especially aided by today's technology, but it would be hard to find anyone who misses the Corps of Officer Cadets.
I guess Canadian kids are better behaved and more sensible than ours.
The third issue your cadets missed is that the education component is not provided by the Department of Defence, but by the University of New South Wales in Canberra, to give it its full title. Although small, this is amongst the best units in the country and is top for student satisfaction and performance. Last year it had a Fulbright Scholar. It also attracts a high number of post-graduate students, especially from overseas, so the ADFA campus looks a bit like downtown Shanghai or Mumbai on occasions, but much cleaner! There are no civilian undergraduates, but there are no restrictions on PGs. Nor are there any guards on the gates, not even a security office.
I was down there this week, finishing off the history I wrote last year and adding to the archival collection. I interviewed one of the academics – a PhD who emigrated from Kuwait – who is one of the world's leading experts on fly ash in concrete. I think you can tell that I really like this stuff!.'