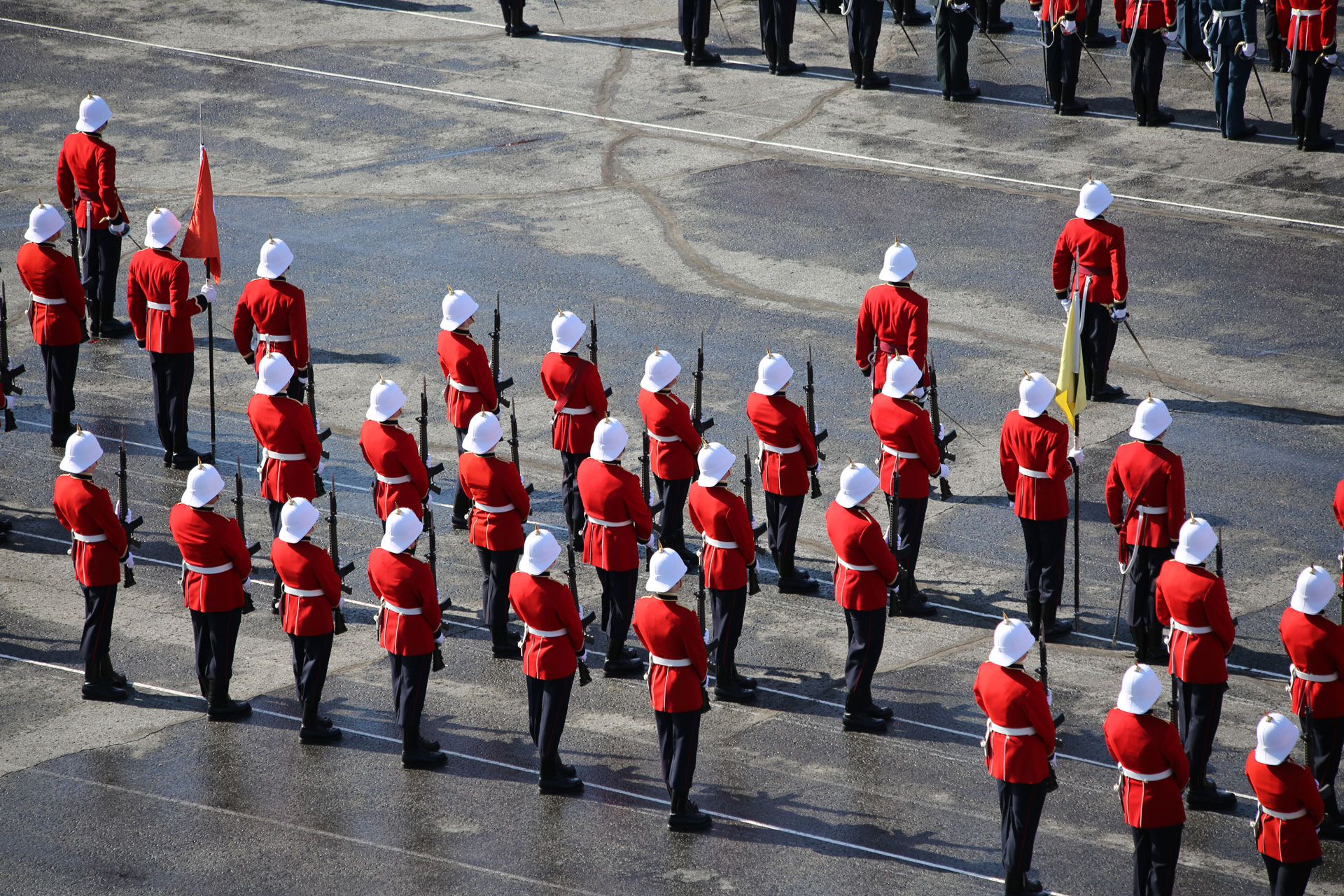 E-veritas has been given permission to publish excerpts of 5105 Doctor J. L. Granatstein's (CMR RMC 1961) interviews (1991-1993) for "The Generals: the Canadian Army's Senior Commanders in the Second World War". 5105 Doctor J.L. Granatstein fonds are at the National Defence HQ Directorate of History and Heritage.
Justice Joseph Potts
Mr Justice Joseph Potts SOSTJ, CD, Q.C., who served in the army from 1943-6, was interviewed in Toronto on 1 Feb 1992. He was the son of MGen Arthur E. Potts. After D-Day when Gen Potts was at MD2 in Toronto Joe tried to get taken off an OCTU draft to Brockville so he could go overseas. His CO said: "If you think I'm going to do this with your father, a MGen, less than 60 miles away…." Joe had to get his father to sign a note saying it was OK. Joe went overseas in early 1945 with the first NRMA drafts. Joe said that the reinforcement shortage was not apparent in Mar 45 in the SLI or the Loyal Edmonton (to which he was attached). What did show, however, was wobbly training–gun crews that couldn't clean their MG or drivers who couldn't operate a Bren carrier. He also said that it made little difference who the division or brigade commander was. Joe said that the only time his father used influence for the family was when he and two brothers wanted to get into the Pacific force. The orders assigning them all (a Maj, a Lt, and a pte) were duly cut.
On RMC
M.Gen Arthur E. Potts sent his elder son 2700 Captain Sam R.W. Potts (RMC 1939) to RMC. Captain Sam R.W. Potts (RMC 1939) is deceased. It is possible Joe Potts' twin Lt. A. M. Potts might have gone to RMC had the war not intervened. MGen Potts liked the College and was on its Board of Visitors. MGen Potts got an honorary degree in 1979. Nor was MGen Potts full of Permanent Force/NPAM antipathy.
Mrs Potts
He remembered that MGen Ganong, MGen Potts, his mother and himself went to dinner–after first rolling dice to see who'd pay. Mrs Potts lost and handed her son Joe a $20 bill with which he paid. He remembers the waiter looking in disbelief at a private, seated with 2 MGens, paid the shot. The militia was his father's hobby and obsession, and Justice Joseph Potts recalls his long suffering mother being dumped at a cottage with 6 kids while father went off to Dundurn for a month every summer.
On MGen Arthur E. Potts.
M.Gen Arthur E. Potts was born in Blyth, Scotland and educated at Edinburgh Univ. He won a scholarship to Cornell, then joined up in Montreal (where he'd gone for visits and become engaged to his future wife) in the McGill companies. His 6 brothers in UK also joined the British army, and three were KIA. Potts served with the PPCLI and won a commission in the field. Potts who became an agriculture professor and CO at the University of Saskatchewan for 20 yrs. He also rose to a colonelcy in the NPAM and commanded a NPAM brigade as the senior officer in Saskatchewan. On the outbreak of war, Potts expected to be called up immediately, but there was no call. In November 1939 he agreed to served as the Commanding Officer of the Saskatoon Light Infantry, a MG battalion. He got the word on a Thursday and left for overseas on Monday, leaving his wife without funds. She asked a bank manager for a loan to carry her over until the army pay started and was refused, and had to get a loan from the brother-in-law of Potts' adjutant, a local investment man. Potts was the first Lcol promoted to Brig in WWII. He soon led the Spitzbergen expedition. He was sent back to Canada as a MGen to take over the new 6 Div, while Ganong took the 8th, both under Pearkes on the West Coast.