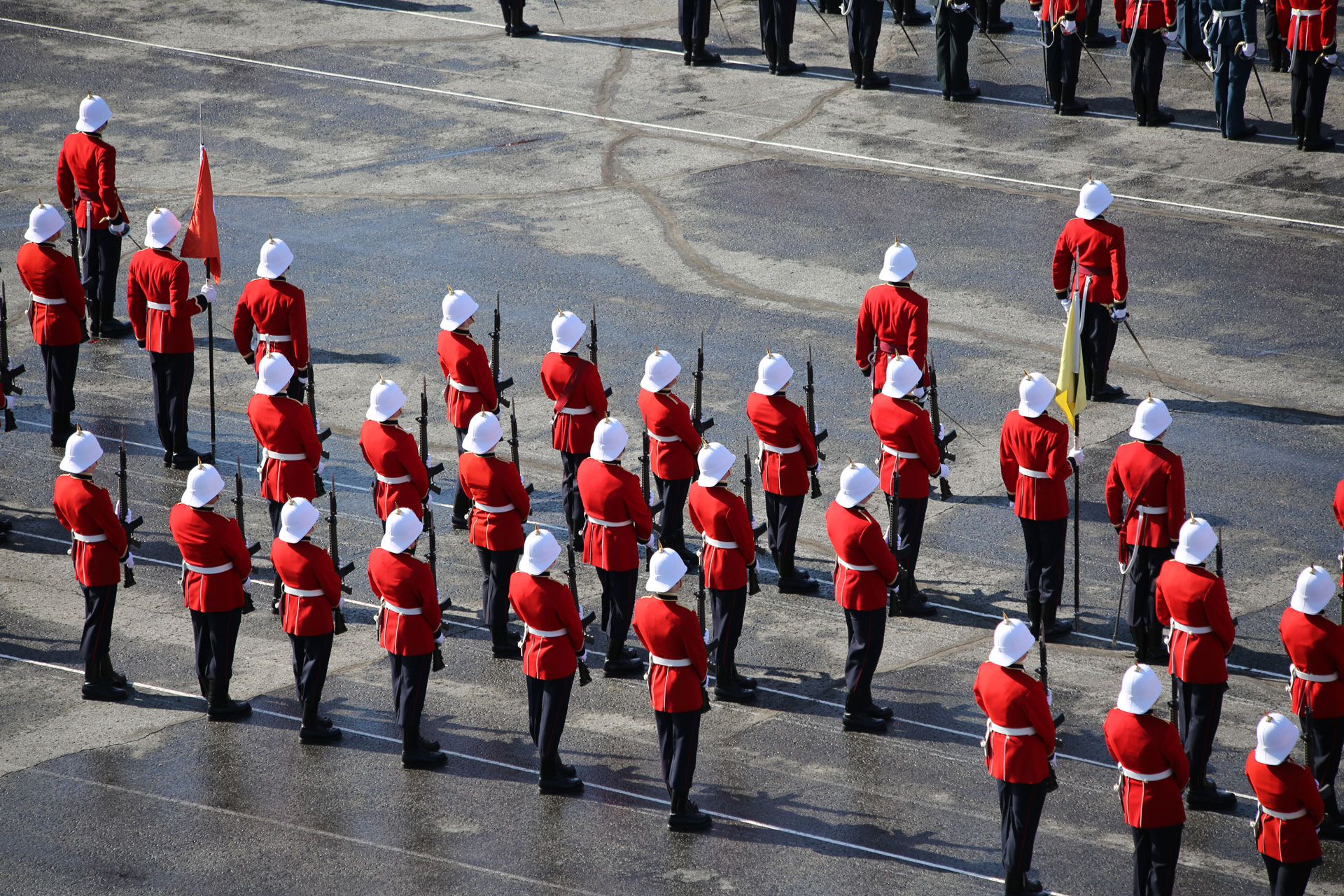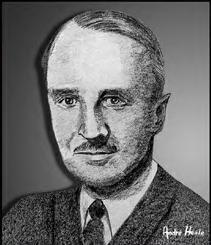 Researched by E3161 Victoria Edwards (RMC 2003)
He was born in Québec City, Québec on 7 June 1900. He earned a war certificate at Royal Military College, Kingston, Ontario in 1918 where he was also known as "Choppy". He later studied at McGill University School of Commerce, where he received his Chartered Accountant degree. In WW1, he served overseas as a Lieutenant in the British Army during 1918 and 1919. Prior to WW2 he was Senior Partner in McDonald, Curry & Company, Chartered Accountants.
In 1940, he was posted overseas in command of the 5th Battery of the 1st Canadian Division. In July 1941, he was promoted to Lieutenant Colonel and posted to command No. 3 CARU. In December 1941, he was promoted to Colonel (Commanding Officer) with the 6th Field Regiment, Royal Canadian Artillery, 2nd Canadian Division in 1942. He was awarded the Distinguished Service Order (DSO) for distinguished service and gallantry in action and was demobilized in November 1945.
He led a special committee which met with the Chief of the General Staff at NDHQ on 3 April 1946 to look into having the College re-opened for cadets. The members of the Committee were restricted to the six branches closest to Ottawa. His committee presented a 40 page brief to the Lett Committee (led by Brigadier S. Lett) outlining the Club position which resulted in a recommendation to the Minister to re-open the College. In April 1947, the Minister of National Defence announced that RMC would re-open in September 1948 as a tri-service College. It was also decided that Royal Roads would become a tri-service institution.
He served as president of the RMC Club in 1947. He became comptroller of McGill University in 1947. From 1947 to 1955 he was Executive Assistant to the Principal of McGill University, Montreal, Québec. Next, he joined B.J. Coghlin Ltd., manufacturers of railway springs and supplies, hydraulic equipment and pumps, where he rose to become President and Director of the firm. In 1925, he had married Mary Grant McIntosh. They had two sons; Peter and William. His second marriage was to Margaret Monchamp (Elliott) Vincent, widow of Commander L.A. Vincent. He died on 29 June 1992 in Montreal at the age of 92.
a) 1230 S. H. Dobell;
b) 1841 D. G. Cunningham;
c) 803 J. V. Young;
d) 1625 J. D. Watt;
e) 1379 H. Mackenzie;
f) 1860 N. Kingsmill; or
g) 1542 E. W. Crowe
Answer: a) 1230 Colonel (Ret'd) Sidney Hope (Choppy) Dobell DSO LL.D. CA (RMC 1916-1918). A-G are the members of the Dobell Committee, which recommended the reopening of the Royal Military College.
A Brief History of the Royal Military Colleges Club
The RMC museum recently received the medals of Colonel Dobell. They had been 'lost' to the family and they re-appeared for sale on a dealers website the other year. The medals were purchased by Col. Dobell's son for the Museum. A very generous act.
Ross McKenzie