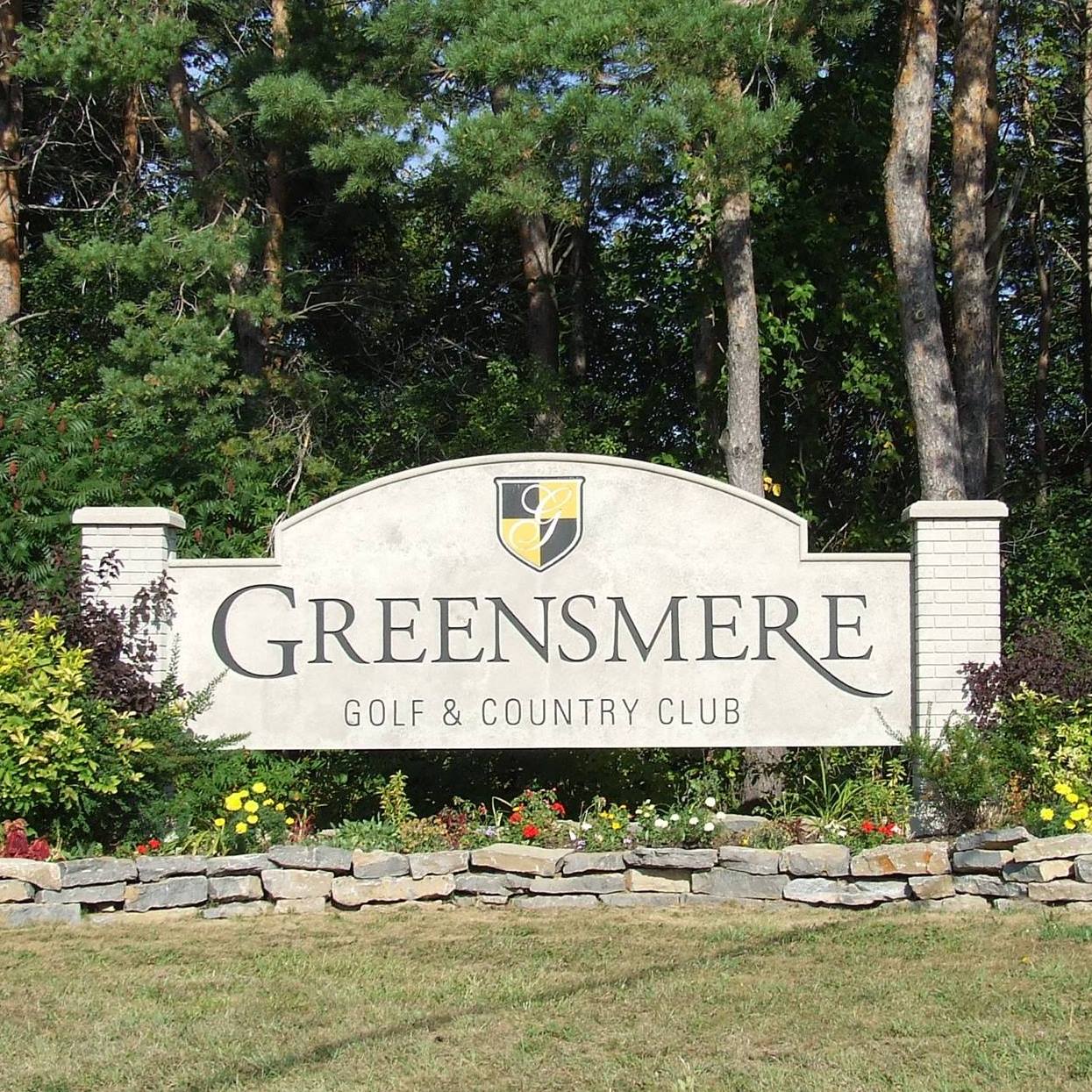 Welcome to COVID pandemic rundown. Talking to Greensmere, it looks like we can go ahead with planning for the 2022 edition of the annual RMC Alumni Association, Ottawa Branch golf tournament on 8 July 2022. Trying a new format this year, whereby each golfer will buy a golf Passport for 18 holes of golf at $140 including cart, water & lunch, 5 mulligans, 10 Door prize tickets and 10 50/50 draw tickets. Extra tickets ($1 each) are also available at the registration desk.
Bienvenu au désamorçage de la pandémie COVID. À la suite des discussions avec le Club de golf Greensmere, il semble que nous pouvons planifier l'édition 2022 du Tournoi de golf annuel de l'Association des Ancien(ne)s des CMRC, Chapitre d'Ottawa le 8 juillet 2022. Cette année, nous essayons un nouveau format ou chaque golfeur/golfeuse achètera un Passeport de golf à $140 pour 18 trous de golf incluant la voiturette, l'eau et le lunch, 5 mulligans 10 50/50 billets loterie et 10 billets gratuits pour un tirage. Des billets de tirage supplémentaires ($1 chacun) seront aussi disponibles au poste d'enregistrement.
Format- Scramble/Meilleure balle
Once again, we will be using a scramble format whereby each golfer hits off the tee and the team decides which ball position to use for the 2nd shot. Each player hits from that spot and play continues using the same process until a ball goes into the cup. This score is then recorded for the team.
Encore un fois, nous utiliserons le format meilleure balle ou chaque joueur frappe une première balle au départ, l'équipe décide ensuite quelle balle est dans la meilleure position et tous/toutes frappent ensuite leur balle de cet endroit. On répète ce processus jusqu'à ce qu'une balle soit dans la coupe. On enregistre ce pointage pour l'équipe pour ce trou.
Schedule/Horaire
Registration volunteers will be on duty at 0700. Teams should send one person to the registration desk to pick up passports for their team.
Les bénévoles de l'enregistrement seront à leur poste à compter de 07h00. Les équipes devraient envoyer une seule personne à l'enregistrement pour ramasser les passeports de leur équipe.
Restaurant will be open for breakfast at 07h00. Players should be in their carts not later than 0745 for departure to their designated start hole. All teams will be led by one of the Greensmere Club marshals for a 0800 start.
Le restaurant sera ouvert pour le déjeuner à compter de 07h00.Les golfeurs et golfeuses devraient être dans leur voiturette pas plus tard que 07h45 pour le départ vers le trou désigné. Toutes les équipes seront guidées vers leur trou par un des membres du personnel du Club de Golf Greensmere pour un départ à 08h00.
Registration will take place from 30 May to 24 June 2022. Les inscriptions auront lieu du 30 mai au 24 juin 2022.
Send by email and Internet transfer to / Envoyez par Couriel et transfert internet à rmc.owgolf@gmail.com
Deposit will be direct to golf account – no security question required.
OR/OU Please make Cheque payable to:/Veuillez faire vos chèques au nom de Royal Military Colleges of Canada Alumni Association Inc. Ottawa Branch Mail no later than 15 Jun 2022 to:/Postez au plus tard le 15 juin 2022 à:
Marvin Sywyk, 6496 Marina Drive, Manotick, ON, K4M 1B3