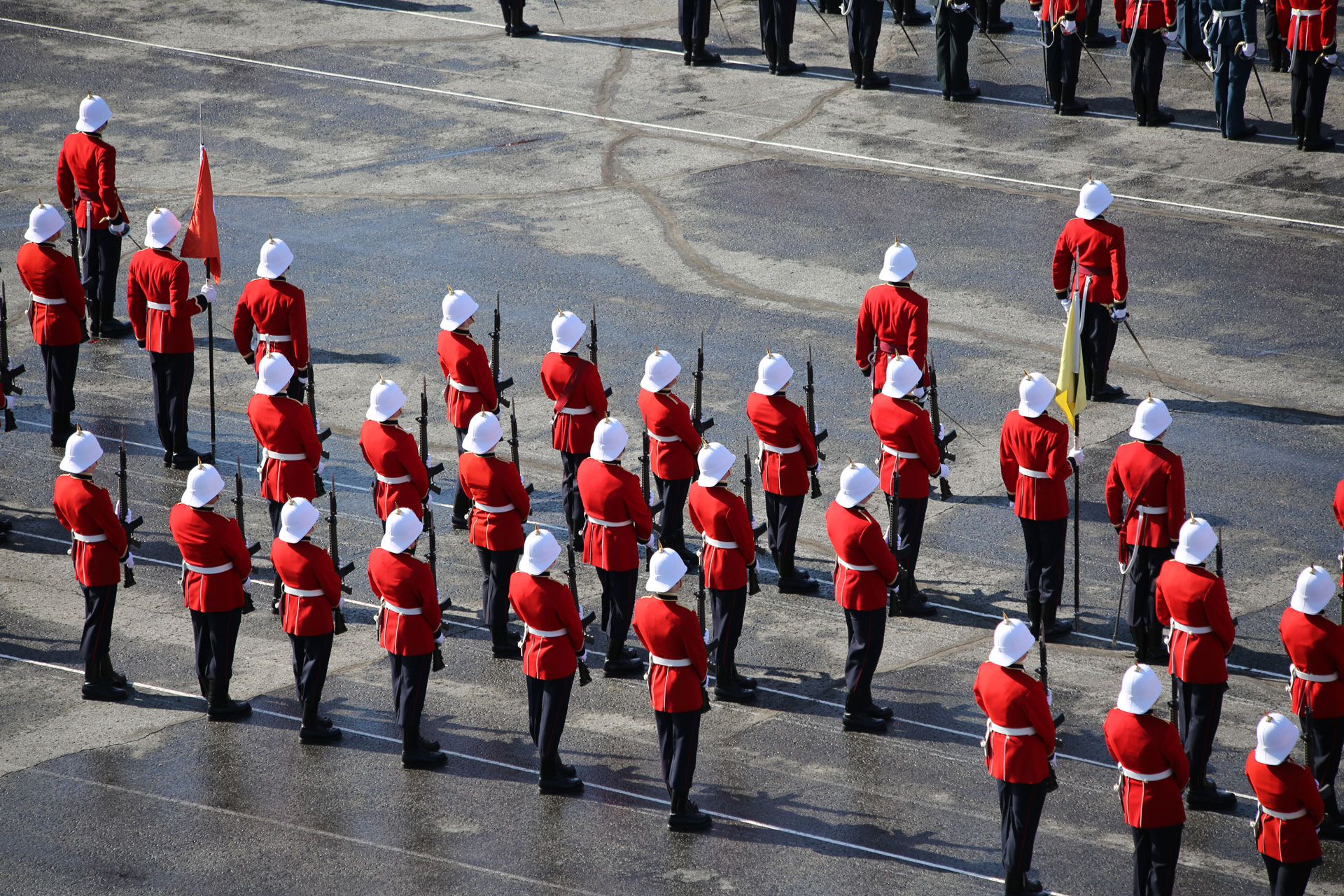 Mixing hockey / golf / cadet duties all in a days work!
by 24974 Richard Lim (RMC 2011)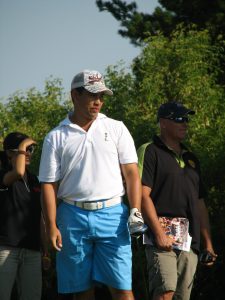 This summer had I had the fortunate opportunity to do something that no other RMC cadet has done in recent history; quite possibly ever. I attended the CF Golf CISM selection camp. As many are aware a few varsity athletes participate in CISM events in their respective sports post season. As a member of the Varsity hockey team, I have not had an opportunity to participate in CISM, as there is no CISM hockey team. After doing some investigating I found out that there is a CISM golf team and this year would be the first time in 19 years that a CF national golf tournament would be held. After contacting a few people here in Kingston, I was contacted by the CISM golf managers and invited to their first selection Camp.
The CISM team consists of 6 male and 2 female golfers. These players are selected based on their play at the two invitational tournaments and their play at the National tournament. I felt very privileged and nervous about playing in Ottawa. I hadn't played a competitive round of golf for almost 3 years and only played 8 rounds of golf this summer. My goal was to play well and be invited to the second tournament; I knew I wasn't going to make the team in Ottawa, but I didn't want to play my self of the team.
The first Camp was held at Hylands golf course in Ottawa. There were 12 male golfers including 24647 Paul Lystiuk (RMC 2010). After two consecutive rounds of 76 on a challenging course in tough conditions I was tied for 3rd place with one round of golf to play. On the third day rain cancelled our round after 9 holes. Unfortunately I would not be able to finish the 3rd round the next morning because I had to return to RMC for a Bar slate briefing.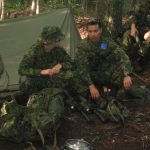 However, my play in Ottawa did warrant an invite to the next selection camp, a men's invitational in Peterborough at Kawartha Golf and Country club during August long weekend. The tournament had over 100 participants, including NHLer Marc Savard. Again because of Recruit camp I was not able to attend the practice round in Peterborough and my first look at the course would be the first round of the tournament. The course was tough and the greens were very fast. By the third round I had played 8 rounds of golf in 10 days, and the first two rounds in Peterborough had taken an average of 5hrs 30min to play, causing it to be a super long weekend I had a very tough time on the putting green making numerous 3 putts, contributing to me shooting an 81, 83 and 75 for a tie in 6th; out of the CISM selection camp.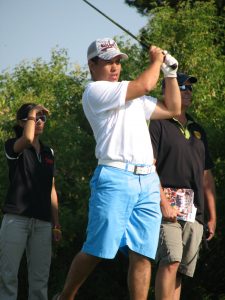 While I had not played my best golf in Peterborough, I played well enough to be invitedto the CF golf Nationals in Shilo MB. It was the first time in 19 years that the CF has had a national golf tournament. Upon arriving in Shilo with the CISM team, we had the opportunity to play a practice round. The course was in immaculate shape, definitely a recommendable place to stop and play if traveling around Brandon Mb. The course is not long nor is it very tight for most the course, but it has some of the toughest greens I have putted on. According to the course Pro and greens keeper, the greens were rolling at a 12 or higher for the tournament, which is as fast as some PGA tour greens. Not only were the greens fast, but you are lucky to find a flat spot on a green in 18 holes. In perfect conditions on the first day I shot a respectable 74. On the second day, playing in the second last group, we saw a small glimpse of the wind, which usually makes the course so difficult. In the tougher conditions I shot a 79 which was in the middle of the pack for the day. Going into the final round I was in 5th place only 2 strokes back of third place. I shot another 74 on the final day which was disappointing as I boogied 2 of the last 3 holes. The final round was good enough for a tie for 4th, one shot out of third. I was very happy with my play at nationals.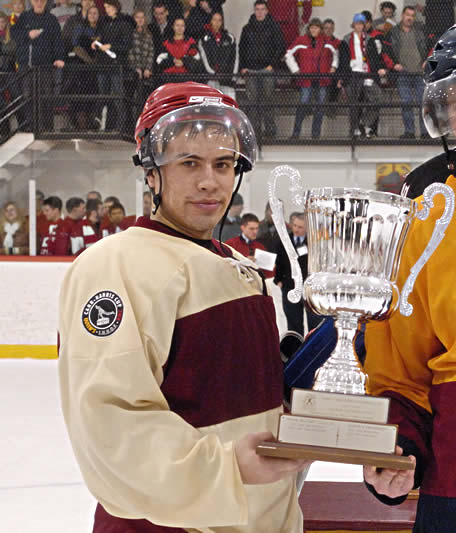 My goal going into the whole CISM selection camp was to play well and let the managers know that I was around and I would be around in the years to come. But, after my performance at Nationals, the possibility to be selected for the team, which is going to Namibia Africa in November to participate in the world golf championships, became a very close reality.
Unfortunately due to my commitments to academics and the Varsity hockey team my participation with this year's CISM golf team would not be a possibility. I was however named as the first alternate to the team, just in case of an emergency.
I was disappointed that I would not be able to participate with the CISM team in Africa after the hard work that I put in, but I accomplished my goals that I originally set out. I had an unbelievable experience this summer and look forward to competing in more selection camps in the future.
Good luck to team Canada in November as they take on the world in Namibia!!