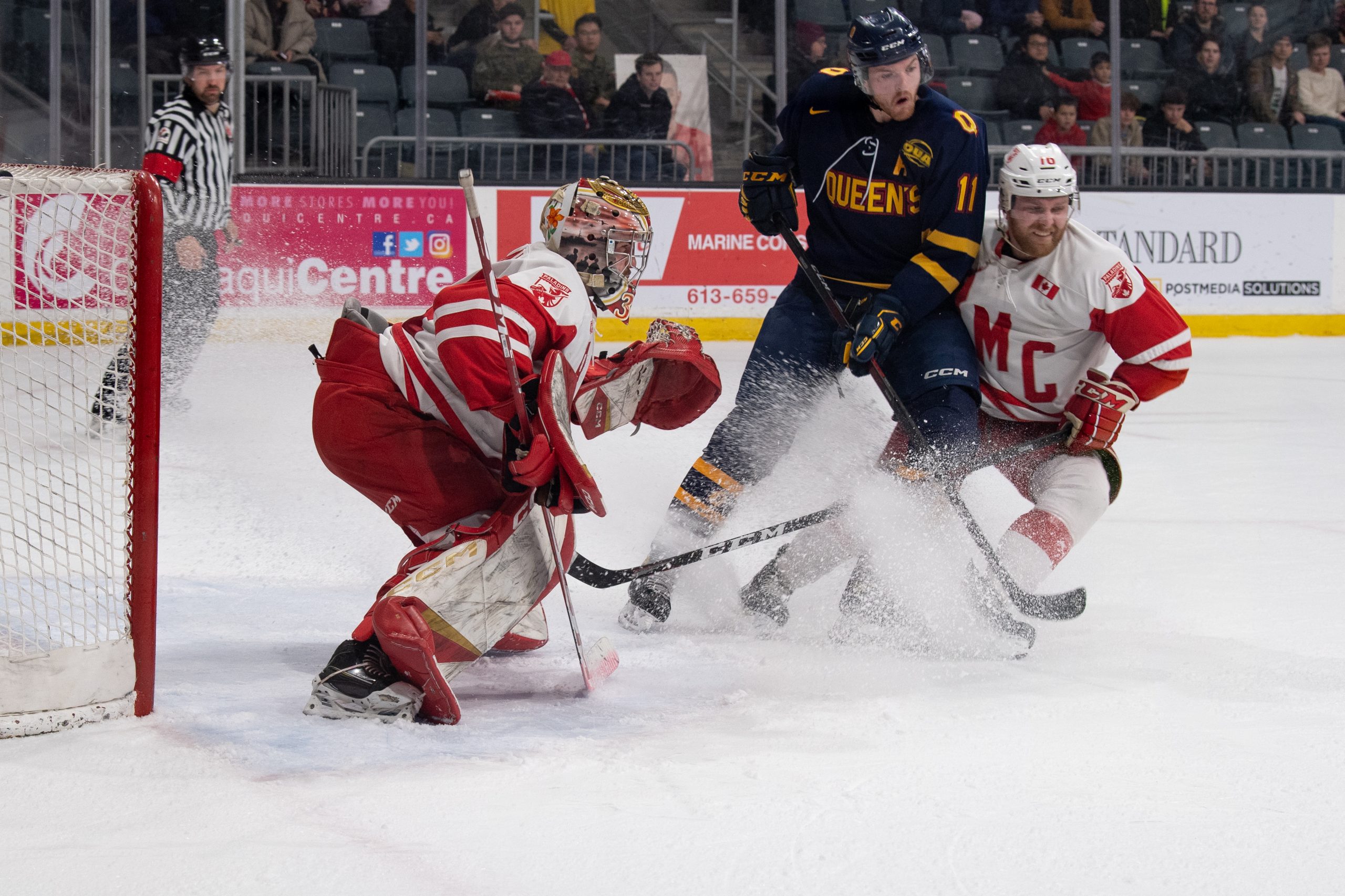 The 35th Annual Carr-Harris Cup was played in front of a packed crowd on Thursday 2 February with 3,986 people in attendance to watch the Queen's Gaels take on the RMC Paladins in Men's Hockey action.
It was a nail biter for 3 periods with a 1-1 tie closing out the 3rd and taking us into overtime.  Entering overtime at 1:16 the Gaels scored a heartbreaker and defeated the Paladins with a final score of 2-1.
The star of the game was 4th year goaltender Joey May, who made an unbelievable 47 saves in his final Carr-Harris Challenge.  His efforts earned him the Game MVP.
During the 2nd intermission the RMC Alumni Association was proud to announce the Class of 1969 (2020) and the Class of 1980 (2021/2022) Annual Battle of the Classes Challenge winners.
The Class of 1969 raised more than $50,000 in support of various projects in 2020.  The Class of 1980 raised more than $150,000 in 2021 and 2022 for their class endowment.
Since 2020 the Battle of the Classes Challenge has raised $1 Million dollars in donations to various programs and projects that benefit our future leaders of Canada.
Presenting the plaque to the Class of 1969 and the Class of 1980 was 16598 Scott Stevenson, RMC Alumni Association Chair of Advocacy and Promotion, RRMC Class of 1988.
A special thank you to the support of the Ottawa Branch for providing funding to the Carr-Harris Cup Challenge and the Fan Bus from Ottawa!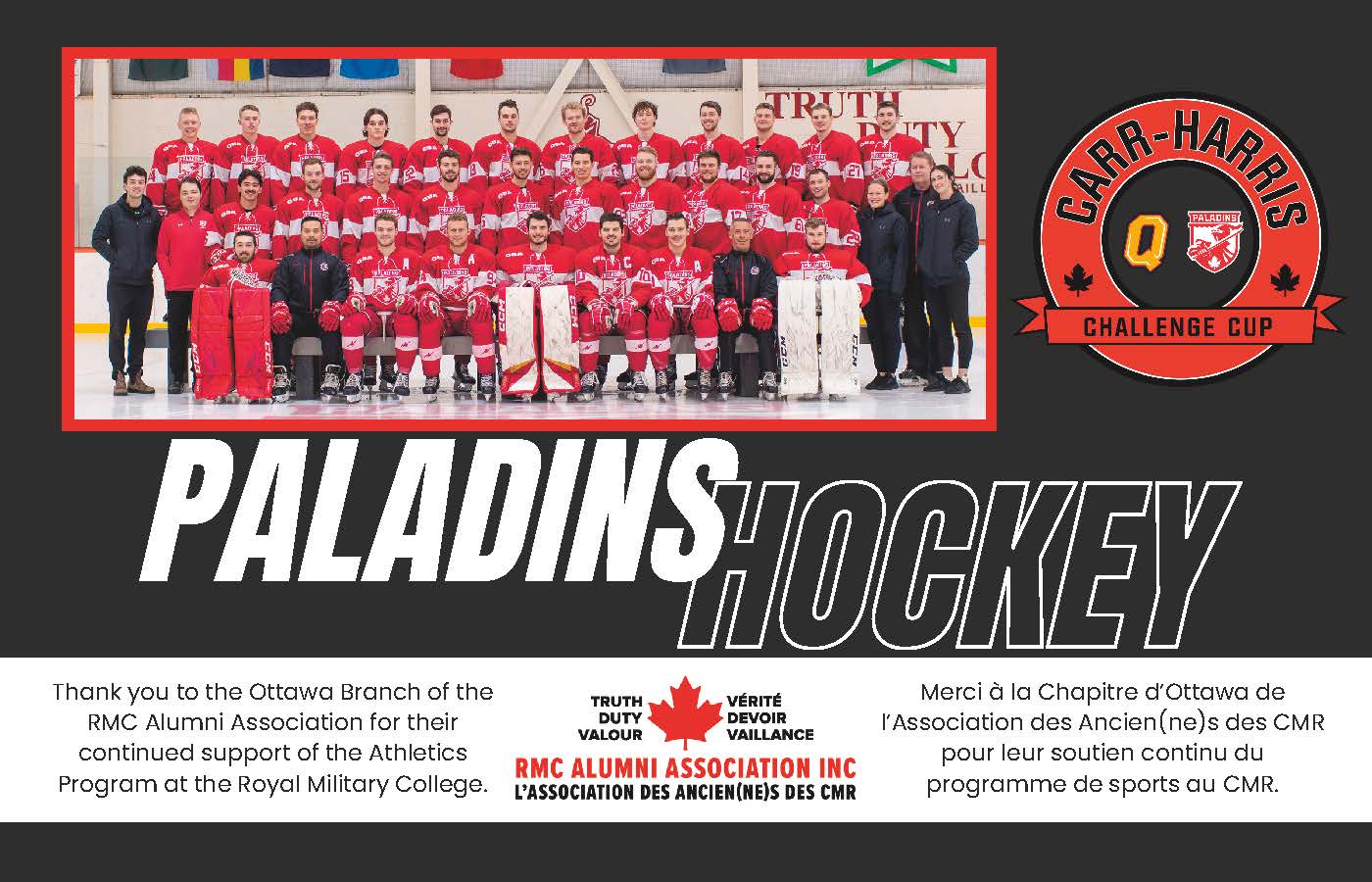 ---