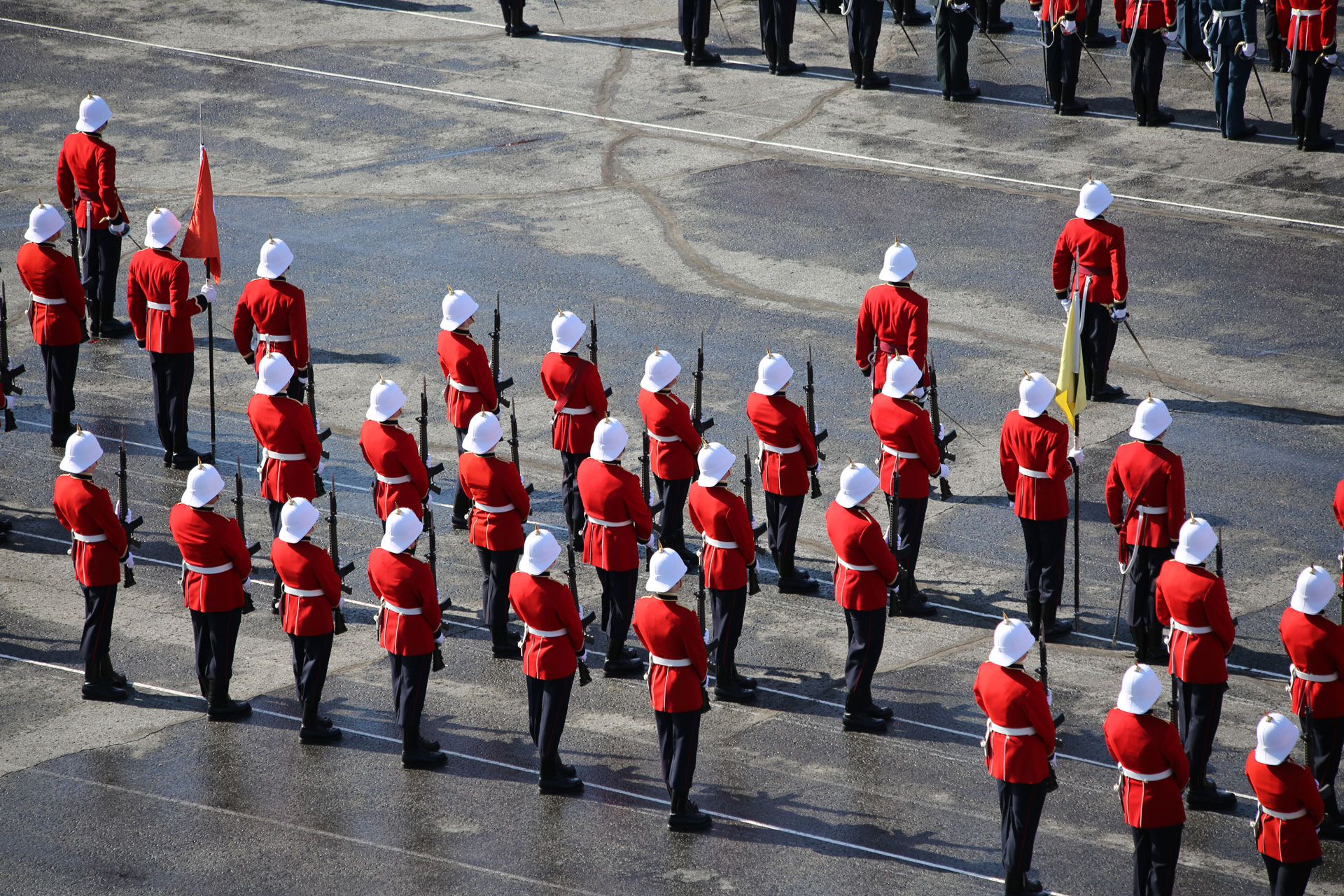 xxxx
Photos by 25410 Armaan Khan
Peter, Bill, & Mary Connect with Fall Bar Slate
Three members of the RMC Club working out of Panet House had the opportunity last Friday (14 May) to connect with many of the III Years who will be moving into the key bar slate positions for the first term of the 2010-11 school year.
The event was a Club hosted Bar BQ. Peter Dawe, Club Executive Director; Mary Darlington; Gift Shop Manager; and Bill Oliver – e-veritas Editor mingled and chatted with the incoming Cadet Wing leadership during an informal and relaxed atmosphere.
Peter took a few moments to speak to the group as a whole – thank them for their support over the past three years and to solicit their continued support when it comes to the Fall term.  Incoming CWC  Jeremy Whalen also spoke to the entire group and told of his personal positive impressions of the RMC Club.
In recent years, most classes have a Club paid-up membership rate in the 75 – 80% range. The majority take out the membership in I year where they make a payroll deduction of as little as $10 per pay. By III year the membership for "life" is paid up. Many other cadets take out their membership during II, III & IV Year. By IV Year most have experienced and witnessed first-hand the many benefits of being a member of the RMC Club of Canada.
The cadet leadership plays a huge role in educating the I years of the many benefits of being Club members and this message was reinforced by Peter, Bill and Mary. The III Year leadership indicated that as a group that they will be promoting the Club and the many benefits throughout the Fall term and beyond.
Peter, Bill and Mary would like to thank Warrant Officer Bruce Matheson, Kitchen Manager and Officer Cadet Steve Burry and his team for setting up, cooking and cleaning up for this event.  We offer our best wishes to the Top 4 – (first photo above – CWC: Jeremy Whalen; DCWC: Matthew Stokes; CWTO: Felix Kesserwan; and CWADO: Marjorie Gaulin-Riffou and the entire Fall of 2010 Cadet Wing Leadership.

____________________________________________

RMC Club Calgary Branch Lobster Boil – 11 June
Here's the official info. Our 16th Annual lobster Boil will take place at St.Peter's Anglican Church (Elbow Drive & 75th Ave) on Friday, 11 June at 1730.
Attitude adjustment on arrival, dinner @ 1830, draw @ 2000.
Join us for some 'down-east' good times and catch up with some old class mates!!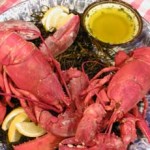 Cost – $50 for a Lobster Dinner, $45 for a Steak Dinner. $20 for an extra lobster. Go to http://calgary.rmcclub.ca/lobsterboil/ and follow the links. We should have this year's information and be active on PayPal by the end of the weekend.
Deadline for tickets is the 28th of May.
The only methods for payment are PayPal or by cheque beforehand. We can only take 100 people maximum so get your tickets ASAP. Contact myself or Michael Roach (403-863-0289, michael.roach@rmcclub.ca )to sort out getting your cheque in to us in time.
Tables can be reserved, either for 8 or 10, let us know when ordering.
We will have a bar in the church, serving beer and wine at a price even Navy types like me find appealing ($3 Beer and Wine)
We will also be having another 50/50 draw, this year we will be supporting the 'Loops for the Troops' run to help returning Afghanistan soldiers. We are aiming to raise at least $400 for the cause, so bring your loonies for the draw!!
We need up to 6 volunteers to help crack lobsters, so let me know if you are interested.
I look forward to seeing you all there
Scott Treadwell, P.Eng, MBA
Vice-President, Oil and Gas Research
Macquarie Capital Markets Canada
2020, 335-8th Ave SW
Calgary, AB T2P1C9
(O) +1.403.539.8530
(BB) +1.403.389.6293
(F) +1.403.539.4366