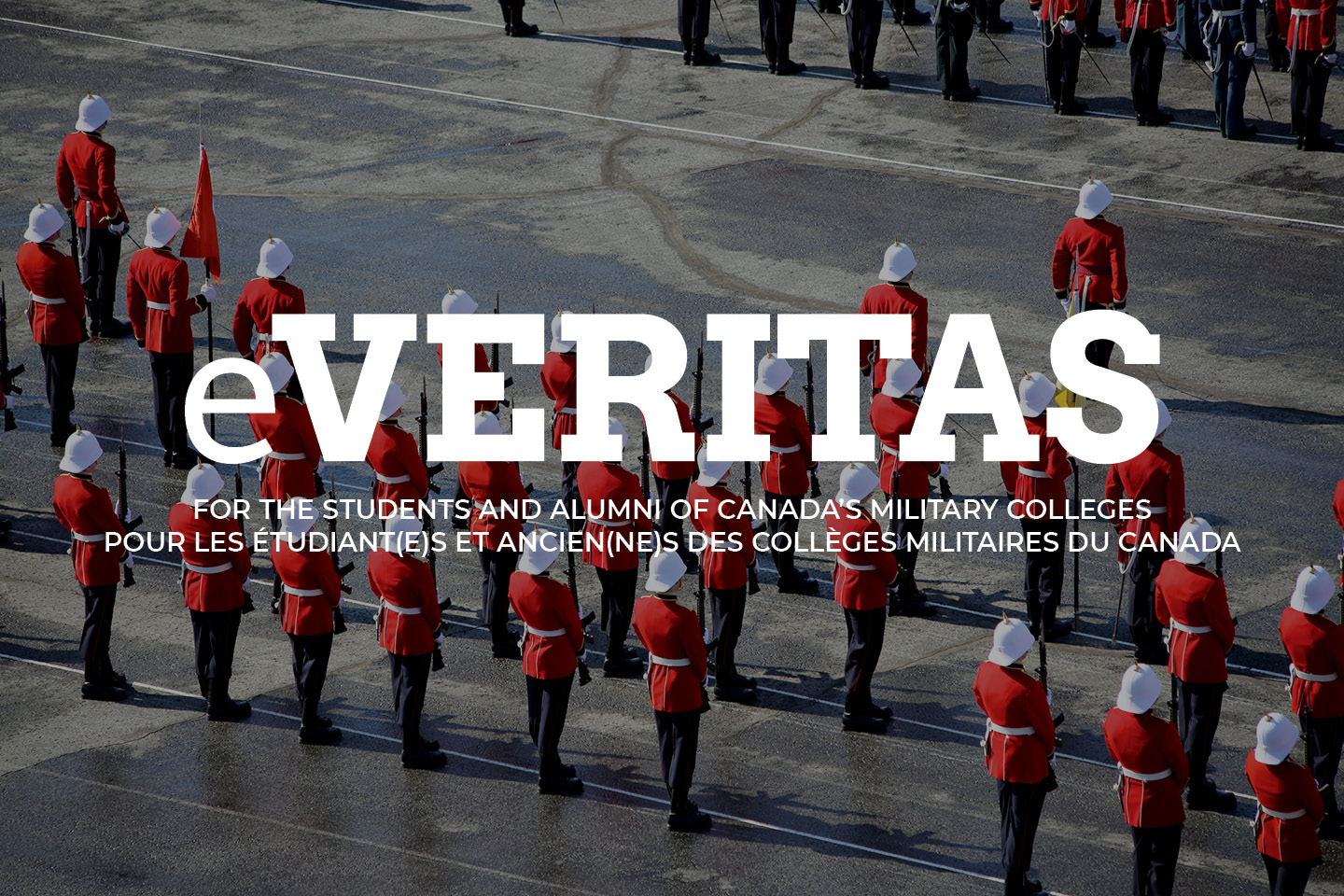 Officer Cadets (OCdts) were inspected by the Director of Cadets (DCdts) to ensure the quality of dress and room cleanliness in the Wing.
PMT article coordinated by: Officer Cadet 27079 (II) Joshua Siu – 7 Squadron – Cadet Wing Internal Information Officer
I Years

II Years

III Years

IV Years
More
This week the Training Wing has awarded the Cadet Wing a more relaxed inspection instead of the usual Commandants inspection held once every semester. This week the Cadet Wing was inspected by the DCdts LCol Popov. His inspection was a dress inspection consisting of scarlets and whites. The inspection's main goal was to make sure that all officer cadets of the wing had high levels of dress and uniformity. This inspection also allowed everyone to make sure that their uniforms were up to high standards so we can represent RMC to its highest level during the Carr Harris Challenge Cup held this week at the K- Rock Center.
Cette semaine l'escadre d'entrainement a accordé à l'escadre des Élof une inspection plus détendue qu'habituellement au lieu de l'inspection du commandant qui se déroule habituellement une foi par semestre. Pour replacer cette inspection l'escadre des Élof c'est fait inspecter par le DÉlof le LCol Popov. Son inspection qui était une inspection des écarlates et des whites. Le but de cette inspection était de s'assurer que l'escadre des Élof avait un niveau d'uniformité élevé. Cette inspection a aussi permis à l'Escadre des Élof d'avoir un standard très élevé en vue de la coupe Carr Harris qui sera jouer cette semaine au K-Rock Center de Kingston.
OCdt 27495 (I) Antoine Patry
***
Aujourd'hui, le 4 Février 2015, nous les élofs avons eu l'inspection du DCdt, le Lt. Colonel Popov. Cette inspection consistait d'inspecter tous les uniformes des élofs pour vérifier les écarlates et les bottes de parades ainsi que possiblement rapidement inspecter les chambre. Pour être sûr d'être prêts pour cette inspection les membres de la chaîne de commandement des élofs de chaque escadron ont fait plusieurs inspections avant cette date pour être sûr d'attraper les petites erreurs qui aurait plus survenir. Ensuite, ce matin, l'escadron 1, comme le reste des escadrons, c'est levé en avance et s'est assuré de tout lavé les pièces pour s'assurer d'avoir une bâtisse propre! En groupe, nous avons lavé les planchers, vidé les poubelles, lavé les salles de bain et aussi la salle commune. Lorsque l'heure de l'inspection était enfin arrivée nous nous sommes vérifiés l'un avec l'autre pour s'assurer que nos uniformes étaient étincelants et bien placé. Comme de fait, cette préparation que nous avons donné en temps qu'escadron et équipe a porté fruit et l'inspection pour l'escadron 1 s'est donc très bien déroulé!
– OCdt 26837 (II) Jacob Turriff
***
This morning we had this semester's version of the Commandant's Inspection. Many of us were surprised that this inspection was to be a D Cadets Inspections comprising of a dress inspection with walkthrough standards for rooms, depending on the individual's training level. Many of us put in a lot of effort into this inspection and the Cadet Chain of Authority has put in a lot of effort to ensuring that the Cadet Wing was up to standard. The build-up inspections towards the Commandant's Inspection was well executed and the changes that needed to be made were made well ahead of time. As the D Cadets inspected the squadron, there was a distinct pride in each member as well as a noticeable atmosphere that emanated a squadron that had good morale. Having the inspection be carried out during the week allowed the CW to pursue their own needs and pleasures during the weekend.
– OCdt 26641 (III) Min Suk Kim
***
Mercredi dernier, durant la période d'entraînement militaire hebdomadaire, les élèves-officiers de 4ieme année ont eu l'inspection du directeur des Élofs. Dans la classe de 4ieme année, certains Élofs faisaient partie des équipes d'inspection qui devaient évaluer l'escadre des Élofs, allant d'escadron en escadron par groupe de deux afin d'évaluer le standard de l'uniforme des Élofs qui leur étaient assignés. Plus particulièrement pour les élèves-officiers de la division D, l'escadron 10 et l'escadron 11 furent inspectés par le directeur des Élofs, alors que l'escadron 12 a bénéficié d'une exemption puisqu'il se situe dans les 4 meilleurs escadrons au classement de la Coupe du Commandant.
– OCdt 26091 (IV) Alexia Croizer