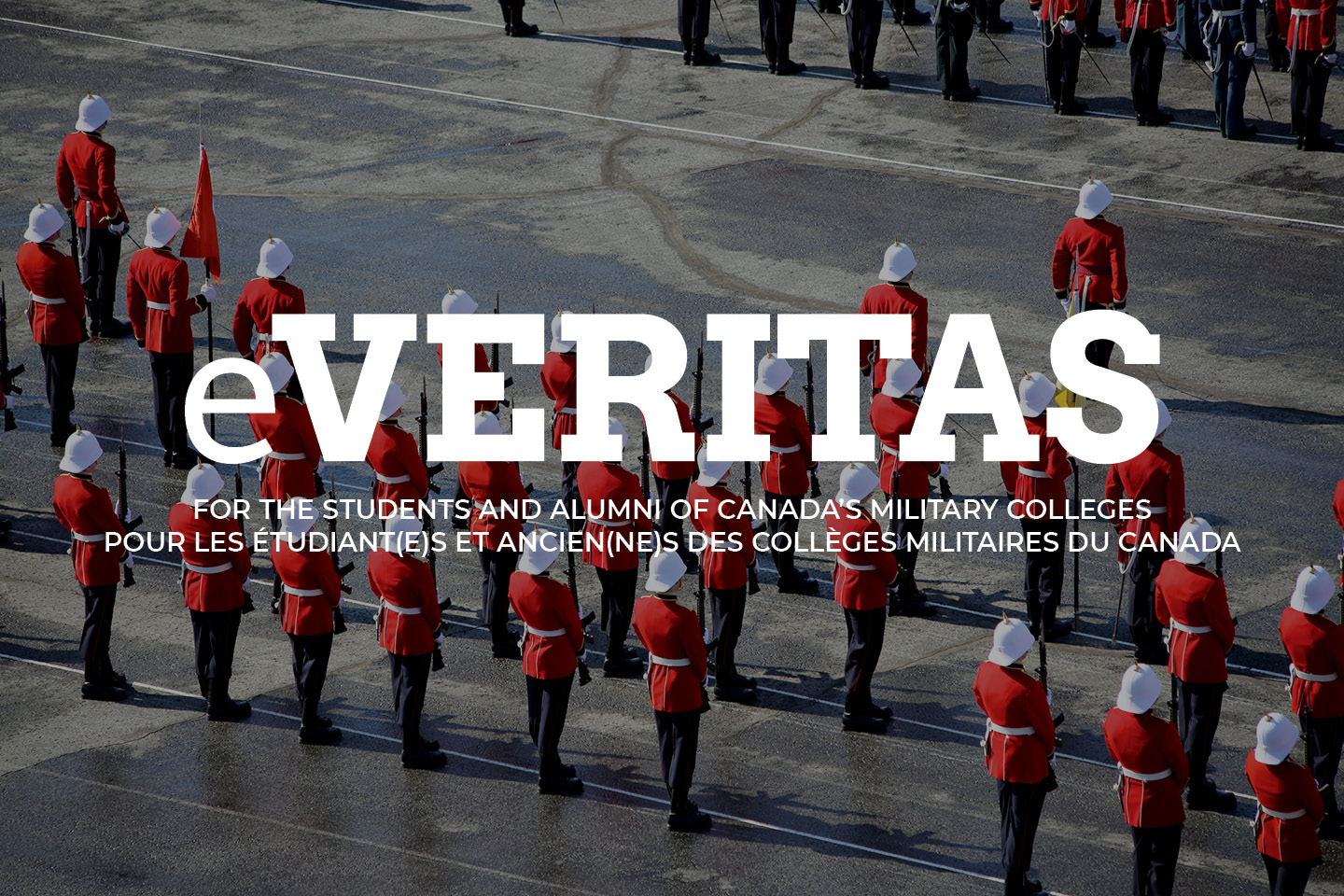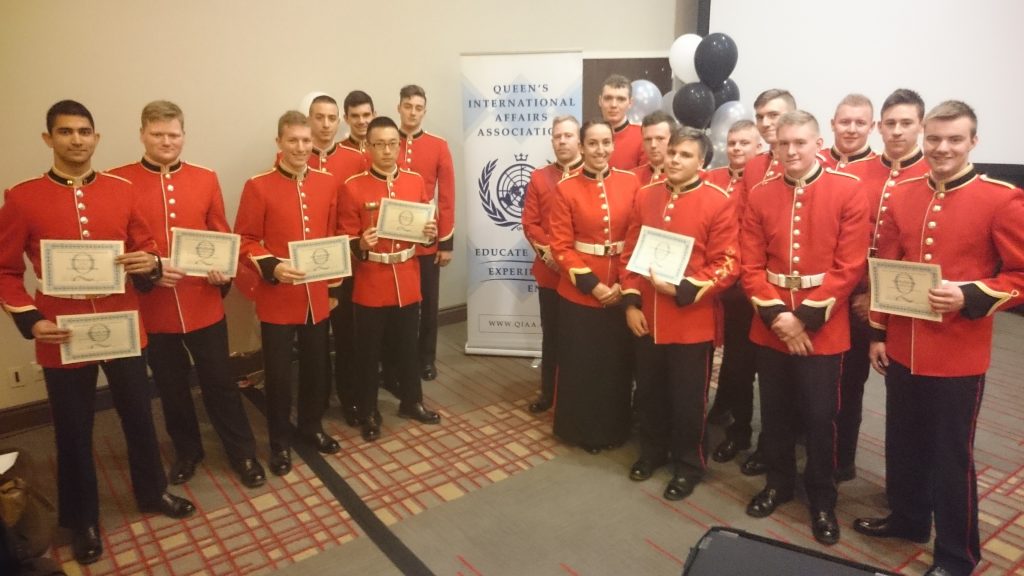 Queens Model U.N. Invitational: Scarlets Shine
From: various sources
From November 12 to November 15th, 17 Royal Military College cadets took part in the Queens Model United Nations Invitational conference, referred to by delegates as QMUNi. The RMC International Affairs Organization, under the leadership of OCdt. John Jacob from 12 Squadron, worked to field a team of delegates who were confident, knowledgeable, personable, and above all persuasive.
MORE…
QMUNi is a fairly young conference. This is the third year of the conference, and the Queens International Affairs Association has always worked very hard to create an engaging, challenging, and informative conference for university students across Canada who have an interest in international affairs and politics. Whether setting policy, responding to crises, or winning elections, delegates are challenged to represent the interests of their portfolio, while persuading, compromising, and debating with other delegations to build a consensus beneficial to all.
RMC has always performed well at this conference due to practices weekly, with members putting in significant time to learn parliamentary procedure and hone their public speaking skills. The results were clear. RMC cadets were leaders in every committee they were in, and received positive feedback both from other delegates and the conference staff.
The professionalism and skill of the RMCIAA was evident in the results of the conference. 6 RMC cadets received awards for their performance in the conference. OCdt (IV) Jacob (12 Sqn) and OCdt (III) Jae Lee (8 Sqn) received the Best Delegate award in their committees. OCdt (III) Blair (10 Sqn) and OCdt (III) Marcoux (12 Sqn) received the Outstanding Delegate award. OCdt (III) McCall (12 Sqn) and OCdt (IV) Broda-Milian both received the Honourable mention award.
The RMCC delegation as a whole was awarded Outstanding Delegation, representing the third year in a row where RMC has succeeded in this conference. The efforts of all cadets, whether they received an award or not, reflected well on the college. The cadets of the RMCIAA offered their unique perspective on world affairs in a persuasive and effective manner, and it showed clearly in the results of the conference. The contributions of the RMC Foundation have been crucial in attending these conferences every year and each member of the RMC team is truly grateful for their support.