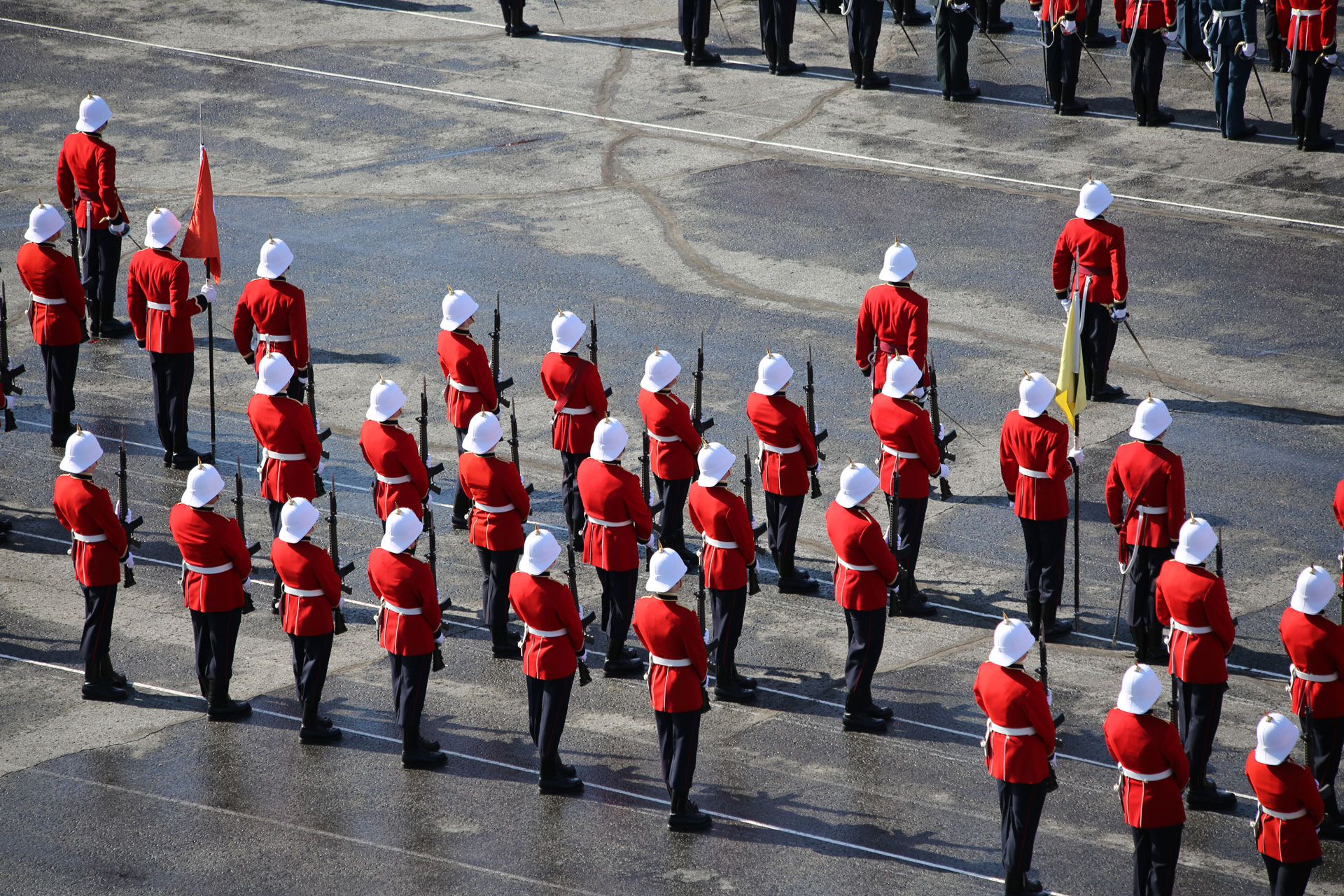 xxxxxxxxx
BLOOD CLINIC AT RMCSJ: A COLOSSAL SUCCESS
By 25601 OCdt Jeremy Appolloni
On January 15th 2010, the Officer Cadets from the Royal Military College (RMC) Saint-Jean hosted a blood donor clinic. Officer Cadet 25601 Jeremy Appolloni originally came up with the idea of having a blood donor clinic and he shared that idea with Officer Cadet 25595 Jeremy Ricketts. They wanted to show the Saint-Jean-sur-Richelieu community that the Cadets from RMC Saint-Jean have a great community spirit and also a strong sense of duty. With this goal in mind, Officer Cadets Appolloni and Ricketts put their plan into action and arranged the blood drive. With the help of Hema-Quebec during preparatory stages, the clinic was very successful. It ran from 9:00 a.m. until 4:00 p.m. The projected donations for this Clinic were 80 and the final tally was 88, exceeding the expected amount. All of the Officer Cadets and staff at RMC Saint-Jean who donated have made the first blood clinic a huge success. The success of this event is attributable to the officer cadets, the staff, and Hema-Quebec.
(Caption of photo) Officer cadet 25701 Brandon Pinkney is proudly giving his blood during the blood clinic organized at the Royal Military College Saint-Jean, on January 15th. L'Élève-officier 25701 Brandon Pinkney est fier de donner son sang lors de la Clinique de sang organisée au Collège militaire royal de Saint-Jean, le 15 janvier dernier. Photo: Élof 25595 Jeremy Ricketts
CLINIQUE DE SANG AU CMRSJ: UN FRANC SUCCÈS.
Par 25601 Élof Jeremy Appolloni
Le 15 janvier dernier, les élèves-officiers du Collège Militaire Royal (CMR) de Saint-Jean ont organisé une clinique de sang. L'Élève-officier 25601 Jeremy Appollonia a eu l'idée d'organiser une clinique de sang et il a partagé cette idée avec l'Élève-officier 25595 Jeremy Ricketts. Ils voulaient montrer à la communauté de Saint-Jean-sur-Richelieu que les élèves-officiers du CMR Saint-Jean ont un bon esprit de communauté ainsi qu'un fort sens du devoir envers celle-ci. Avec ce but en tête, les Élèves-officiers Appolloni et Ricketts ont mis sur pied leur plan d'action et ont organisé la clinique de sang. À l'aide de Héma-Québec`durant les phases préparatoires, la clinique de sang a été couronnée de succès. La clinique a débuté à 9 h et s'est terminée à 16 h. Les projections pour cette clinique étaient de 80 dons et le bilan total a été de 88 dons, dépassant le nombre de dons prévus. Tous les élèves-officiers et membres du personnel du CMR Saint-Jean ayant donné du sang ont contribué à la bonne réussite de la clinique. Le succès de cet événement est attribuable aux élèves-officiers du Collège, au personnel et à Héma-Québec.
x

x

__________________________________
Major Ferland reçoit une mention élogieuse du Major-général Semianiw
x
– un article du Capitaine Eric Le Marec
Le 21 janvier dernier, le Major Daniel Ferland, Commandant de la division du soutien aux opérations, a reçu une mention élogieuse du Commandant du Commandement du personnel militaire, le Major-général Semianiw.
Cette distinction a été décernée au Major Ferland en reconnaissance de sa contribution remarquable à la réouverture du Collège militaire royal de Saint-Jean. « Homme d'équipe exceptionnel, son expertise en planification et son sens de l'organisation hors du commun lui ont permis de dresser les plans de multiples projets novateurs et d'orchestrer leur réalisation avec brio, écrit le Major-général Semianiw. En un an seulement, son leadership éclairé et son dévouement sans borne ont été déterminants pour redonner au Collège militaire royal de Saint-Jean son visage et son aura d'antan et pour en faire un site où il fait bon étudier, enseigner et vivre. »
Cette présentation, faite par le Major-général Gosselin qui était de passage au Collège à l'occasion d'une réunion du Conseil des gouverneurs, a pris le major Ferland au dépourvu. « Je ne m'attendais pas du tout à cela, a affirmé le Major Ferland, manifestement surpris. Certainement que ça fait plaisir, mais j'ai une excellente équipe qui me permet de bien servir le Collège et de réaliser de belles choses. »
Le Major Daniel Ferland, originaire de Sainte-Julie, travaille au Collège militaire royal de Saint-Jean depuis sa réouverture en janvier 2008.