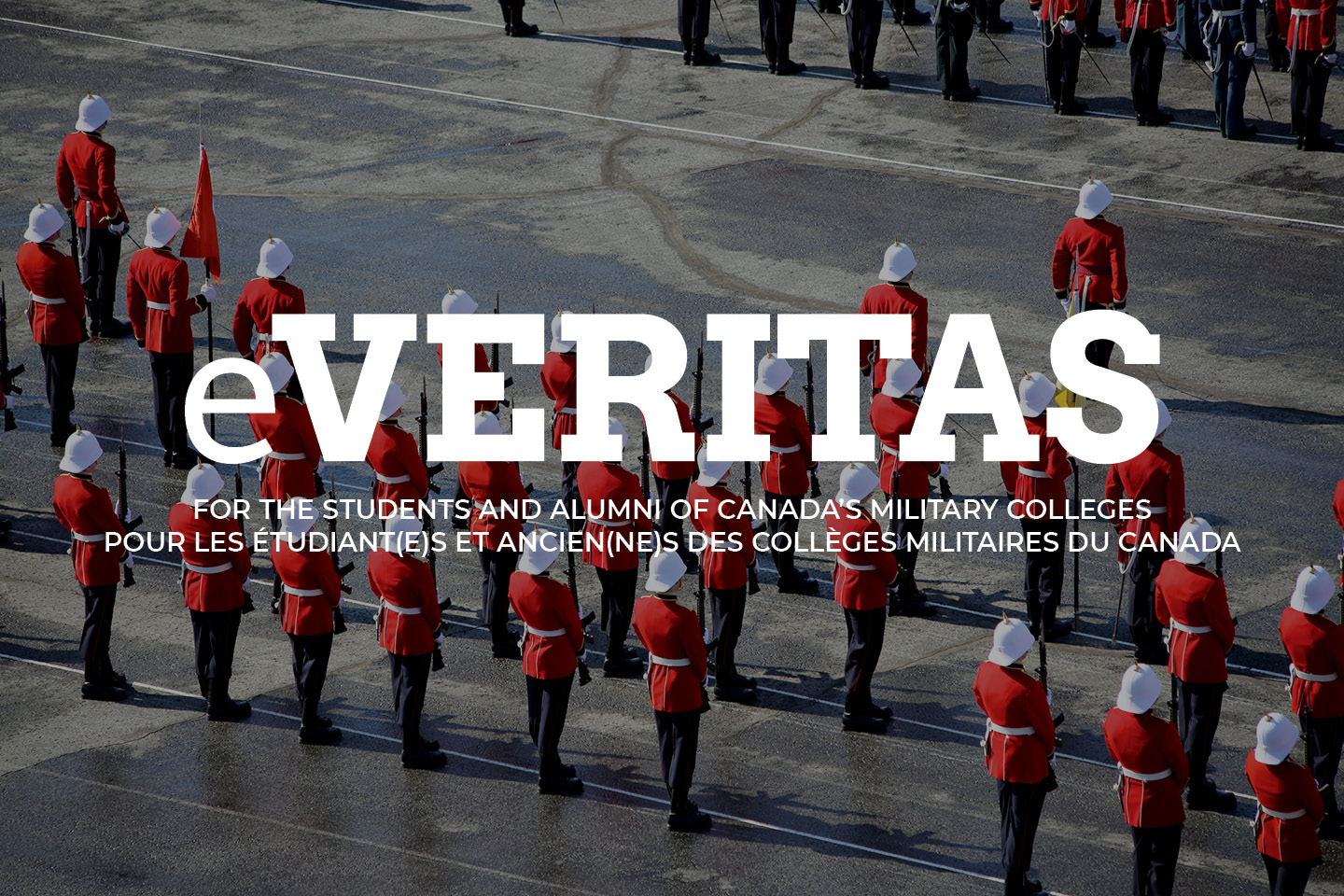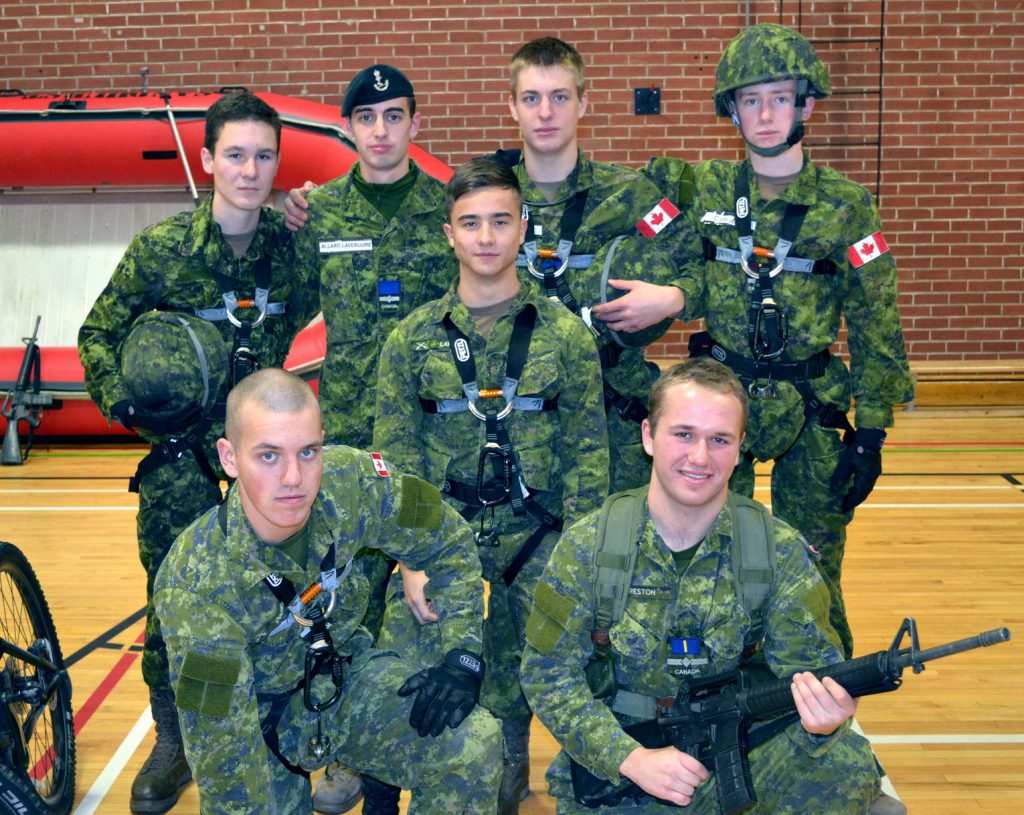 ***
5 RMC Saint-Jean cadets attend Vimy Award 25th Anniversary Gala Dinner
Military College Running Club Marathon
Un autre succès pour le CMR de Saint-Jean
L'activité « PORTES OUVERTES » au CMR Saint-Jean
Parade du jour du Souvenir – Pointe-Claire
MORE

/

plus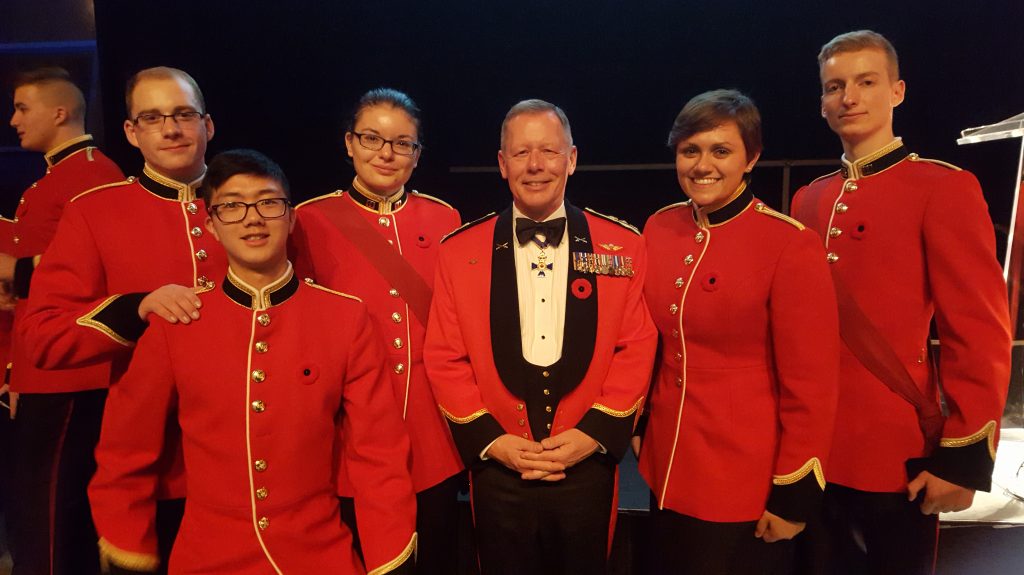 Vimy Dinner
By NCdt Choi
On The 6th of November, 5 Officer Cadets for RMC Saint-Jean were invited to join in the CDA Institute Vimy Award 25th Anniversary Gala Dinner held in the War Museum within Ottawa.
The Officer Cadets left the college around noon, escaping the rain that commenced after they left. Once in Ottawa, not a lot of time was spent admiring the wonderful city but rather preparing for the dinner itself because we were all highly excited to meet the CDS, General Managers of Companies that aid the CAF and the Chief of Justice, Beverly McLachlin. 20 Officer Cadets from RMCC arrived and in total, 25 Officer Cadets were present from both CMRSJ and RMCC. The 25 Officer Cadets represented the 25th anniversary of the dinner.
For the Officer Cadets, this dinner showed them what they could become, giving an idea on what they aspire to be within the organization. The dinner present an aspect of the military that is an once-in-a-lifetime experience that will not be forgotten.
***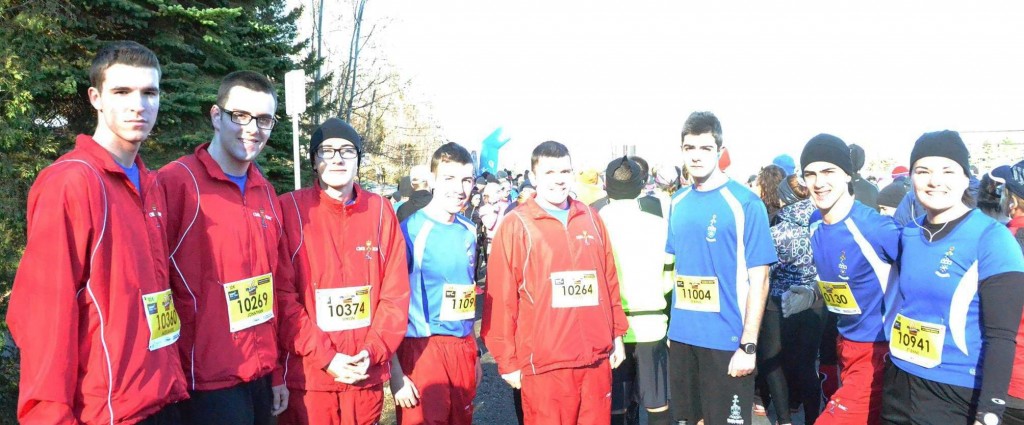 Caption: Members of the running club eager to start the marathon on sunny and cold weather, alongside their team captain (right) Officer Cadet Bouchard Marianne.
Photo credit: Officer Cadet Heavener
Military College Running Club Marathon
– an article by Officer Cadet Lucian Nedelcu
On November 8, 2015, there was an open marathon in the city of Bromont, a city further past Farnham when going from Saint-Jean. This year the very own team of RMC Saint-Jean participated in the marathon. Each racer chooses a distance to run based on their personal goals and abilities and then represents their team in the respective category: one kilometer, five kilometers, ten kilometers, twenty-one kilometers, and thirty kilometres.
The marathon was organized to help the cause of Cystic Fibrosis, doing so by accepting donations on-site and creating awareness for the condition.
Participation in the marathon is a great deal of community involvement for the students, it gives them a chance to show support for a cause, as well as do something they like at the same time. On top of personal desires, the students show presence on behalf the military college, therefore increasing awareness of the military academy in the image of supporting a good cause.
The four pillars of the military academy are: Leadership; Academics; Athletics; and Military. Out of the four pillars which support the Royal Military College, Athletics is well represented by the participation of the school's running club in the marathon in Bromont.
***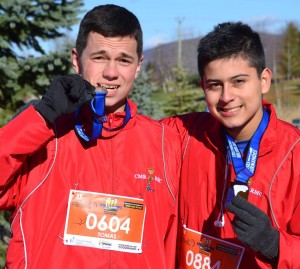 Caption: Officer Cadet Bourassa (left) and Officer Cadet Gonzales (right) are showing off their congratulatory medals after the long run, a nice souvenir in the shape of a full beer cup. The medals are to show off the iconic beer found in Bromont breweries.
Photo credit: Officer Cadet Heavener
***
Un autre succès pour le CMR de Saint-Jean
– article par l'Élof Joseph Maalouf 27354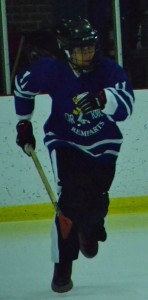 Pour une deuxième année consécutive, un tournoi de ballon sur glace a eu lieu au Collège Militaire Royal de Saint-Jean. Plusieurs équipes du Québec, et même du Collège Militaire Royal du Canada se sont regroupées, la fin de semaine du 7 et du 8 novembre 2015, afin de prendre part à ce tournoi.
Après une fin de semaine chargée de parties, du côté masculin, l'équipe Frost a remporté la finale des U-19 (2-0) et l'équipe Plancher J. Beaudry a gagné la finale des U-17 (2-1).
Du côté féminin, pour la catégorie intermédiaire, l'équipe des Huskies a remporté la finale (3-0) et l'équipe construction A. Jacques a gagné la finale pour les U-19 (1-0).
Cette édition fut un succès évident pour ce weekend chargé, du côté des élève-officiers du collège. Malgré leur défaite, nos Remparts ont aimé leur rencontre avec les autres équipes et cette expérience leur aura permis de s'améliorer pour les affrontements à venir.
« Là où la victoire est impossible, la défaite est novatrice. »
Élof Daphné Servant, 27677
***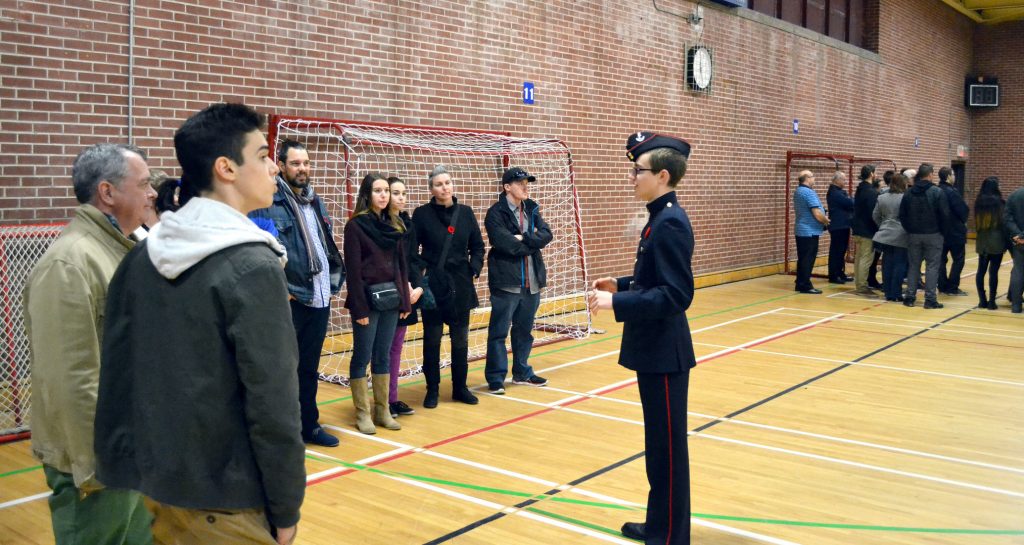 L'activité « PORTES OUVERTES » au CMR Saint-Jean
Par André Durand, OL CMC
Annuellement depuis 2009, pendant le premier week-end de novembre, est conduite dans l'enceinte du Collège militaire royal de Saint-Jean, une activité de type « Portes ouvertes ». Cette dernière permet d'inviter la population en général et les candidats potentiels à découvrir les divers aspects du collège et les programmes qui y sont offerts.
Des visites guidées du site sous la direction d'élèves-officiers, des discussions avec le personnel cadre et professoral et surtout la possibilité d'échanger avec les élèves-officiers du collège étaient à l'horaire. Dans le cadre de l'édition 2015 il était possible, pour les intéressés, de postuler en ligne avec l'aide de recruteurs au programme de Formation des Officiers de la Forces Régulière (PFOR). Plus de 300 jeunes visiteurs ont profités de cette occasion pour postuler.
La visite du pavillon Vanier, mieux connu sous l'acronyme du Complexe Sport Absolu et géré par le groupe Domisa, a permis aux visiteurs de s'informer sur les différents sports offerts au sein du complexe et les activités sportives pratiquées par les élèves-officiers. Les équipes masculines et féminines de ballon sur glace du collège ont d'ailleurs profitées du week-end pour organiser, diriger et jouer au sein d'une compétition amicale réunissant 12 équipes de la province et une équipe du Collège militaire royal du Canada situé à Kingston, Ontario.
Somme toute une activité « Portes ouvertes 2015 » fort populaire qui a réuni près de 1300 visiteurs sous un ciel radieux. Nul doute que l'activité sera répétée l'année prochaine à des dates qui restent encore à être déterminées.
**
Parade du jour du Souvenir – Pointe-Claire
– Article par l'Élof de Montigny
Le 11 novembre, l'escadron Iberville du Collège Militaire Royal de Saint-Jean a participé à une parade du jour du Souvenir au cimetière militaire dans l'arrondissement de Pointe-Claire.
Les Élofs sont rentrés sur parade vers 10h30 pour accueillir l'invité d'honneur; le maire de Beaconsfield. Ce dernier a pris la parole pour honorer les vétérans canadiens. Deux filles des écoles primaires et secondaires avoisinantes ont récité une strophe du poème du Lieutenant-Colonel John Mccrae In Flanders Fields. Le Clarion a pris la relève et a entonné «the last post». Un coup d'artillerie fut tiré pour commencer la minute de silence. Un deuxième coup fut tiré à la fin de la minute de silence. L'invité d'honneur quitta les lieux suivi de l'escadron Iberville qui défila en colonne de route sous les applaudissements de la foule présente.
Ce fut une chance pour tous les membres de l'escadron d'honorer ceux qui sont passés avant eux. Tous ont apprécié l'occasion.
Description : On peut voir les Élèves-Officiers de l'escadron Iberville qui font leur minute de silence.