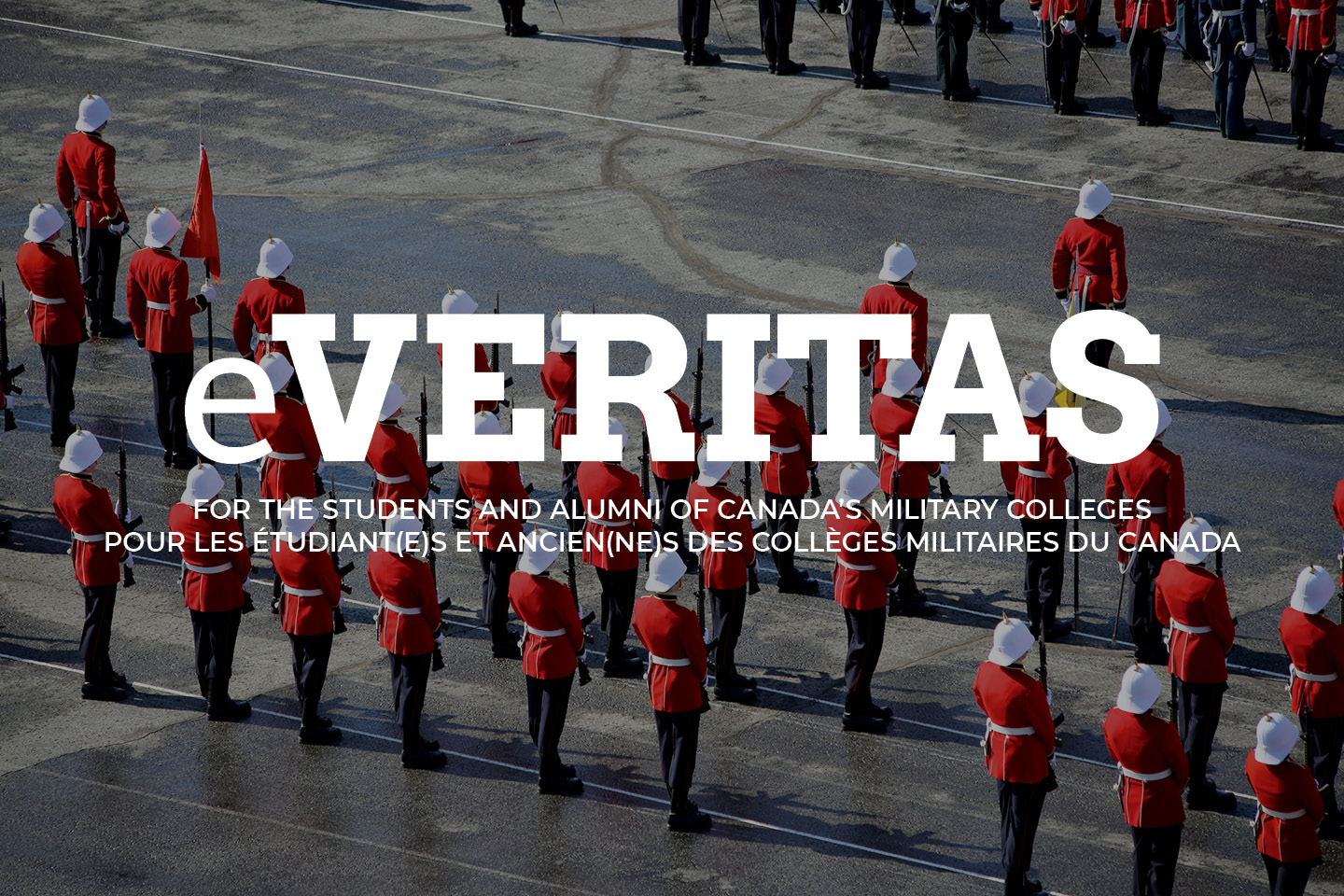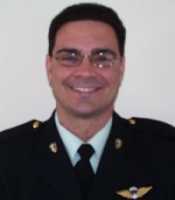 17192 Major Sylvain Leblanc (CMR '90) will take his release from the CF after 23 years of loyal service. Maj Leblanc enrolled on June 25th 1985. Maj Leblanc started his career at Collège militaire royal du Canada in St-Jean, where he completed his degree B Sc (Computer Science). He completed the Basic Parachutist Course while at CMR and was commissioned as a Second-Lieutenant Signal Officer in May 1990.
Following the completion of his classification training at the Canadian Forces School of Communications and Electronics (CFSCE), he was posted to the Special Service Force Headquarters and Signal Squadron (SSF Sigs) in December 1990. While with SSF Sigs he served as Second-in-Command Support Troop, Officer Commanding C Troop and Officer Commanding SSF Tactical Headquarters (AB). Promoted to Lieutenant in May 1991, he joined the Canadian Forces Parachute Team (Sky Hawks) as a Team Member for the 1992 Demonstration Season. Following his return from the Sky Hawks, Lt Leblanc was posted to 2 Service Battalion (2 Svc Bn) as Regimental Signal Officer. Promoted to Captain in May 1993, he also served a year as Second-in-Command Administration Company with 2 Svc Bn.
Moving to Kingston in 1994, he was posted to CFSCE, as a member of the instruction cadre. While at CFSCE he was employed as Army Troop Officer, instructing on officer training for over a year and serving as Adjutant for two years. He was then posted across town with 79 Communication Regiment as Second-in-Command of the Rapid Deployment Squadron. He attended the Canadian Land Forces Staff Course in February 1998. He was posted to the Royal Military College of Canada to undergo Post-Graduate Training in July 1998 and graduated with a M Eng (Software Engineering) in May 2000. He was promoted to Major in 1998.
During the last few years, Sylvain was employed as assistant professor in the Department of Electrical and Computer Engineering, where he is also a PhD candidate. His research is in the domain of computer security, and modeling of user behavior.
Sylvain will take his release from the CF and live in Kingston with his wife Catherine and their two children Ben and Kate. Sylvain has accepted a position as assistant professor in the civilian professorial corps at RMC.
Sylvain, will be honoured during a coffee followed by an informal lunch at the Senior Staff Mess held at the RMC Senior Staff Mess 1100hrs, 8 August 2008. Please, RSVP if you are planning to attend the coffee and lunch. The celebration will then proceed to the Kingston Brewing Company.
RSVP, messages, letters of congratulations and especially stories of an embarrassing nature may be sent Maj J.G.A. Beaulieu by replying to alain.beaulieu@rmc.ca
______________________________________________________
Le major Sylvain Leblanc prendra sa retraite des FC après de 23 années de loyaux services. Le major Leblanc c'est enrôlé le 25 Juin 1985. La carrière du major Leblanc commença au Collège militaire royal du Canada in St-Jean, où il compléta son diplôme B Sc (Sciences informatiques). Il a également suivi le Cours de parachutiste de base alors qu'il était étudiant au CMR St-Jean. Il reçut son brevet d'officier en tant qu'Officier de transmissions en mai 1990.
Après avoir complété son entraînement de classification à l'École de l'électronique et des communications des Forces canadiennes (EECFC), il fut muté au Quartier-général et escadron des transmissions de la Force d'opération spéciale(QGET FOS), à Petawawa, en décembre 1990. Lors de son séjour avec le QGET FOS, il fût employé en tant que Commandant-adjoint de Troupe de soutien, Commandant de Troupe C, et Commandant du Poste de commandement tactique (AP). Après sa promotion à lieutenant, il a servit en tant que Membre d'équipage de l'Équipe de parachutiste des Forces canadiennes (Sky Hawks) pour la saison de 1992. Après son séjour avec les Sky Hawks, il a été muté au 2ième Bataillon des services (2 Bn Svc) en tant qu'Officier des transmissions régimentaire. Étant promus capitaine en 1993, il a également servit en tant que Commandant-adjoint de la Compagnie de service du 2 Bn Svc pour un an.
Le capitaine Leblanc a déménagé à Kingston en 1994, pour revenir avec l'EECFC en tant que membre du cadre d'instruction. Durant son séjour à l'EECFC, il a servit comme Officier de la Troupe armée, œuvrant à la formation d'officier de transmissions pour un an et comme Capitaine-adjudant pour une période de deux ans. Il fût ensuite muté avec le 79ième Régiment des communications de Kingston, où il servit en tant que Commandant-adjoint de l'Escadron de déploiement rapide. Il à également suivit le Cours d'état-major de la Force terrestre en février 1998. Il arriva au Collège militaire royal du Canada en 1998 pour commencer des études supérieures et il obtint un M Eng(Génie du logiciel) en mai 2000. Il reçut une promotion à major en 1998.
Durant les dernières années de sa carrière Sylvain fut employé en tant que professeur adjoint avec le Département de génie électrique et de génie informatique, où ils est également candidat au doctorat. Sa recherche est dans le domaine de la sécurité informatique, et de la modélisation d'utilisateur.
Sylvain prendra sa retraite des FC pour demeurer à Kingston avec son épouse Catherine et leurs deux enfants Ben et Kate. Sylvain a accepter une position de professeur adjoint faisant partie du corps professoral civil au CMR.
Sylvain, sera honoré commançant avec une pause café suivit par un diner informel au Mess du personnel supérieur d'état-major du CMR commançant à 11h00, 8 août 2008. Veuillez, RSVP si vous désirez venir au café et diner. La célébration se dirigera ensuite au Kingston Brewing Company.
RSVP, messages, lettres de félicitations et anecdotes peuvent être envoyés au Maj J.G.A. Beaulieu en répondant à alain.beaulieu@rmc.ca