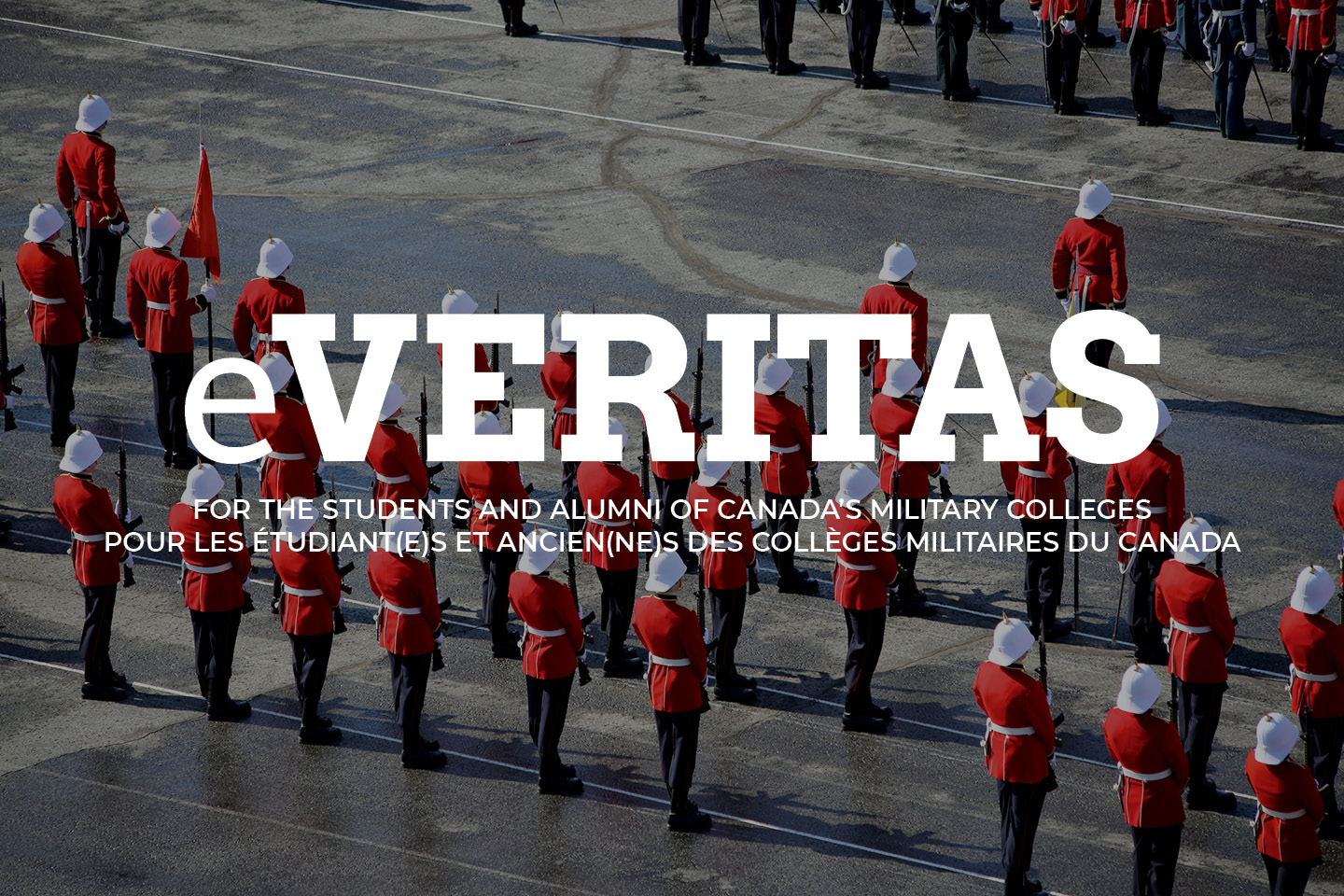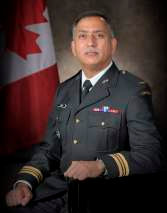 15020  Major Neville Rabadi will retire after 31 years of loyal and dedicated services to both the EME branch and the Canadian Forces. His official retirement date is 31 Dec 2012 but his last day at work was 3 Aug 2012.
Major Rabadi is Persian by descent, however, was born in the city of Nagpur India. He immigrated to Canada with his parents as a toddler and has since called Guelph Ontario his home town. He joined the Canadian Forces in 1981 and earned a Bachelor of Engineering degree (Engineering and Management) from the Royal Military College of Canada.
As a junior Electrical and Mechanical Engineering (EME) Officer, Major Rabadi held several appointments at EME Workshops in Trenton, Kingston, and Gagetown. He also held several posts within training organizations starting with EME officer training at Regimental Company within the Canadian Forces School of Electrical and Mechanical Engineering. Major Rabadi gained some experience working with the Reserve Force when he was appointed as the Adjutant/Operations Officer for 15 Service Battalion (Edmonton). He also was employed within 1 Canadian Division Headquarters during Ex RENDEZ VOUS '92. He later moved to Chilliwack, British Columbia where he advanced to become the School Adjutant for the Canadian Forces Officer Candidate School. While in Chilliwack, Major Rabadi was also attached as the Maintenance Officer for 1 Combat Engineer Regiment. Furthermore, he was privileged to command a squadron at the Royal Military College of Canada for several years.
A career highlight was his year long tour of duty within the Logistics Battalion, United Nations Disengagement Observer Force, in the Golan Heights. Major Rabadi was promoted to his current rank in 2003 while serving with the Joint Support Group Headquarters in Kingston. During that time he led several deployments to Kathmandu Nepal (in the midst of a Maoist uprising) in order to deliver pre-deployment training to contractor employees prior to their departure to work in Afghanistan. Major Rabadi commanded the Sea Port of Embarkation in Croatia as part of the last rotation of Op PALLADIUM (Bosnia-Herzegovina), where his team prepared and loaded two Roll-On-Roll-Off ships with helicopters, vehicles and sea containers.
Major Rabadi gained experience related to domestic operations and the northern region. Early in his career he participated in a Staff Inspection to Canadian Forces Station Alert gaining a good appreciation of its isolation at the top of Ellesmere Island. Later, as an exercise planner, he worked with Canada Command and participated in a reconnaissance of the Mackenzie River watershed all the way up to the Beaufort Sea and Banks Island. He also was attached to Joint Task Force Pacific as a planner and liaison officer for several months in 2007 during a period of high flood waters in the Fraser Valley.
In 2007, a twist of fate diverted Major Rabadi to become the Army Training Authority Business Planner where, for two intense years, he worked on both Level 1 and Level 2 business plans related to Army training. He then held the post of Chief Support for the Canadian Land Force Command and Staff College in the historic Fort Frontenac in Kingston. Major Rabadi currently works in the National Capitol Region as the Integrated Logistics Coordinator within the project office to acquire the Close Combat Vehicle with a complementary In-Service Support Contract.
Along the way, Major Rabadi did make time for a family with his lovely wife Vera of 26 years. His son Yazdan is currently studying at Queen's University, his eldest daughter Yasna is at St. Lawrence College and his youngest daughter Delnaz is almost finished high school.
He is very grateful for the love and support of his parents Roshan and Pervaze, and his in-laws Siloo and Boman. They supported his career even though many postings separated them from their grandkids.
Major Rabadi will shortly start a new career with the Canadian Commercial Corporation as a Senior Project Manager. He is excited by this new opportunity, but will miss the companionship of his colleagues.
A retirement luncheon and presentation took place on July 26, 2012 in Ottawa
 __________________________________
15270 LCol Richard Comtois  AERE will retire from the Canadian Forces in Aug 2012 after more than 31 years of loyal and dedicated service. He joined the CF in 1981 attending both military colleges in St-jean and Kingston and graduated with a bachelor of mechanical engineering in 1986. From 1987 to 1990, he served as an aircraft maintenance and armament officer at CFB Bagotville and 425 tactical fighter squadron supporting both search and rescue helicopter and the cf-188 fighter.
After Bagotville he was posted to 438 tactical helicopter squadron as the squadron aircraft maintenance officer for the ch-136 Kiowa helicopter until 1992. He was then transferred to 204 CFTSD to support cf-18 depot maintenance activities at the bombardier contractor site in Mirabel, Quebec. In 1994, he went back to school to complete a Master of Science degree in explosive ordinance engineering at Cranfield University in Shrivenham, UK. Upon his return to Canada, he was assigned to the director of aerospace and engineering program (fighter and trainer) at NDHQ, Ottawa.
After 1 year as cf-18 technical support officer, he was appointed cf-18 aircraft engineering officer. In July 2000, he was posted to the naval aviation depot in San Diego, California, to work with the US Navy as a liaison engineer for the cf-18 program. In the summer of 2003, he left sunny San Diego to come back to Canada, assigned as the commanding officer of 10 field technical training squadron at 4 Wing Cold Lake. Upon completion of this tour, he was posted to the Canadian Staff College in Toronto to complete the joint command and staff programme where he earned a Masters Degree in military study.
Promoted to LCol in June 2007, he went to 3 wing Bagotville for the second time in his career as commanding officer of the 3rd aircraft maintenance squadron. He returned to Ottawa in 2010 where he is currently the system engineering manager for the medium-heavy lift helicopter project. LCol Comtois is married to Lyne Beausoleil of Montreal, Quebec. They have a son Frederick and a daughter Lily-Rose. He has accepted a position with l3-mas to become the chief program for the cf-18 weapon system support organization embedded within the CF-18 WSM at DGAEPM.
Although he developed a passion for the Chinook helicopter during his time as SEM he is looking forward to getting back to the world of afterburners and spending time with his family on the water piloting his new boat. A depart with dignity luncheon was held for him at the NCR 24 May 2012.
 __________________________________
14450 CDR Robert Hovey Nav eng – project management – DIRECTOR GENERAL MARITIME EQUIPMENT PROGRAM MANAGEMENT MSI will swallow the anchor and retire from the Canadian Forces on 7 Dec 2012,  his last day in uniform was 22 Jun 2012 after 32 plus years of loyal and dedicated service to his country.
Fulfilling an impressive career, CDR Hovey enrolled as a ROTP in 1980. He graduated from RMC in 1984 with a degree in mechanical engineering and spent time at RNEC Manadon (UK) for his marine systems engineering ashore training. After completing his phase VI onboard HMCS Huron he grew tired of sunrises at sea and being lulled to sleep from the rocking motion of the waves. To him, waking up to diesel impregnated air of submarines and falling asleep beside mk37/48 torpedo bunkmates is the only way to sail.
Cdr Hovey was awarded his dolphins onboard HMCS Onondaga in 1988, and in 1990 he completed his head of department tour onboard HMCS Okanagan.
In 1991 he was on exchange at HMS Dolphin (UK). In 1995 he received two masters from university of Michigan, one in industrial and operations engineering, the other in naval architecture and marine engineering.
Other career highlights include his third UK tour of duty at Staff College in 2000, CFNES commandant in 2005 and in 2009 he served in the Privy Council Office. In 2010 he was personally selected by DIRECTOR GENERAL MARITIME EQUIPMENT PROGRAM MANAGEMENT to lead the mepm strategic initiative. Rob and his wife Stella will remain in Ottawa following an extended vacation in South America planned for early 2013. His retirement ceremony took take place 22 Jun 2012.