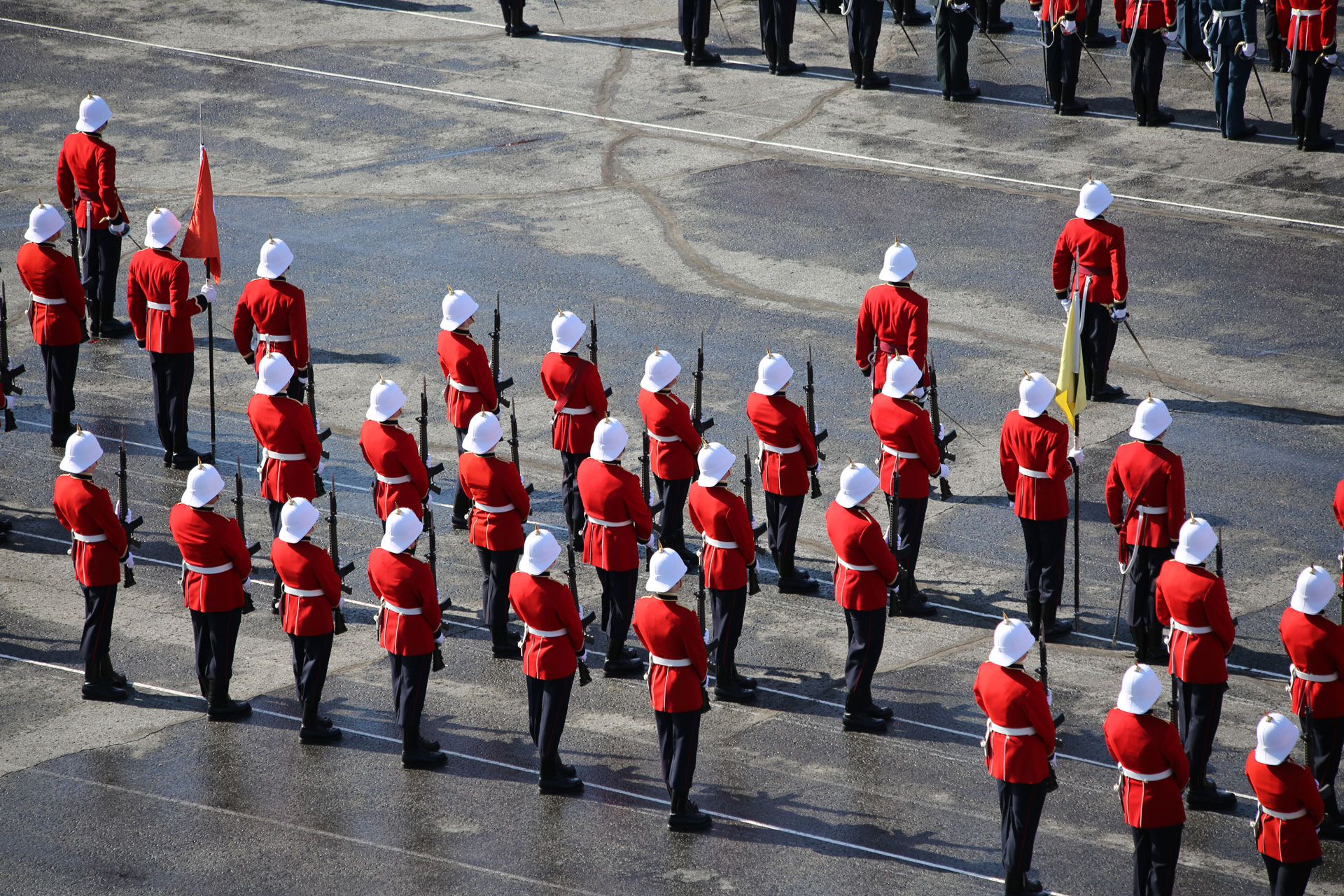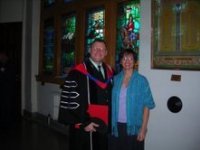 15229 Major Alain Beaulieu took his release from the Canadian Forces on October 15th 2009 after more than 28 years of loyal service. Alain's distinguished career started when he joined the CF from Sherbrooke, Québec and entered at the Collège Militaire Royal de St-Jean in 1981. He later graduated from the Royal Military College in Kingston in 1986 with a degree in Computer Engineering.  In 1992, he obtained a Master's Degree in Computer Engineering from RMC, specializing in hard real-time systems.  He has worked on a wide variety of employment in the Electrical and Mechanical Engineering Branch.
His command assignments include commanding the Maintenance Troop for 119 Air Defence Battery, and the Support Troop for 4 Air Defence Battery in Chatham NB.  Alain also commanded 210 Air Defence Workshop, part of 4 Air Defence Regiment.  In 1997, he was deployed to Haiti as Senior Maintenance Advisor for the Haitian National Police training cadre.
His engineering experience include second in command of the Land Software Engineering center during its creation in 1987-1988.  He was then employed as the artillery systems software engineer, working on the Military Portable Artillery Computer, the Gun Alignment Control System and the Artillery Data System. Alain was employed as Lead Software Engineer for the Low Level Air Defence Project and later as the Configuration Manager for Air Defence Systems. More recently he was employed as the Integrated Logistics Support Maintenance Officer for the new Army Command, Communication and Control systems. Shortly after, he took over the responsibilities of system engineer for the delivery of Army Electronic Warfare Systems.
Alain found his calling early in his career when he volunteered to teach some courses at the Air Defence Artillery School. This love of teaching is what brought Alain to the Electrical and Computer Engineering Department at RMC in 2001. After completing three years of his PhD program, Alain joined the faculty. He completed his PhD on Safety of Interactive Image-Guided Surgery in 2007. Alain will remain in the Kingston area with his wife Carolyn. Alain will continue teaching as a member of the civilian faculty at RMC in the ECE department.
____________________________________________
To all Area Ex-Cadets who may be travelling through Edmonton


You are cordially invited to attend
The Christmas Reception for Officer Cadets
of the Royal Military College of Canada
on Monday, 21 December 2009
from 6:00 PM to 9:30 PM
at the JEFFERSON ARMOURY
11630 – 109 STREET, Edmonton
Hosted by the Edmonton Branch of the
Royal Military Colleges Club of Canada
RSVP: by Friday, 11 December, and sooner is better, to Cheng-Hsin Chang at 780-757-6403 or email: cc30@ualberta.net (email preferred). Please provide the names of members and guests. If you are unable to advise in advance, please come anyway.
Tariff: No cost for RMC cadets and applicants with up to three family members or guests. Members, their guests, and guests in excess of three for cadets and applicants: $60.00 per person.
Refreshments: Appetizers and drinks, and a supper about 7:00 PM.
Dress: Blazer, suit or casual.
Directions: The venue is accessed from 109 Street, off of Princess Elizabeth Ave (across from north side of Kingsway Garden Mall). Phone: 780-996-0244 (if you need help).
Calling All Ex-Cadets: If you are an Edmonton area (northern Alberta) ex-cadet, we want to get to know you and see you come out, contact Cheng-Hsin Chang (Branch President) at cc30@ualberta.net or 780.757.6403.
__________________________________________________________________________