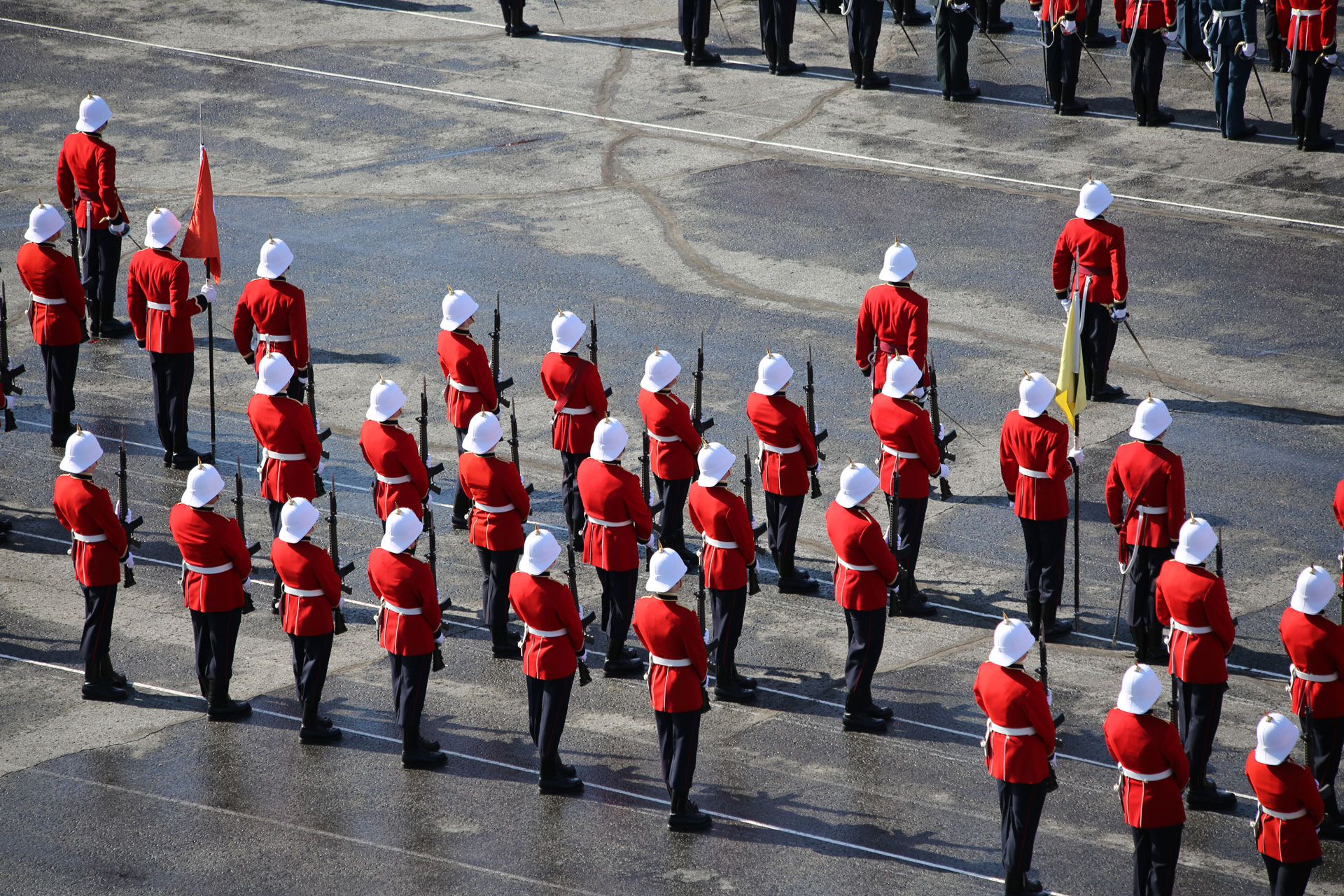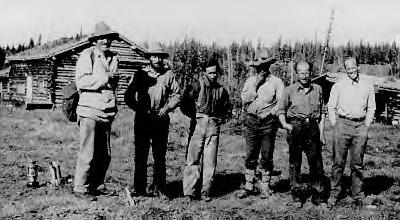 Who Am I?
Researched by E3161 Victoria Edwards (RMC 2003)
In August, 1918, I entered the Royal Military College at Kingston, Ontario, to prepare for higher education. I had graduated from the Royal Military College in 1922 without any career plans
In 1922, I enrolled at McGill University where I earned a masters degree. in mining engineering and geology. After working one summer at Cominco"s Sullivan Mine at Kimberley, B.C., I knew "this wasn"t my kettle of fish". In 1925, I entered the University of Wisconsin where I received a PhD in both mining engineering and geology. After six years as a student assistant, starting in 1924, I was appointed to the staff of the Geological Survey of Canada in the fall of 1929.
In 1930, I was married to my 25-year-old sweetheart, Violet Graigie. We eventually had two sons Hewitt & Charles and two daughters Joan & Nibby. At the outset of the Yukon assignment, the routine was for Violet and I to close up our Ottawa home on Echo Drive each May. I accompanied Violet and our children to her parents home in Nelson, B.C., where we stayed until I returned from the North.

I was chosen to head an exploration in the Yukon in 1931
I was awarded the Massey Medal in 1965 for outstanding work in the field, and description of the geology, and mineral and economic resources of the Yukon Territory.
My natural knack for story telling around the camp fire is reflected in 'Pack Horse Tracks: Recollections of a Geologist's Life in British Columbia and the Yukon, 1924-1954 Geological Survey of Canada, 1979, based on 25 years of my daily journals.
Pack Horse Trails was reproduced by the Yukon Geoscience Forum in 1990.
My 25 field seasons of trampings and traverses by foot, canoe and packhorse in the 30s, 40s and early 50s gained me a reputation as one of the Geological Survey of Canada's most respected scientists who contributed vastly to the geological mapping and understanding of the Yukon
I received the Geological Association of Canada's Astrolabe Award in 1988 in recognition of my lifetime achievements.
The Yukon Government named the highest mountain in the McQuestern Valley (an area I studied for 15 years) in my honour in 1994.
Some of the plants I collected in a hand-made field press and took home to Ottawa to deposit with the National Museum turned out to be very rare. One of the eight previously unknown species I collected north of the Kalzas River was named in my honour.
I always travelled with watercolours, drawing pencils and a camera. Some of my descriptions are illustrated with pen-and-ink sketches and photographs.
The one thing that saddened me most about my job were the lengthy separations from my wife and young children. I composed poems to express my observations to my wife through the mail. I wrote 'Field Seasons in the Yukon' in verse.
I died in 1994.
a) 1440 Mr. Alan Bell (RMC 1918)
b) 1434 Mr. Hugh Samuel Bostock (RMC 1918).
c) 1422 Mr. Lennex MacKenzie (RMC 1918)
d) 1380 Mr. Thomas Molson (RMC 1918)
e) 1409 Mr. John Pangman (RMC 1918)
f) 1405 Mr. Malcolm Richardson (RMC 1918) RM
Answer: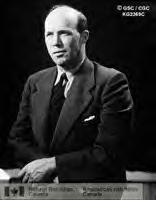 b) 1434 Dr. Hugh Samuel Bostock (RMC 1918). The alpine plant named in my honour is Claytonia Bostockii.
Source: Hugh Bostock: The Revered Grandfather of Yukon Geology by Jan Gaffin
http://north-land.com/ypa/Bostock.pdf.
http://www.nrcan-rncan.gc.ca/com/deptmini/traipion/hughbostock-eng.php