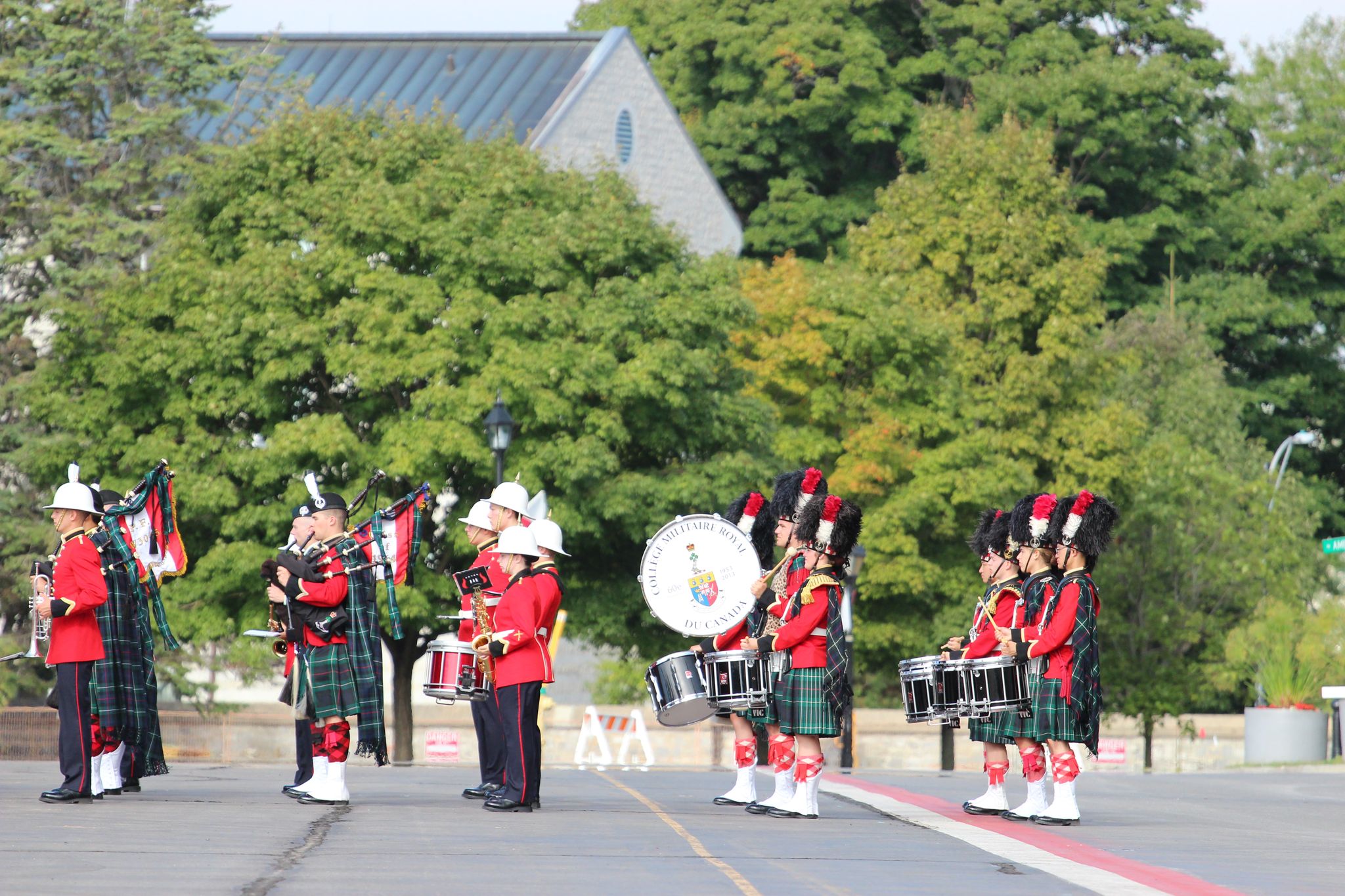 Article submitted by OCdt Xu, DCWBO, 11 Squadron Royal Military College of Canada
Precision 
For the first time in two years, the sound of angelic voices and the majestic hum of bagpipes fill the air once again. We see graceful dancing, experience crisp drum rolls and hear the familiar ring of Precision echoing down the halls. The empty band rooms once again feel the hustle and bustle of cadet life. It's a sign. The band is back at RMC.
We have found new meaning in what used to be taken for granted. We have learned it was never just about the music. It was about setting aside some time every week to dedicate to slow but steady improvement, having a way to give back to the college, and catching up with friends in the whirlwind of academics.
It was never the same at home. But we endured through it, knowing that one day we would be back and that our skills would be needed at the college. And now that day has finally come.
Just words on a page, however, will never do us justice. To learn first-hand how much passion and work we've put into our craft, there is no substitute for attending one of our performances.
Thank you to the Class of 1964 who have continued to support us over the years.  Without your valuable support we wouldn't be where we are today.
Three cheers for the RMC band,
TDV