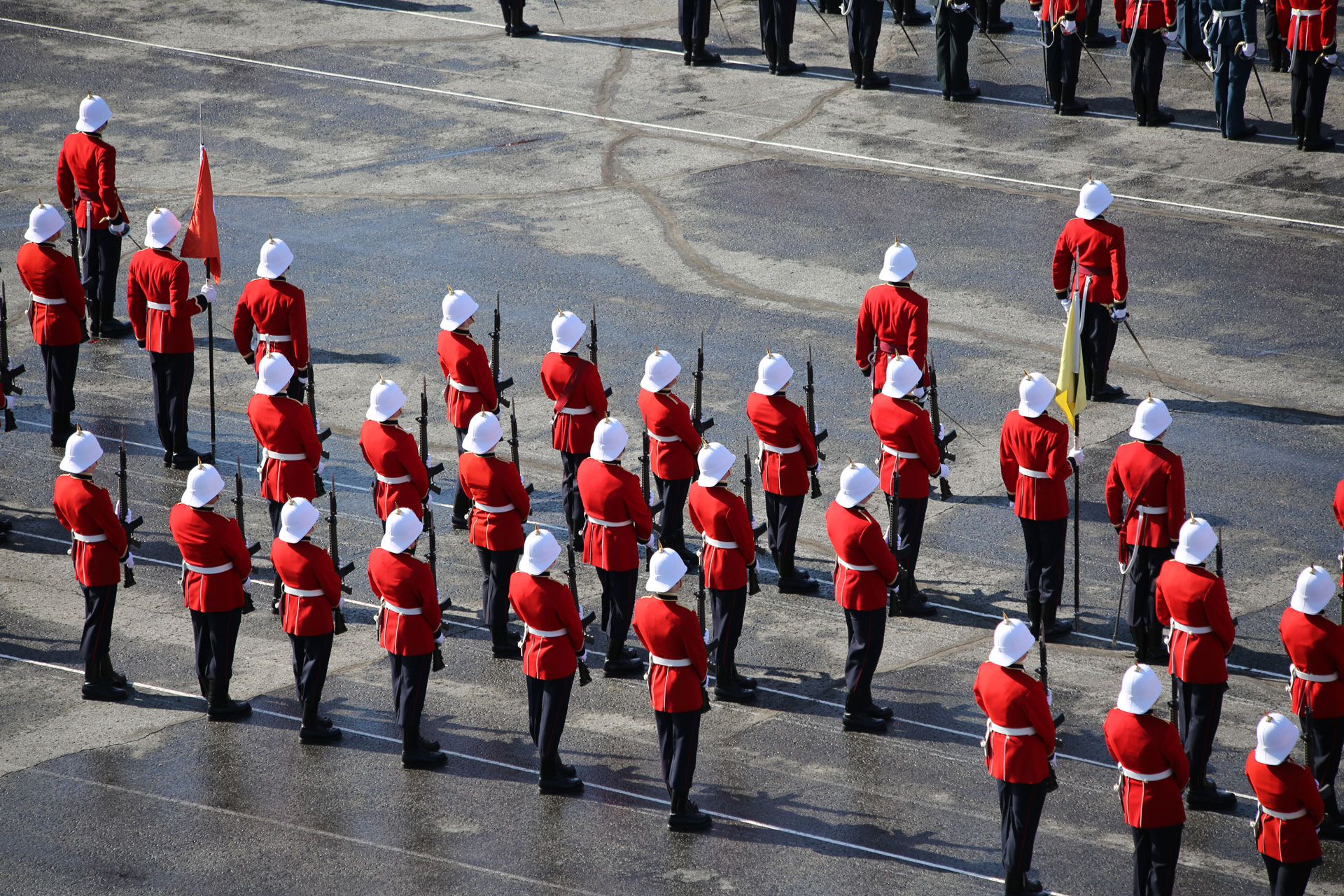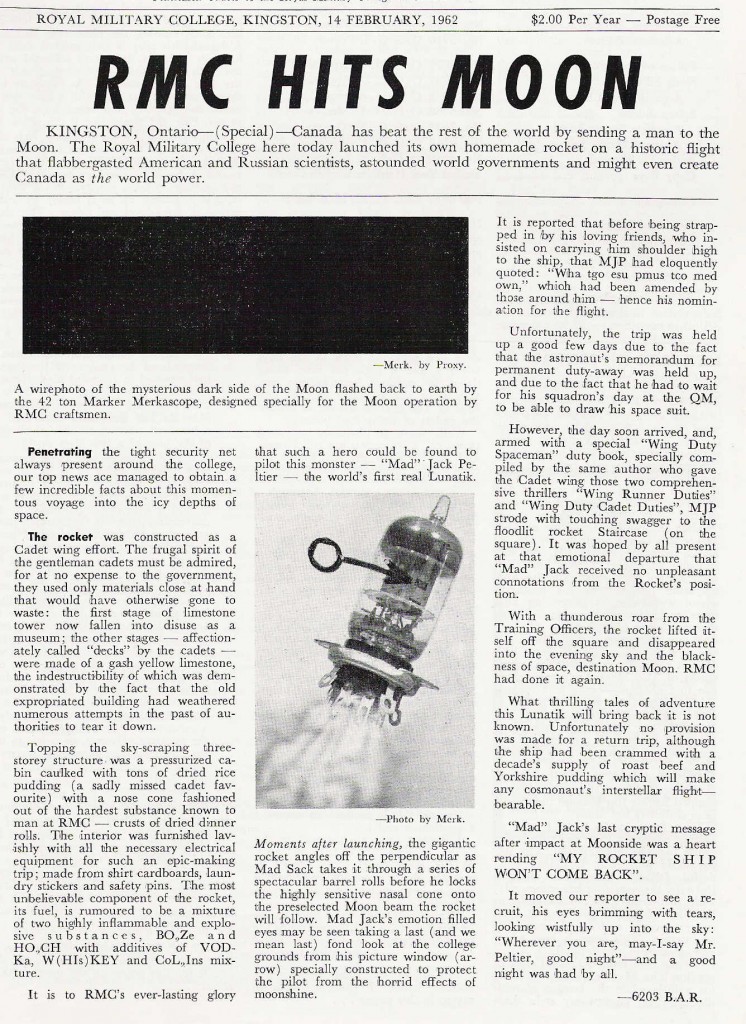 This article has been reprinted from The Marker. It was featured in eVeritas on 25 Jan 06,  but given its present relevance we could not help but reprint it. Below are the author's comments from that edition: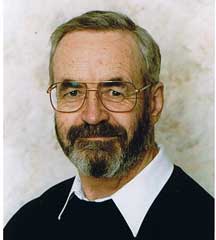 – 6203 Barry A. Read (RMC 1964)
"Bill,
Thank you for your query about my article "RMC Hits Moon" from the 14 Feb 1962 edition of The Marker. I wonder how I could have forgotten having written such deft and insightful sophomoric prose, filled as it is with sardonic irony and perfectly apt topical references to life as an RMC cadet of the era. Yet it does have my number and initials on it. I was then in 2nd year Math and Physics and no doubt we budding young scientists were all atwitter over the first orbit of the Earth in April 1961 by Russian Yuri Gagarin and the sub-orbital rides by Americans Alan Shepard the following month and Gus Grissom's in the July. (Thank you, Lord, for Google.) Perhaps we had heard all about plans for John Glenn's upcoming Mercury 6 launch aboard Friendship 7 which occurred on 20 February and we on The Marker just had to scoop it!
By the way credit should go to photographer 6554 Harold Merklinger (RMC 1965) for his picture of a truly ancient artifact, a pentode electronic valve, standing in for the space rocket."