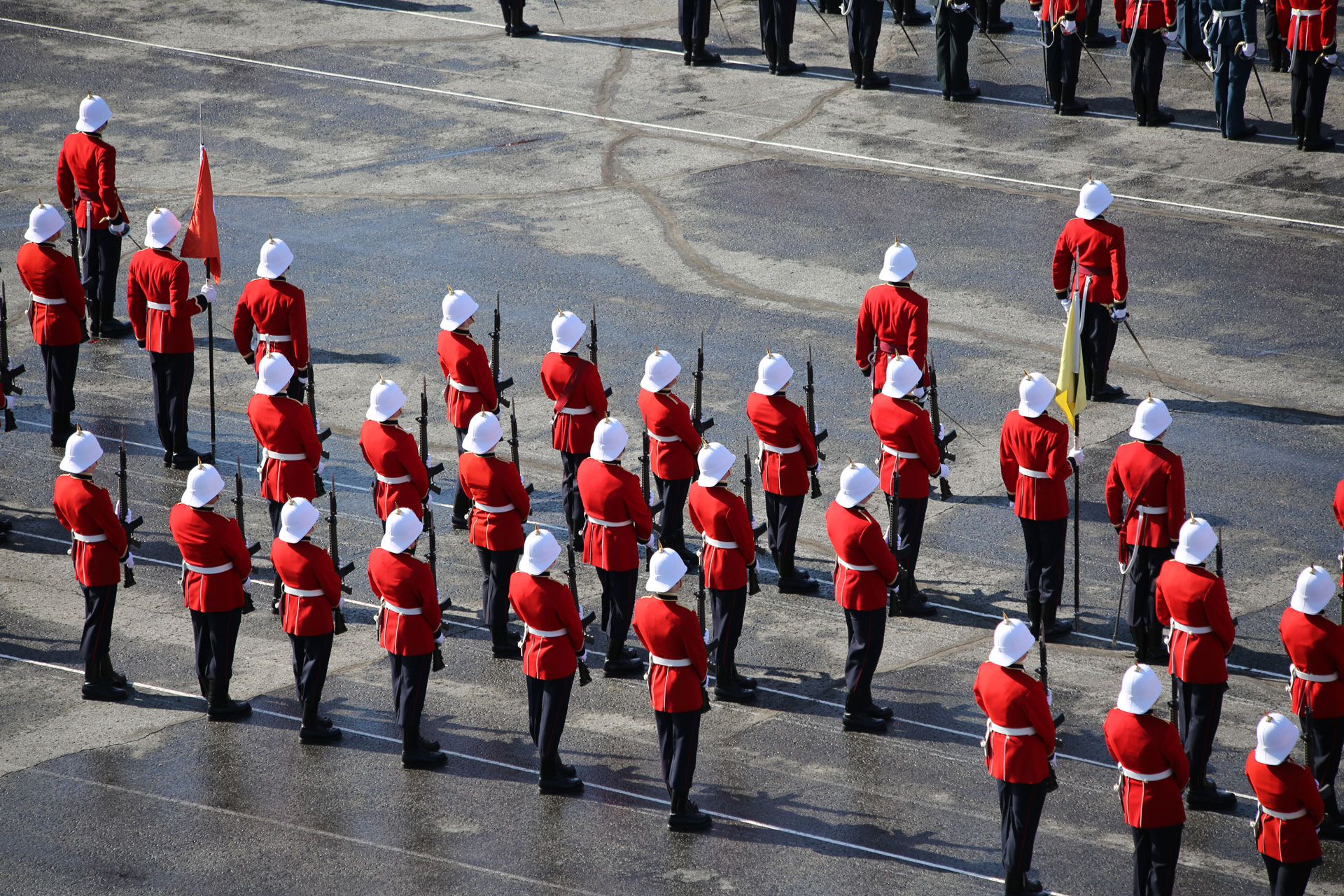 To all Area Ex-Cadets who may be travelling through Edmonton
You are cordially invited to attend – The Christmas Reception for Ex-Cadets and Officer Cadets of the Royal Military College of Canada on Tuesday, 21 December 2010, from 6:30 PM to 10:00 PM at That's Aroma – Italian Kitchen
11010 – 101 STREET (Hys Centre), Edmonton
Hosted by the Edmonton Branch of the Royal Military Colleges Club of Canada
RSVP by Monday, 13 December, and sooner is better, to Cheng-Hsin Chang at 780-757-6403 or email: cc30@ualberta.net (email preferred). Please provide the names of members and guests. If you are unable to advise in advance, please come anyway.
Tariff: No cost for RMC cadets and applicants with up to three family members or guests. Members, their guests, and guests in excess of three for cadets and applicants: $60.00 per person.
Refreshments: 6:30pm for drinks and supper about 7:00 PM.
Dress: Blazer, suit or casual.
Calling All Ex-Cadets: If you are an Edmonton area (northern Alberta) ex-cadet, we want to get to know you and see you come out, contact Cheng-Hsin Chang (Branch President) at cc30@ualberta.net or 780.757.6403.
________________________________
25010 Matthew Buxton has agreed to distribute our invite to the cadet wing, with a focus on "Hamilton" area cadets.
We today got approval from HMCS STAR (in Hamilton) to use their facilities for Dec 20th Meet and Greet.
Our invite will go out soon (Adam McInnis is preparing it), Matthew will get a copy and Bill Oliver will also get a copy.
Thanks very much for asking, I imagine your list will be covered by Matthew's list.
Bob Carr – President Hamilton Branch
________________________________
The Calgary Branch of the RMC Club will host its annual Christmas reception on 17 December 2010 at Mewata Armoury, starting at 1700 in the Officers' Mess. Cadets are encouraged to wear uniforms, but don't have to (unless the order is given at the college). Cadets and their families are invited as guests of the branch, all ex-cadets are asked to bring $10 which will be donated to the Veterans' Food Bank in Calgary.
The bar will be open, and finger food will be served.
Please contact myself (scott.treadwell@macquarie.com) or Tim Toews (timmytoews@gmail.com) with questions or to confirm attendance.
The Branch president will buy a suitable libation for any cadet that travels home and attends the reception on the same day. If the cadet has written an exam on the day of the reception and attends, we will let them drink it.
Cheers,
Scott Treadwell, P.Eng, MBA
Vice-President, Oil and Gas Research
Macquarie Capital Markets Canada
2020, 335-8th Ave SW
Calgary, AB T2P1C9
(O) +1.403.539.8530
(BB) +1.403.389.6293
(F) +1.403.539.4366
________________________________
Hello RMC and RMC St Jean Officer Cadets returning to NS for Christmas,
You are invited to attend a Christmas Meet and Greet reception in the the Warrant Officers' and Sergeants' Mess at the Halifax Armoury on Tuesday, December 28, 2010 from 2 to 4 pm.
You are welcome to bring two guests. If you would like to bring more guests please let me know.
The reception will enable potential ROTP applicants and their parents, our NS Branch members and their spouses/guests, and visiting RMC/RMC St Jean Cadets home for the holidays to meet one another and hear about experiences at the Colleges in Kingston ON and St Jean QC.
We are sponsoring this function to identify and support ROTP applicants in applying to go to RMC/RMC St. Jean for their education and a career in the CF.
Our Branch will fund and organize this function so there will be no cost to attend. There will be a "No Host" Bar, and fruit and vegetable trays and a cheese platter will be available as well I encourage our members to attend to meet the ROTP applicants and their parents and the visiting Cadets. I also request serving members to wear appropriate Service Dress.
Limited parking for about 40 cars is available at the Armoury and there is plenty of on street parking in the vicinity. Entry to the Armoury is on the west side facing onto The Halifax Commons. The Warrant Officers' and Sergeants' Mess is on the upper level and can be accessed on the right hand side of the building once one has entered the Armoury.
For planning purposes please let me know if you plan to attend and indicate the number of persons who will accompany you.
I am looking forward to seeing you in December. Merry Christmas to you and yours. May 2011 bring you prosperity and good health.
TDV!
8120 Bill Gard (Class of 1969)
President NS Branch
RMC Club of Canada
________________________________