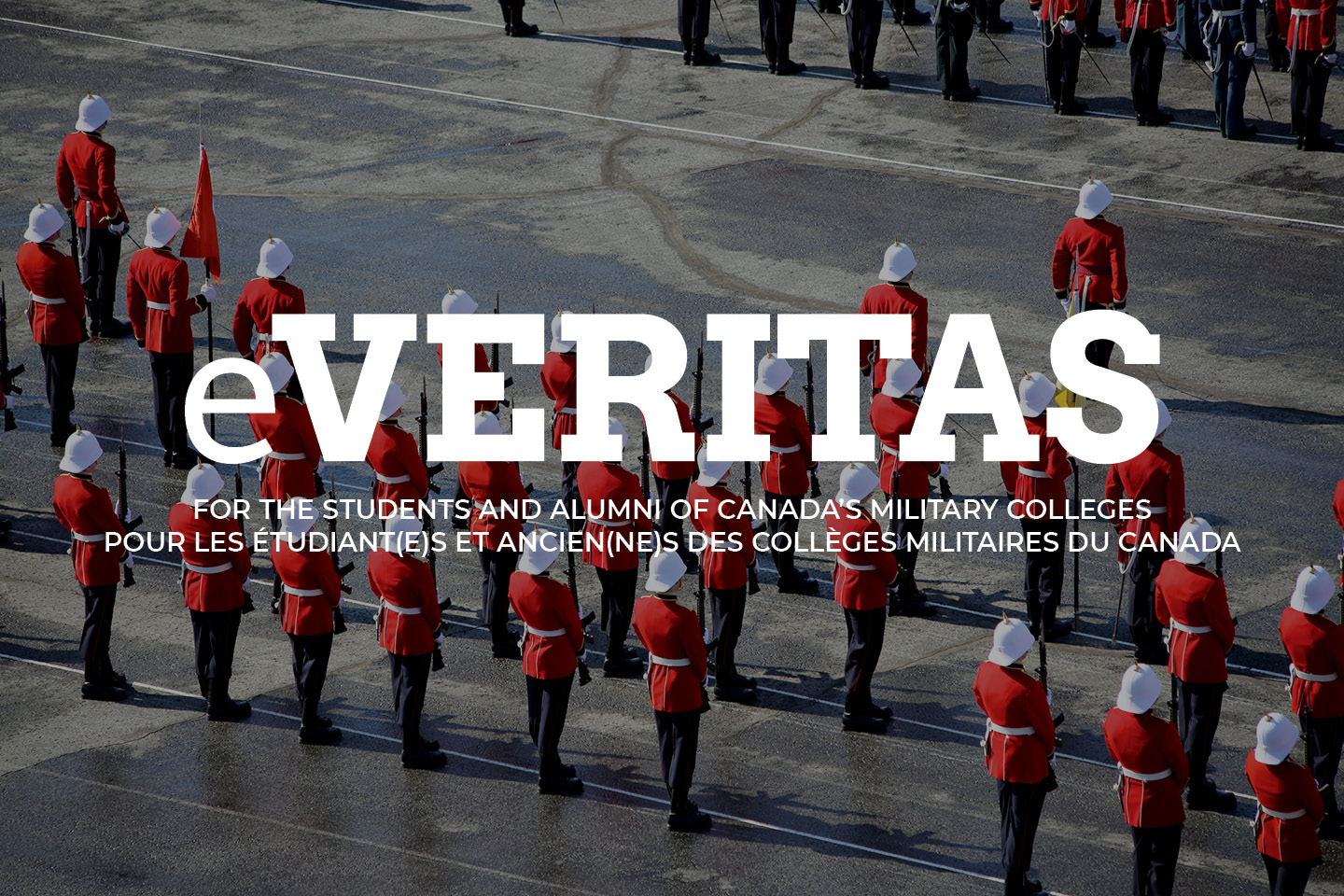 The RMC Club Gift Shop

/

La boutique du Club des CMR

All e-Veritas readers are urged to support the RMC Gift Shop whether you're in Kingston or Online
Nous encourageons tous les lecteurs de e-Veritas à soutenir la boutique du Club des CMR lors de leurs visites à Kingston ou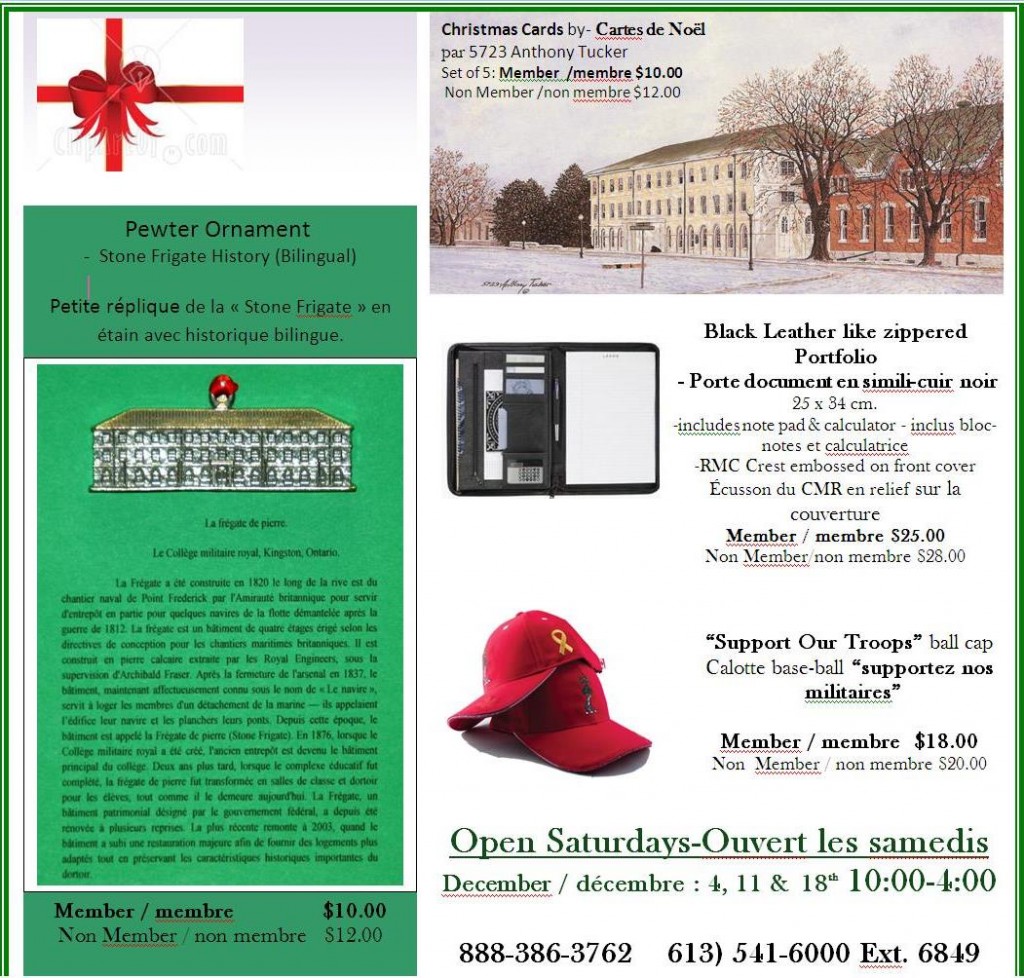 Click, click on poster for better viewing…
_________________________________
Attention: RMC Club Branches from coast to coast – a number of current cadets have been asking us where and when various Branch Christmas events are being held. If your Branch has a function scheduled let us know ASAP svp.

In This Issue 47;
To find an article: copy title into the search bar on the top of the website and press the 'enter' key.
To search for an individual: type their name into the search bar and press the 'enter' key.
Class of 1965 Teaching Excellence Award November 30th – Currie Hall – 7 PM
The Week That Was…;
No 'mystery' in Choosing CWC & Leadership Team;
Experience in the field enhances cadets' experience in the classroom;
Brent Fisher: Little Rest for Professors on Sabbatical;
Cadets Being Cadets;
IMs – I Term Wrap-up;
Varsity;
RMC HOCKEY HISTORY DIGEST;
Ex-Cadets & More in the news;
Where are they now?
Careers | Carrières;
Did You Know? Flashback – Who Am I?
Deaths | Décès