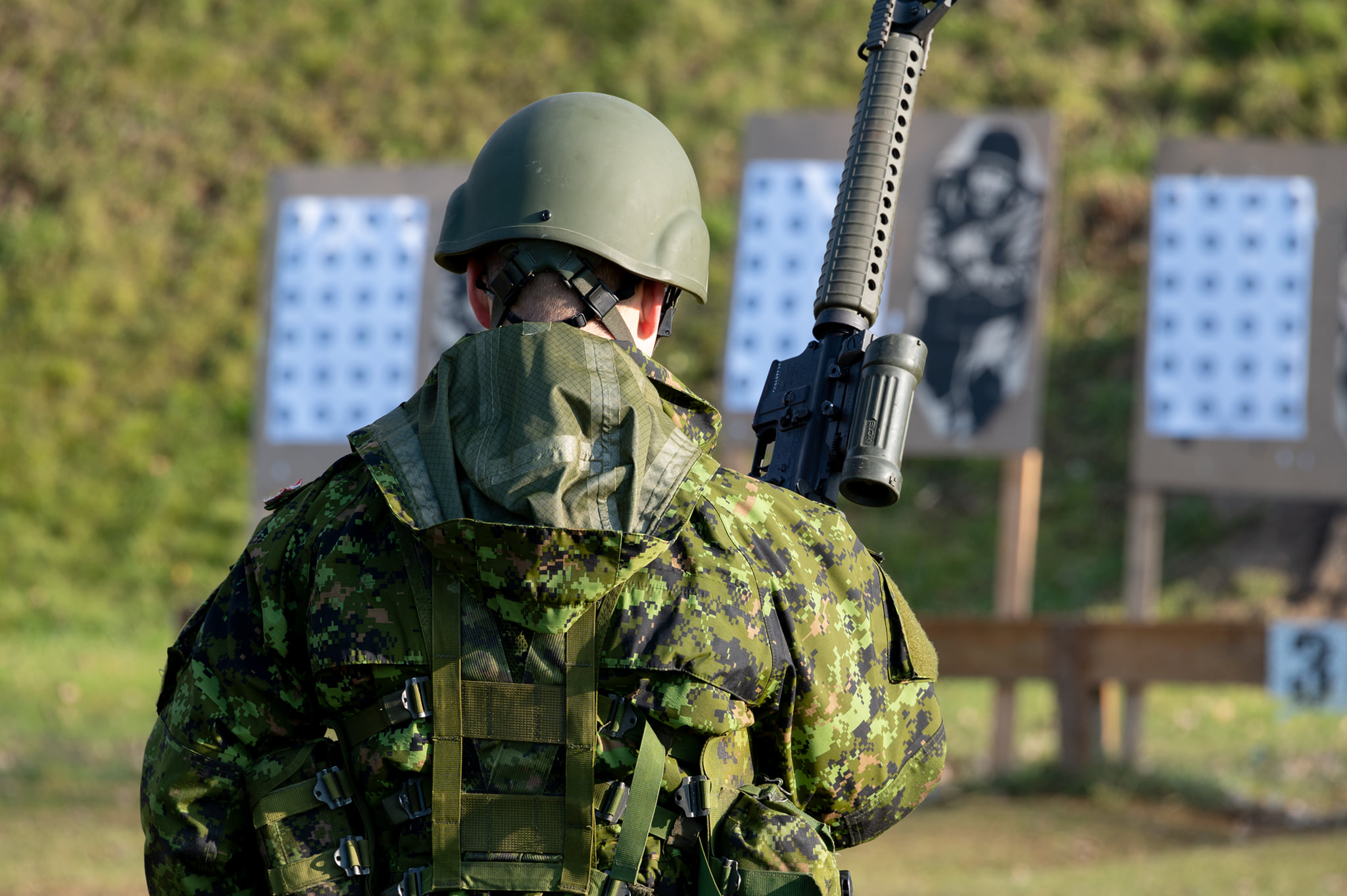 The RMC Combat Weapons Team travelled to Epping, NH on 7 April  2022, as the first international team to be invited to compete in the 2022 Relentless Warrior Championship, hosted by SIG SAUER.
The RMC Combat Weapons Team (CWT) uses small arms training to develop necessary skills for junior officers of the Canadian Armed Forces. Using operationally relevant training methods to develop proficiency with rifles, handguns, and shotguns, the team provides its members with an environment that fosters discipline, critical thinking, and problem solving to form more confident and competent leaders, both in garrison and in combat.
The team uses a combination of range days, dry fire training, and physical fitness training to prepare for its two annual competitions.
A weekly routine for the CWT consists of fitness training on Monday evening, as well as two live range nights from 5pm-9pm on Tuesdays and Thursdays. These range nights are when we work with our coaches to practice the fundamentals of marksmanship, weapon manipulation, and shooting on a competitive range. Selection for the CWT are held annually in April and consist of a one weekend screening process during which your teamwork, coachability, weapons handling, and fitness will be put to the test.  The team is open to all occupations and elements of the Canadian Armed Forces and training is conducted in both official languages. No prior shooting experience is required and all equipment is provided.
The RMC Combat Weapons Team is supported by the Class of 1964