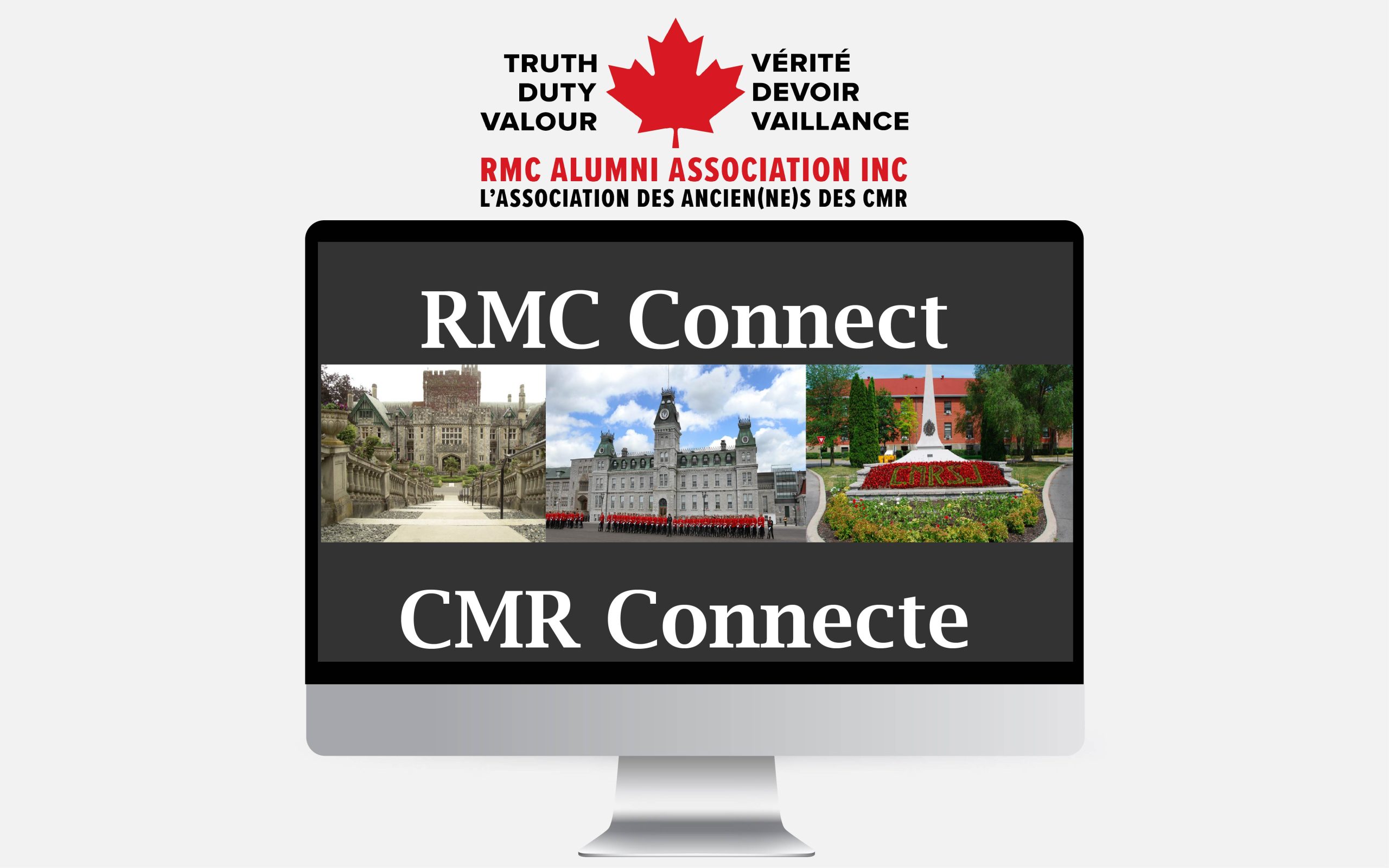 In the past year the RMC Alumni Association has rolled out a new social networking platform and connection point for our Alumni called RMC Connect.
RMC Connect will serve as your one stop shop for all things Alumni related.  You can find and post jobs for other alumni to see, search for events in your area though the Branch feature, connect with classmates from your year of graduation, promote your business in our Business Directory, or connect with other Alumni in a particular interest group you share.
RMC Connect also features a mentoring section that allows you to become a mentor, find a mentor, or create a mentoring relationship with current cadets at the Colleges, or other alumni that are seeking support.
We invite you to connect with us and your fellow Alumni using the following link:  https://rmc-connect-cmr-connecte.com/.  You can sign in using LinkedIn, Google, Facebook, or register with your email.
---
Au cours de la dernière année, l'Association des ancien(ne)s des CMR a lancé son nouveau lieu d'échange : une plateforme de réseautage social nommée CMR Connecte.
CMR Connecte est votre guichet unique pour tout ce qui touche les anciens étudiants. Vous pourrez l'utiliser pour consulter et afficher des offres d'emplois, parcourir les activités organisées par votre division locale, promouvoir votre entreprise dans notre répertoire et communiquer avec vos anciens camarades de classe ou d'autres diplômés qui partagent vos intérêts.
CMR Connecte propose également une section d'encadrement qui vous permet de devenir un mentor, d'en trouver un ou de bâtir une relation de mentorat avec les élèves-officiers actuels des Collèges ou avec d'autres diplômés qui cherchent du soutien.
Nous vous invitons à renouer avec vos confrères et consœurs diplômés en utilisant ce lien : https://rmc-connect-cmr-connecte.com/. Vous pouvez ouvrir une session à partir de LinkedIn, Google ou Facebook, ou encore vous inscrire avec votre adresse électronique.