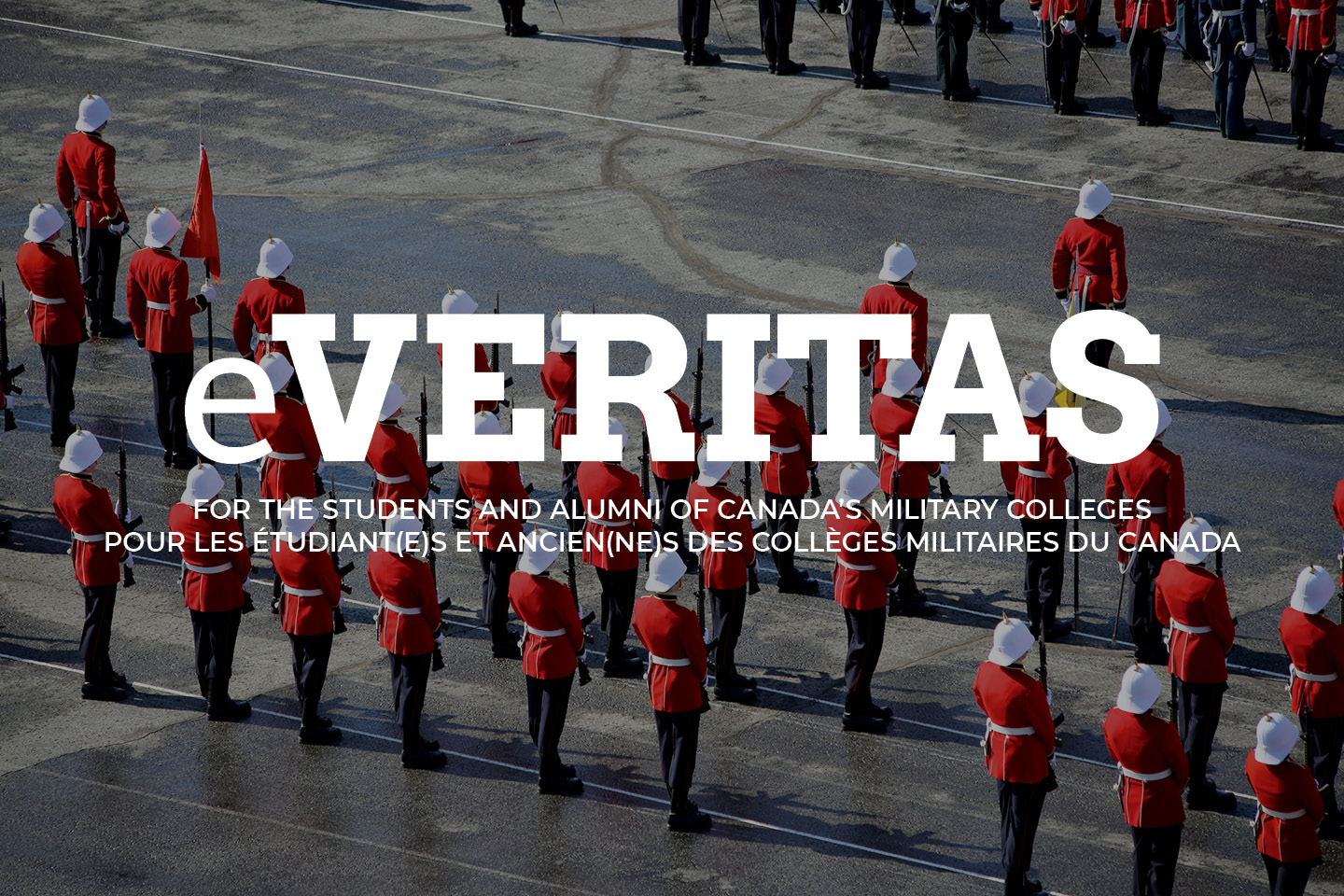 RMC Foundation 18th Annual Legacy Dinner 2015
With Reunion Weekend 2015 now behind us and the College settling in to the Fall Season, I would like to take this time to thank the countless people who made the 18th Annual Legacy Dinner another huge success. First and foremost thank you to 16855 BGen Sean Friday, Commandant RMCC, for allowing us to host this event on College grounds again this year. Secondly, thank you to our Guest of Honour this year Mr. Richard Fadden, National Security Advisor to the Prime Minister.
Thank you to our 2015 Sponsors:
Platinum Sponsor: Canso Investment Counsel Ltd. – 11623 John Carswell
Bronze Sponsor: TD Canada Trust – Mr. Eric Odegard and Ms. Catherine Sigouin
Thank you to our Cadet Sponsors:
MORE…
 2908 Al Pickering (2 Cadets)
4826 Thomas Newburn
6014 Fred Sutherland
6604 Jim Carruthers (11 Naval Cadets)
7761 Mike Johnson
7855 Paul Hession
7943 Bill Lye (7 Cadets)
8075 Robert Sochasky
8360 David Shaw
8492 Bruce Cossar
8599 David Warren
8795 Claude Tassé
10080 Bob Booth
11386 Tony MacDougall
11623 John Carswell (9 Cadets)
11671 Anthony Hunt
11746 Derrick Bouchard
12476 Pierre-Paul Pharand
14970 Colleen Tizzard
15976 Jill Carleton (2 Cadets)
H24263 John Cowan
M0472 Barb Maisonneuve
Chapitre Fort Saint-Jean (2 Cadets)
Corporation du Fort Saint-Jean
Doug Marshall (2 Cadets)
Ottawa Branch RMC Club (6 Cadets)
Toronto Branch RMC Club (3 Cadets)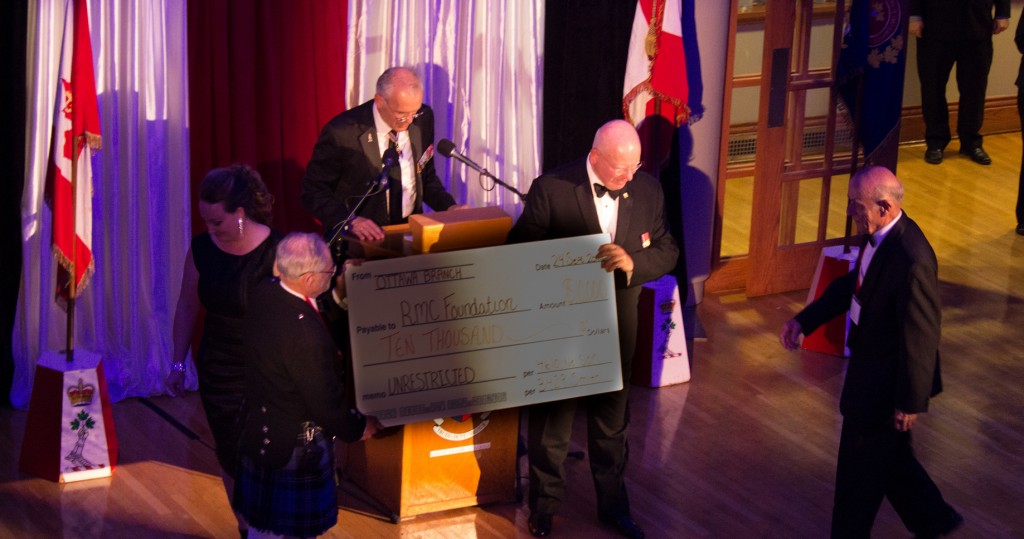 Major Cheque Presentations:
Ottawa Branch – $10,000 to our General Fund
Ottawa Branch Contributions have always been unrestricted providing the most flexibility for the RMC Foundation to provide back to the Colleges.
Class of 1965 – $75,000 to sustain educational excellence at the Colleges by establishing the Class of 65 Centre for Innovation in Teaching and Learning (CITL)
Class of 1970 – $96,000, as their Old Brigade Entry Gift, to establish an Athletics Wall of Distinction. This permanent display honouring former athletes, teams and coaches will inspire serving cadets via visual and text-based references to increase their commitment to sports, health and well-being and more importantly raise their pride for being a member of the RMC family.
Special Thanks:
10966 Michel Maisonneuve, Master of Ceremonies
Kevin Fitzpatrick – Labour Crew
Robin Hillier – Cadet Mess Manager
Ted Huber – Senior Staff Mess
Lori Alves-MacPhail – Cadet Mess
WO Albino – Band Officer
MWO Smith – Pipes and Drums
Michael Davies – Commissionaires
27428 Officer Cadet Blake Simpson – E-Veritas Photographer
Support Staff RMC Foundation:
Rod McDonald – Executive Vice-President
Nancy Marr – Financial Services Officer
Linda Mathieu – Admin Assistant
Ann Bridge – Office Manager
Our Suppliers:
Bustini's Catering – Justin Hazlett (Catering)
Dewmill Outdoor Events – Al and Cindy DeWitt (Linen/ table Supplier)
Q Design – Susan Young (Drapery)
JB Print Solutions – Teresa Bell (Program Printing and Class Boards)
Floating Point Communications – Gabe Boisvert & Clair Kimmett (Program & Creative Design Support)
Limestone Music – Gary Traynor (Audio Visual)
Michael Grills – Shoal Workroom Photography (Photographer)
St. John Ambulance – Darlene Langlois-North (First Aid Responders)
A special thank you must be mentioned for the extraordinary work of the RMC Men's Varsity Rugby Team led by 26733 Benjamin Bennett, Team Captain. The whole team provided support for the initial setup for the evening as well as support during and after the dinner. This event could not have been as successful without these hardworking individuals. Another special mention to NCdt 26669 Anna Childerhose and 26634 Kevin Pathinather, who were instrumental in providing timely and professional support to the RMC Foundation regarding our Sponsored Cadets.
Your continued support is greatly appreciated.
Jennifer Jordan
RMC Foundation
Fundraising Coordinator
 More Legacy Dinner Photos by Blake Simpson – HERE