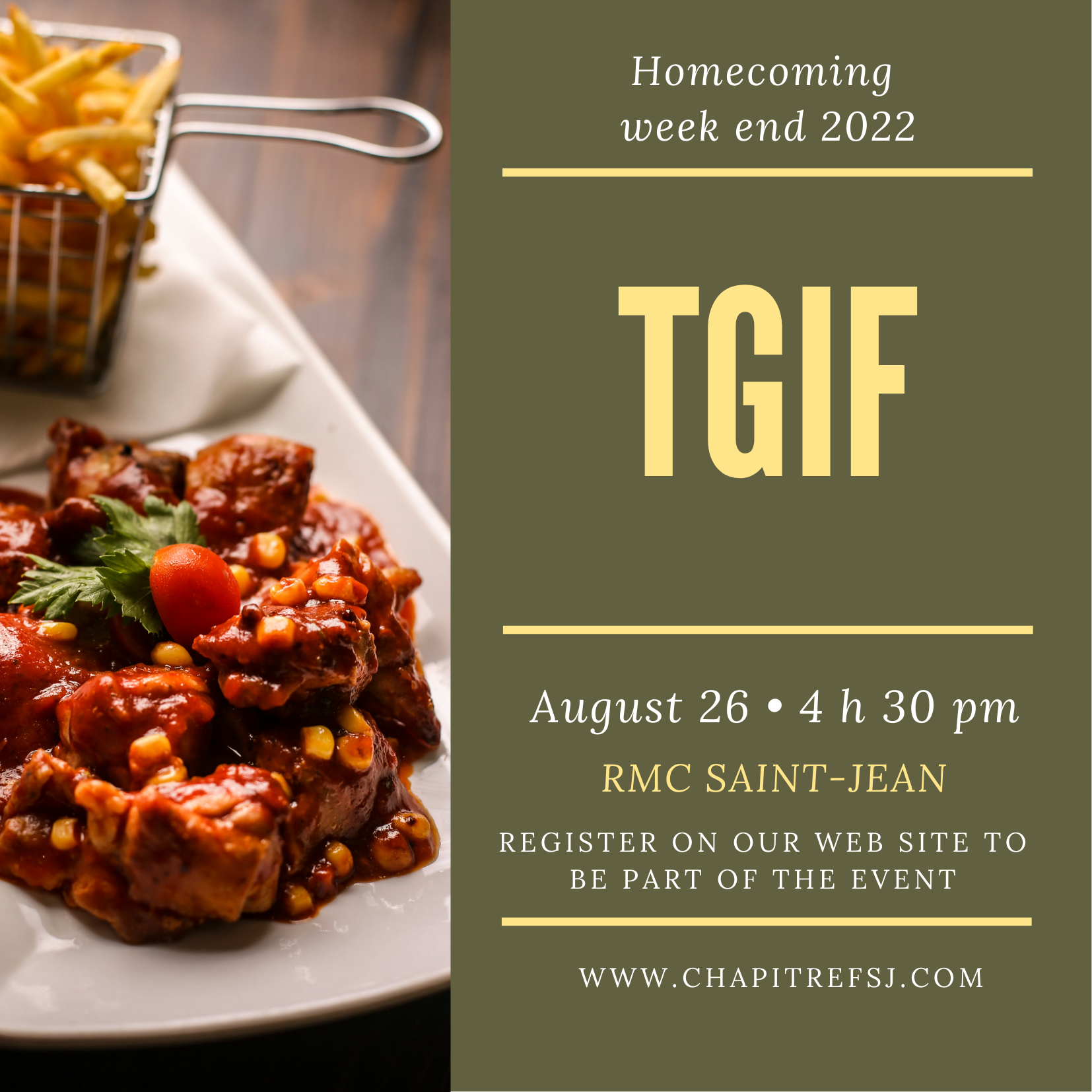 In less than a month, it will be the Homecoming Weekend! This year, 3 classes will join the Old Brigade and it will be a unique event for sure. We will also close the celebrations of the 70th anniversary of the CMR Saint-Jean with special guests and other surprises. We hope that you will join us on what will be a memorable homecoming weekend.
So, have you booked your spot yet? TGIF is on August 26th and  Homecoming Dinner will be held on August 27, 2022.  You can register now on the Fort Saint-Jean Branch's website: https://www.chapitrefsj.com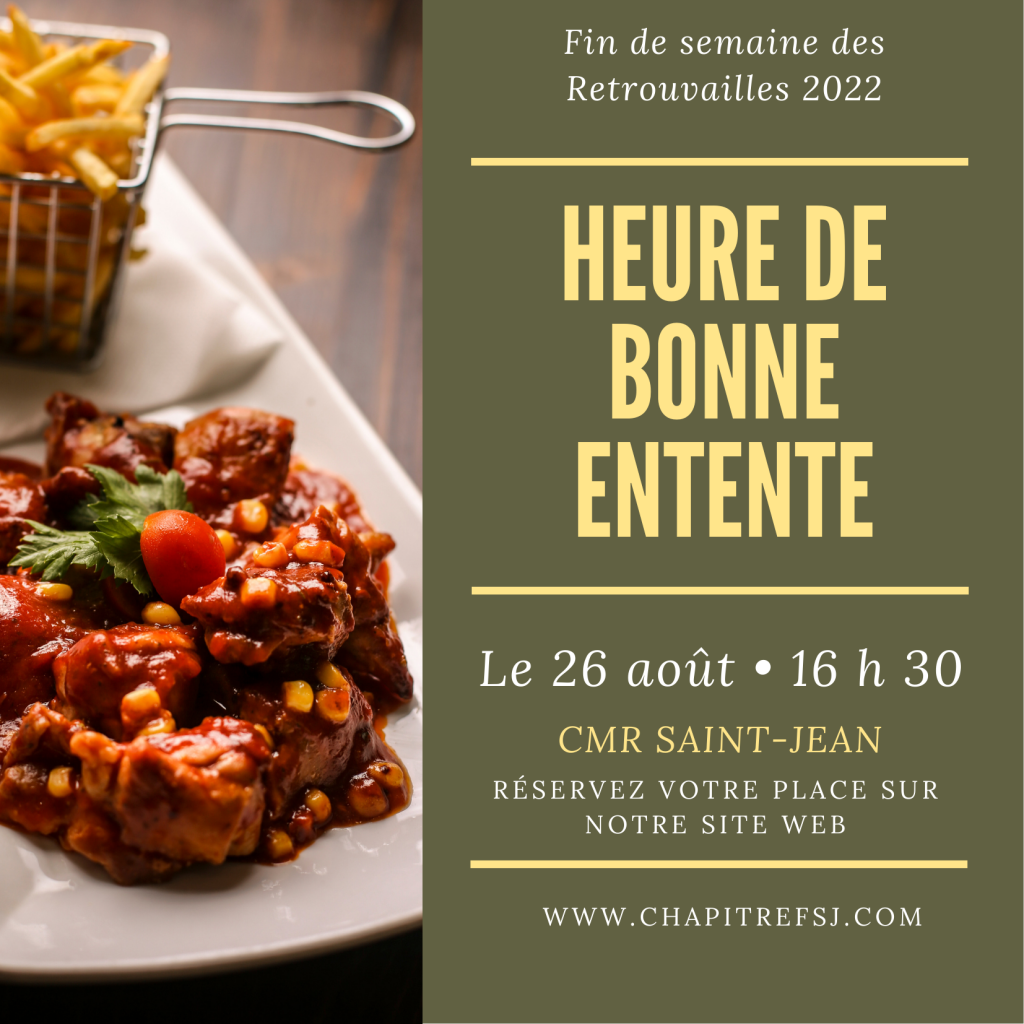 ---
Dans moins d'un mois, ce sera le week-end des Retrouvailles ! Cette année, 3 classes rejoindront la Vieille Brigade et ce sera un événement unique à coup sûr. Nous clôturerons également les célébrations du 70e anniversaire du CMR Saint-Jean avec des invités spéciaux et d'autres surprises. Nous espérons que vous vous joindrez à nous pour ce qui sera un week-end de retrouvailles mémorable.
Alors, avez-vous déjà réservé votre place ? Le TGIF aura lieu le 26 août et le  Souper des retrouvailles aura lieu le 27 août 2022.  Vous pouvez vous inscrire dès maintenant sur le site Web de la succursale du Fort Saint-Jean : https://www.chapitrefsj.com