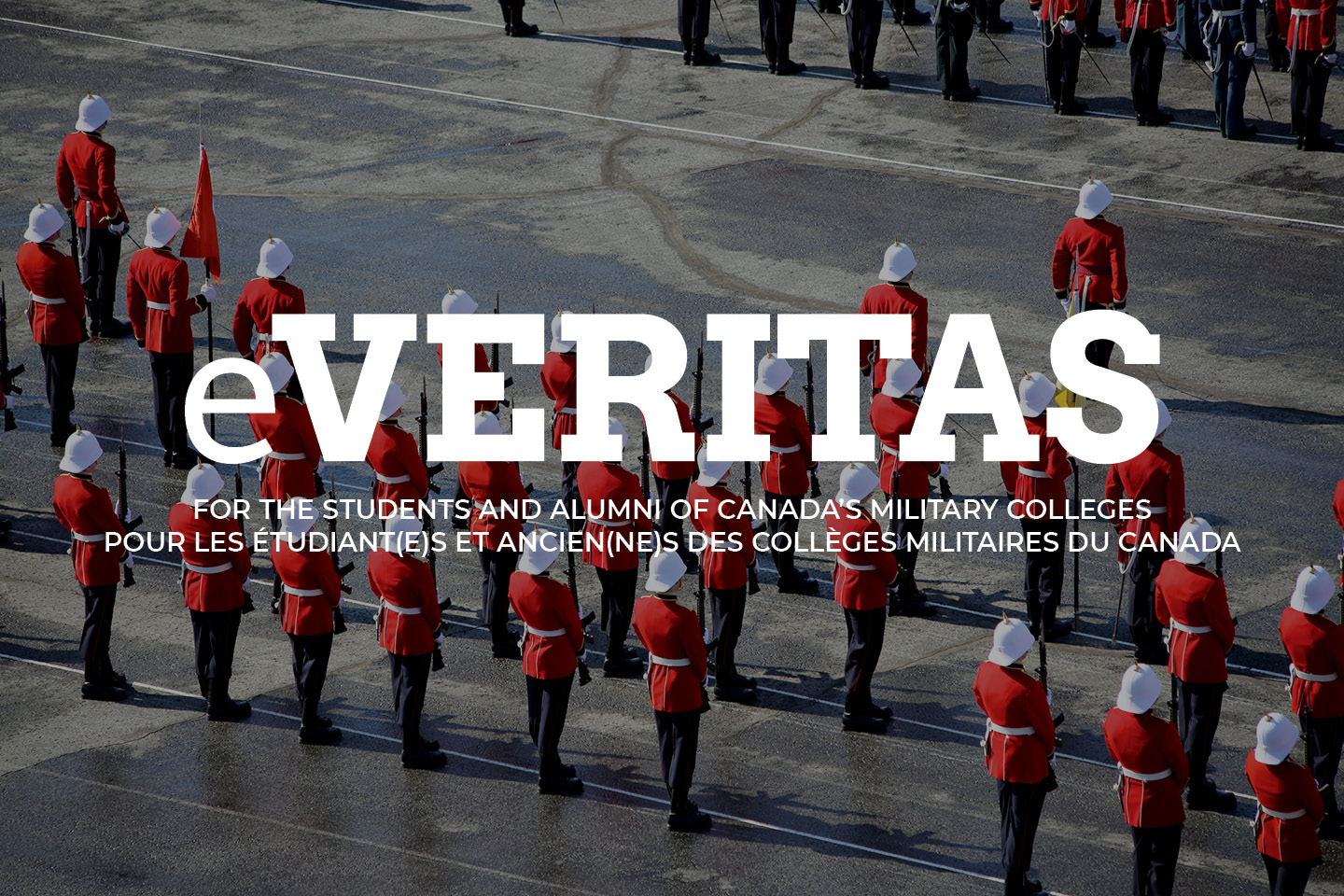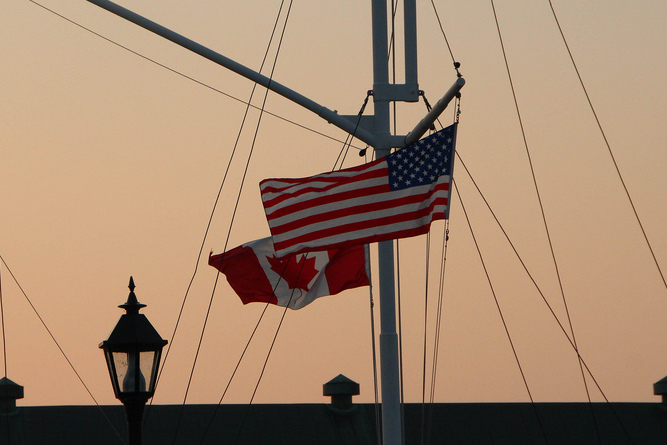 Americans on Exchange Will Remember 9-11 2013
By: Cadet First Class Nolan A Bader, Cadet First Class Joey J F Humphrey, Midshipman First Class Nathalie E Pauwels
Everybody knows exactly what they were doing when they heard about the attacks on the morning of September 11th, 2001. We, as Americans here on exchange for the Fall semester, will also always remember the parade we were fortunate enough to participate in on the morning of September 11th, 2013.
Military schools often spend incredible amounts of time inspiring national pride. We come from the United States Naval and Air Force Academies, where symbols of the USA and the "red white and blue" can be easily seen around every corner of campus. We see so many patriotic symbols and are accustomed to a singular view of patriotism that we often forget how much we depend on our allies for support. On September 11th, 2013, however, we saw our flag alongside the Canadian flag here at RMC, and felt a wave of different emotions.
It evoked feelings of pride in the nation we represent and solemnly reminded us of that fateful day and the actions which transpired as a result. More importantly, it served as a reminder of the true intention behind those attacks. In his address before parliament in Ottawa on 18 May, 1961, President John F. Kennedy stated, "Geography has made us neighbors. History has made us friends. Economics has made us partners. And necessity has made us allies. Those whom nature hath so joined together, let no man put asunder. What unites us is far greater than what divides us." This union became evident this past Wednesday morning, when, gathered together on the parade square, we paid homage to those who made the ultimate sacrifice for our nations' safety.
The weeks after September 11th were an incredible reminder of the unity that exists between the US and Canada. More than 90 countries lost citizens during that horrible morning and Canada is no exception, as it watched 26 of its citizens lose their lives within just hours of the attack. Sometimes, the greatest tragedies unveil hidden truths. The support and respect shown by our allies, especially our neighbors to the North, renewed a previously lost hope in humanity.