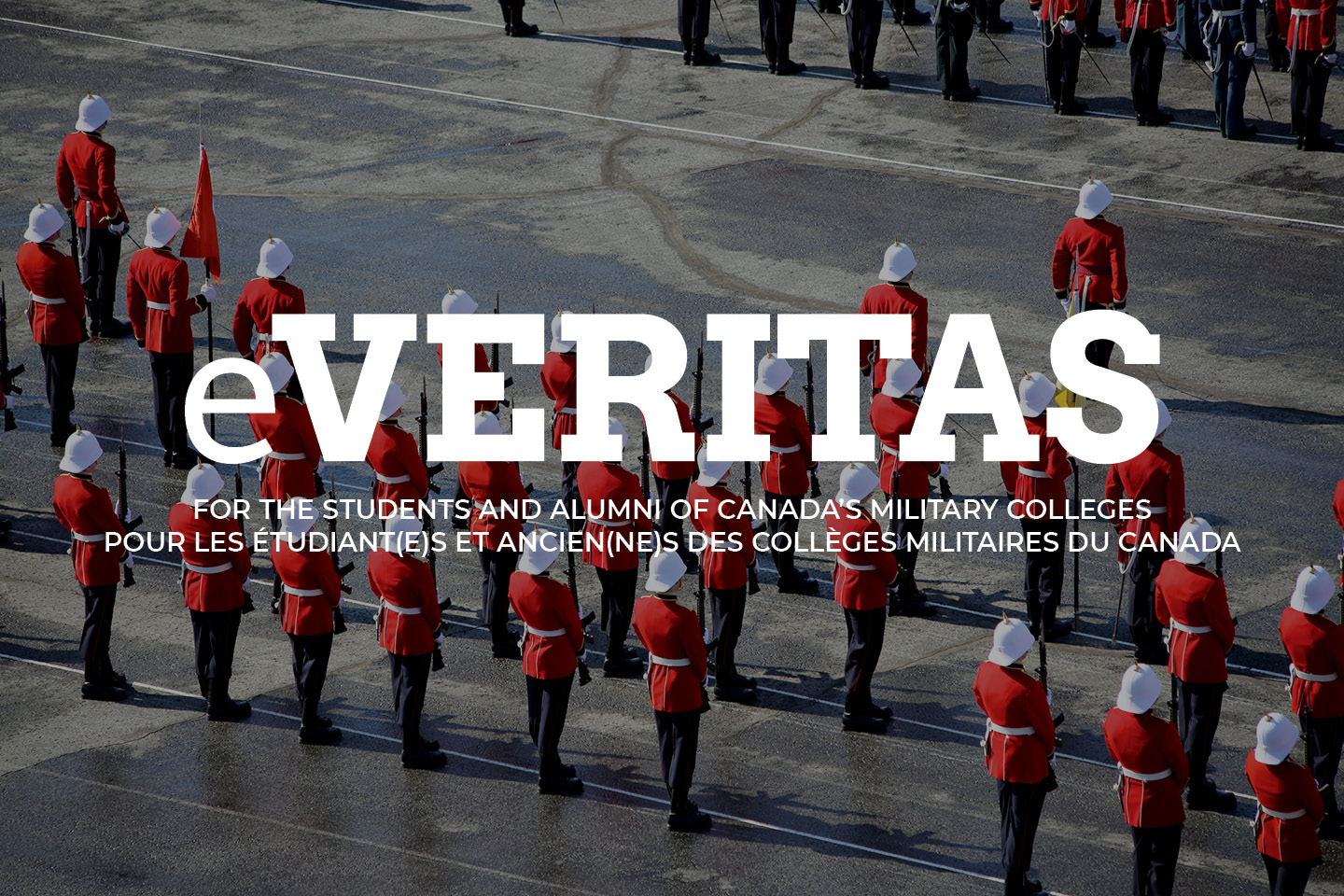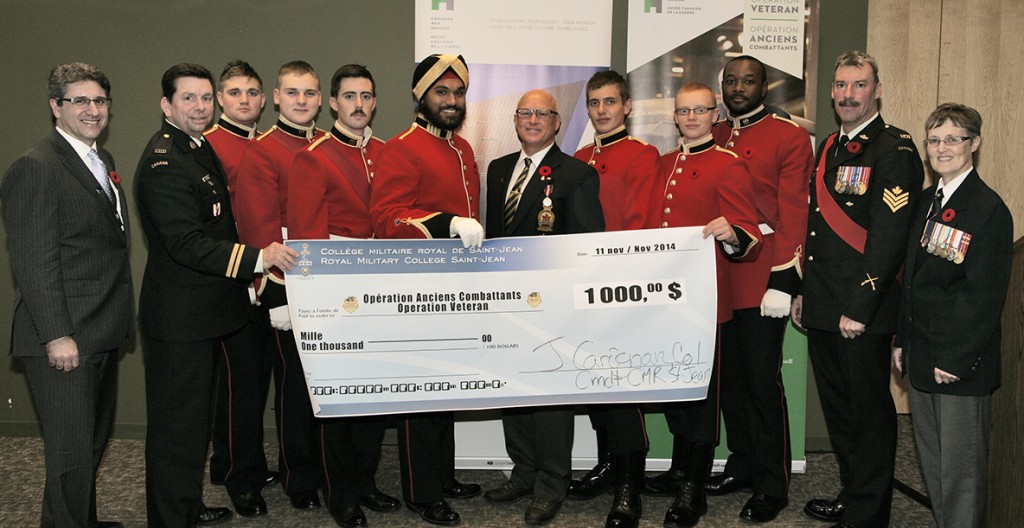 Caption: Representing RMCSJ and presenting a cheque for $1,000: Captain Jean Marc Cousineau the college, Non Public Fund Officer.  The two cadets were – OCdt Genereux from Iberville Sqn, and OCdt Ashworth from Tracy Sqn.
Operation Veteran 2014
Article by OCdt. Sarabjot Anand (IV) – RMCC

Operation Veteran was founded by Dr. Paul Kavanagh in 2009, after his moving encounter with a Second World War veteran who did not have enough money to pay for soup and a coffee at the Canadian War Museum's cafeteria. Paul never forgot the incident and Operation Veteran was born that day. Thanks to Dr. Kavanagh and his family, as well as the whole-hearted support of the Museum and the fundraising efforts of thousands of students and private donors from across Canada, veterans today do not pay for meals at the Canadian War Museum.
Operation Veteran provides complimentary meals to all Canadian military veterans who visit the Canadian War Museum. The program pays tribute to the men and women who have served our nation. Since the creation of Operation Veteran, more than 6,500 veterans have benefited from this program.
Educating young people about Canada's debt to our veterans through better understanding our history is a critical element of Operation Veteran. Every year schools from across Canada that fundraise for Operation Veteran are invited by Dr. Paul Kavanagh to participate in Remembrance Day activities in Ottawa. Highlights of the day are the wreath-laying ceremony at the National War Memorial and a special tour at the War Museum, where students meet and talk with veterans. This year, RMCC and RMCSJ both received an invitation to be part of Operation Veteran. On November 11, representing RMCC were: OCdt. Sarabjot Anand, OCdt. Keith George, OCdt. Francis Gazaille, OCdt. Shane Coote  and OCdt. Alec Harlow (IV) all accompanied by Sgt. Todd Vanderklooster participated in Operation Veteran.
It was an honour being part of such a great cause.
Lest We Forget.