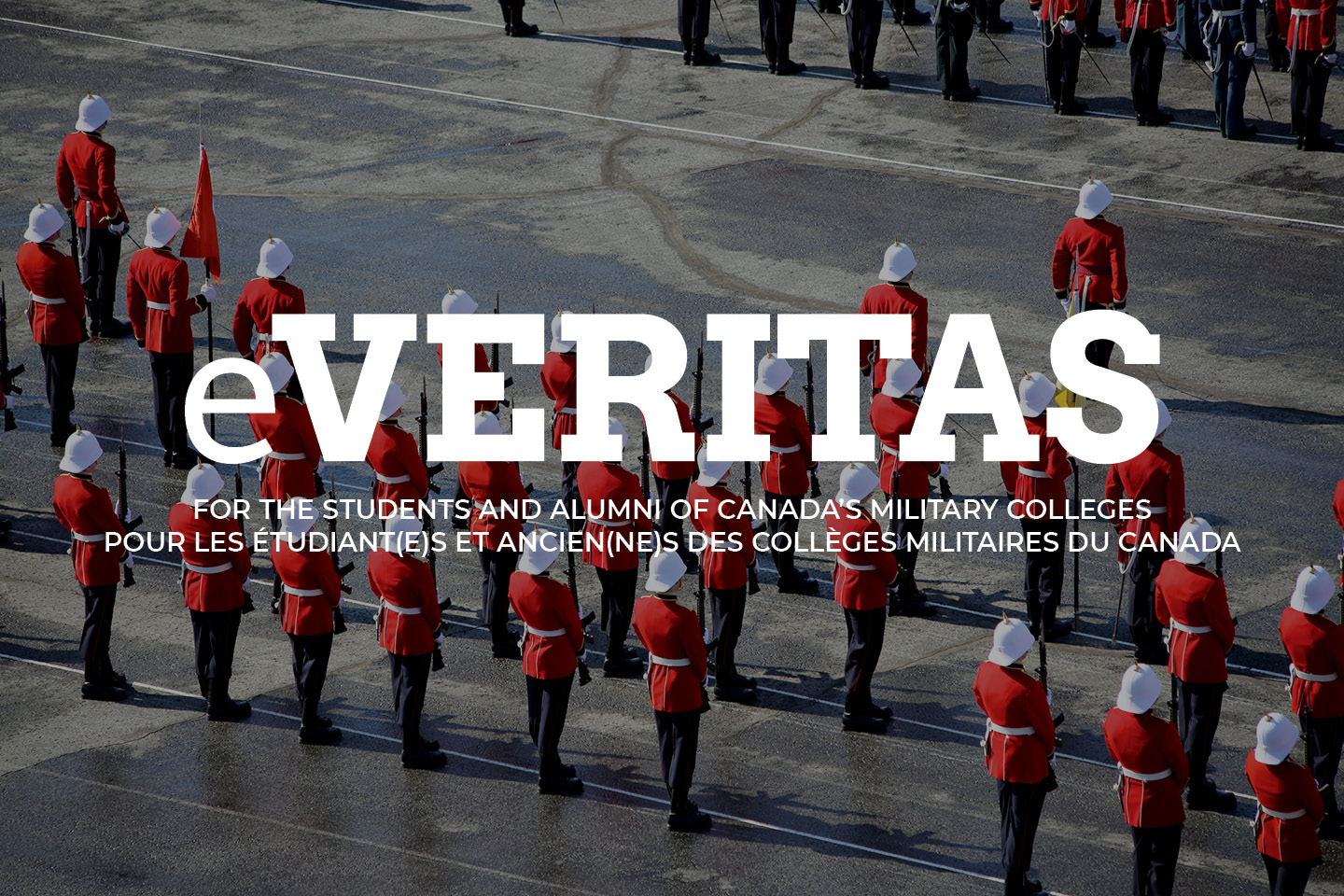 x

The story of Royal Roads bridges decades of remarkable history.
From our early days as a military college to the public applied research university we are so proud of today, Royal Roads' tradition of learning and leadership changes lives.
Thousands of people from across the country and around the world have created memories here, with adventures and connections to last lifetimes.
We share 4 stories (three Ex Cadets and the son of an EX Cadet / former commandant):
2897 Herb Pitts; 7808 Dave Rooke; 9318 Dave Bindernagel & Roger Charles
MORE
H2897 Herb Pitts
Commissioned as a Lieutenant in the Lord Strathcona's Horse (Royal Canadians), Herb Pitts arrived in Korea in July 1952, six weeks after graduation from RMC. He served as an Infantry Platoon Commander with the 1st and 3rd Battalions of Princess Patricia's Canadian Light Infantry and was awarded the Military Cross for Gallantry and Leadership. Pitts remained in the Forces, serving with The Queen's Own Rifles of Canada and Canadian Airborne Regiment. He traveled extensively during his service, held key appointments, and retired as Major General in 1978. Since retiring he worked in farming, driver education, truck fleet management and volunteered at every level, from local to international, with seniors, Veterans, youth, alumni, community, and Defence, Legion and regimental affairs. More
**
7808 Dave Rooke
Dave is vice president of business development at SNC Lavalin in Ottawa. He attended Royal Roads Military College from 1964 to 1966 before completing his Bachelor of Science degree at RMC in Kingston in 1968. In his 31-year military career, he went from his first posting as an artillery officer in Gagetown, New Brunswick, with the 2nd Regiment Royal Canadian Horse Artillery, to flying helicopters in Canada and abroad before retiring in 1995 as base commander at Goose Bay, Labrador. More
**
9318 Dave Bindernagel
Dave holds a Bachelor of Arts degree (1972) and a Master of Arts degree from Royal Military College (RMC) (1983). His naval career included roles as Navigation Officer in HMCS ships, Squadron Commander at RRMC, Staff Officer for the Chief of the Defence Staff and Chief of Staff for the Pacific Fleet Headquarters as a public servant. Bindernagel was Royal Roads Military College Director of Cadets and Commandant from 1992-1995.
**
Roger Charles son of 2444 – Rear Admiral John Charles – Commandant 1954-57
Roger Charles spent 30 years in international business, holding the position of CEO at the International Student Travel Confederation (now WYSETC) and the International Youth Hostel Federation. He teaches at University Canada West and mentors students at the University of Victoria School of Business. He is president of EBI Educational Group, which designs and develops training programs for international clients. More
***
The Royal Roads Changing Lives Story Project is accepting written or recorded submissions until October 15, 2015, when a prize will be awarded to a randomly-selected participant.
Stories can be share directly:
Online:                changinglives.royalroads.ca
Email:   stories@royalroads.ca
Phone: 250.391.2600 ext. 8540
Royal Roads University, a public university established in 1995, offers a progressive model of post-secondary education, delivering applied and professional programs through the faculties of management and social and applied sciences. The university offers its students a unique blended learning experience, combining online and on-campus instruction, as well as full time intensive on-campus instruction in undergraduate, graduate and doctoral degrees, certificates and diplomas. It also offers progressive executive, custom and continuing studies programs.