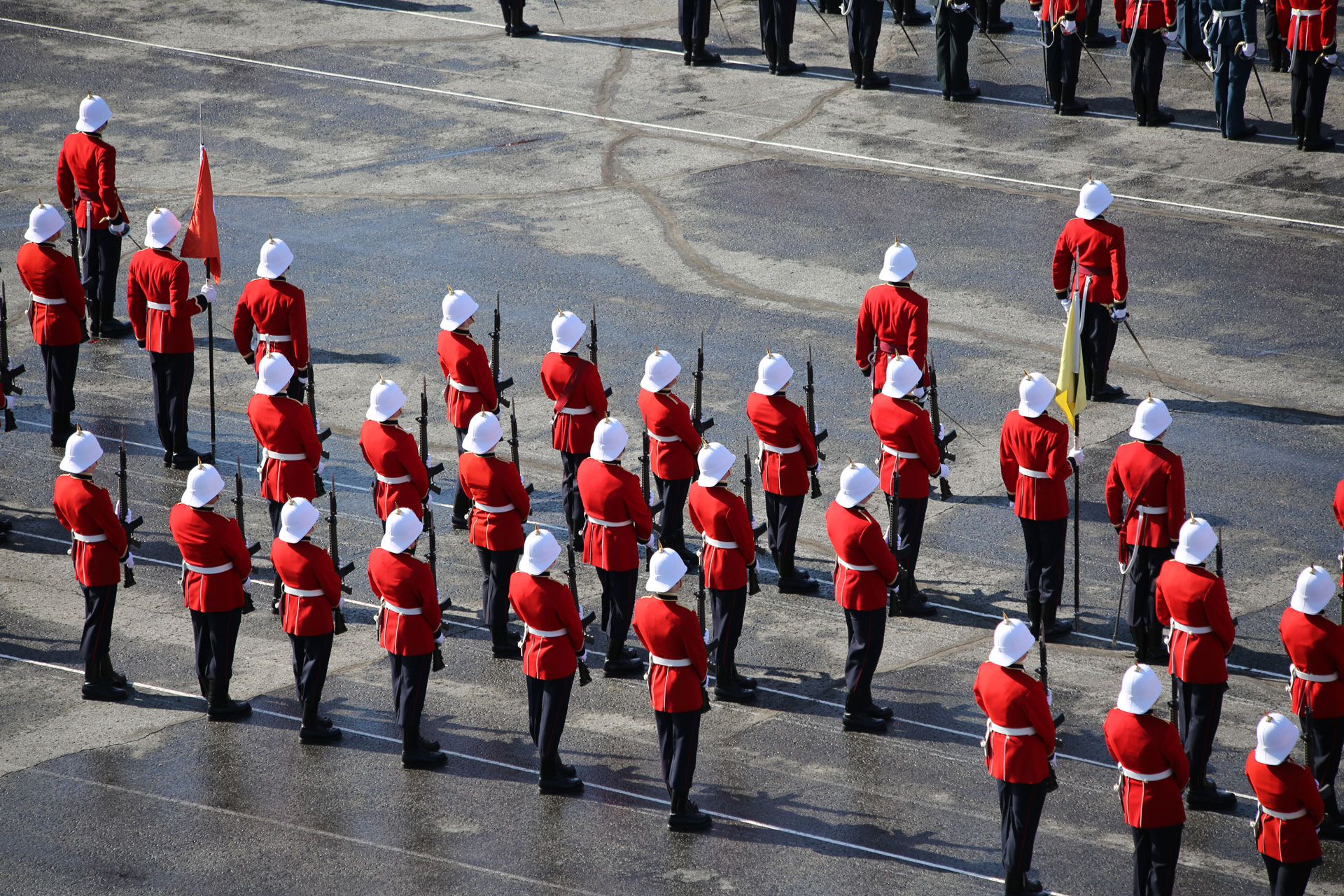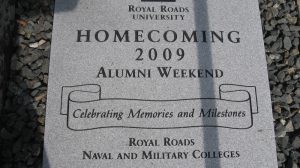 Royal Roads Homecoming Alumni Weekend 2009
The weekend of September 11-13th saw over 200 ex-cadets, university alumni and their guests return to Royal Roads for the 9th annual Homecoming Alumni Weekend. Class reunions were held by the classes of 1944-46, 1957-59, 1962-64 and 1980-84, with other local ex-cadets attending many of the events.
Next year's Royal Roads Homecoming Alumni Weekend will be held in the second weekend of September (10th-12th). If your class is interested in attending, please contact RRU staff person Karen Inkster at Karen.Inkster@royalroads.ca.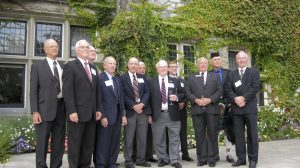 Class of 1962-64
xxxxxx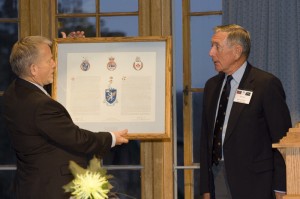 Murray Thom (RRMC 1954-56) presenting RRU president, Dr. Allan Cahoon with a copy of the Letter Patent of the Queen's Colours from the 50th anniversary of RRMC in 1990.
RRMC Class of 1980-84 – 25th Reunion                           Kent Foster giving marching instructions prior to the ceremonial circle.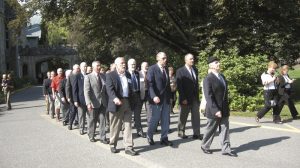 Our apologies are  extended to Class of 1957-59 – 50th Reunion of Graduation from Royal Roads as we experienced technical problems downloading your group photo.

Ed Exley, Bob Craig, Dick Hamakawa, Stan Shepherd, Earl Goski, Vic Thomas, Bill Takaki, Gerry Saunders, Digger MacDougall, Wayne Hammond, Richard (Dick) Crane.
Also, we had similar problems with Class of 1950-52 –Getting piped up from the Castle to the Quarterdeck
Bill Evans, Dave Wightman, John Mothersill, Nigel Brodeur.