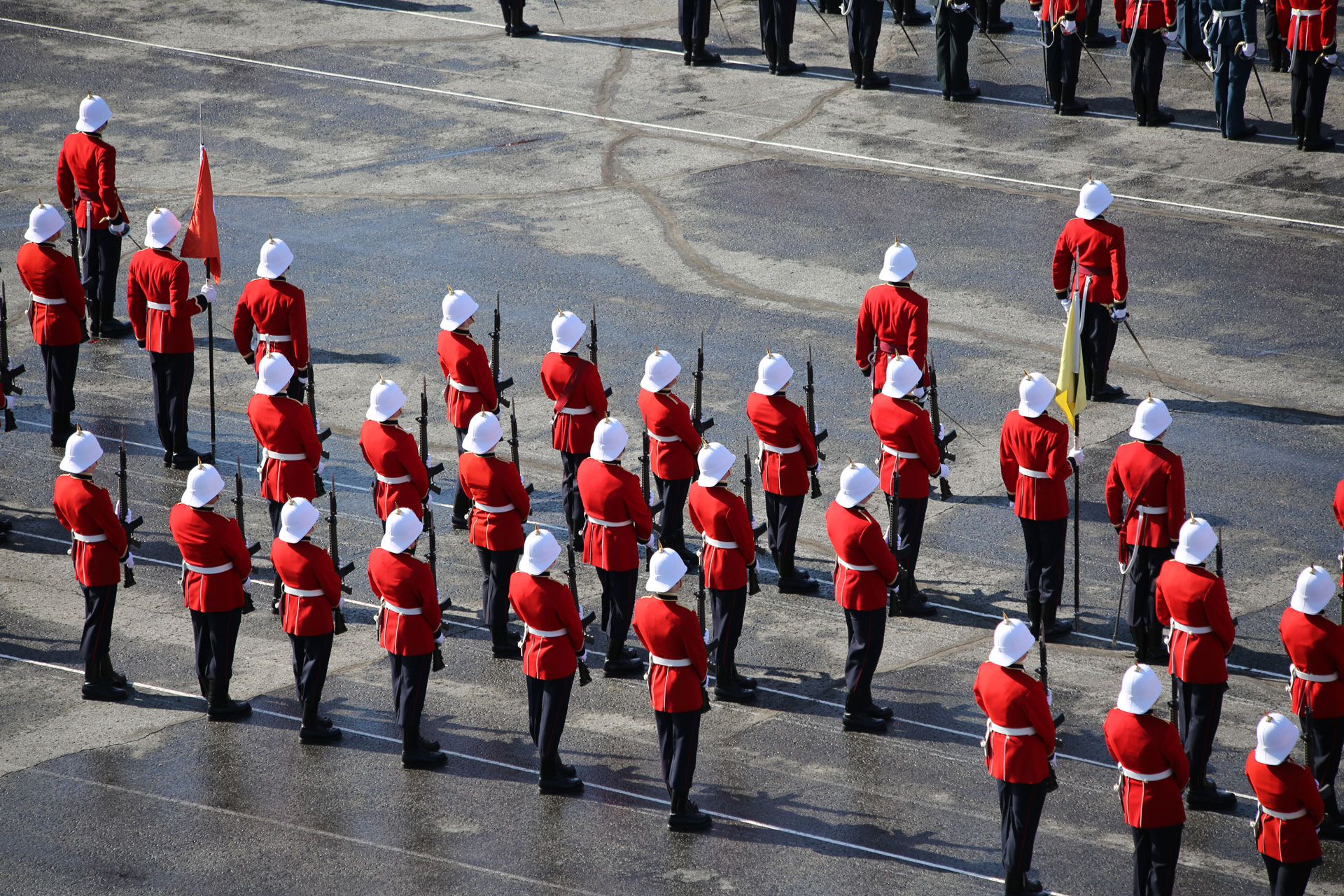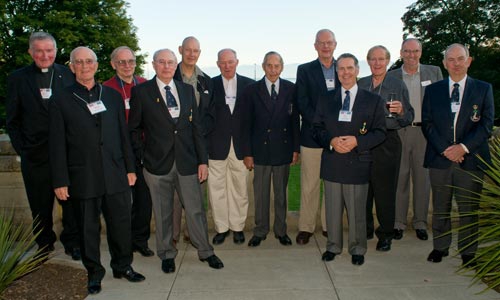 More than 250 alumni will descend on the historic campus of Royal Roads University Sept 7-11th to celebrate memories and milestones from RRU and its military predecessor institutions. "We've got an exciting schedule of events that will bring our military legacy and our more recent educational heritage together," said Karen Inkster, a member of the organizing committee. "It's really about recognizing that this site has been a centre for education for nearly seven decades, and that many people who connected while attending Royal Roads haven't seen each other since. So the goal of the weekend is to bring them all together again."
Among the most memorable events from the 2008 homecoming was a ceremonial parade on the route that cadets used to take when running laps as punishment and as a gathering place for RRU learners when they are on campus. This parade will take place again this year, starting at 10:30 a.m. on Sunday, Sept. 13 in front of Hatley Castle. It will feature the Sooke Pipe and Drum band. The keynote lecture by realist wildlife artist Robert Bateman on the importance of engaging children and families with nature will be held on Saturday, Sept. 12 starting at 1:30 p.m. with a question period and book signing to follow. This event is open to the public at a cost of $10 with all proceeds going to the Birgit and Robert Bateman Bursary for Environmental Science students. As has become the custom on homecoming, a stone will also be laid in front of Hatley Castle to commemorate the weekend.
"For the past couple of years we've been working hard to connect our recent history with that of our military past," said Royal Roads University President Allan Cahoon. "We've called it our legacy of leadership, dating back to the Dunsmuirs and continues today in our applied professional programs. We are so very proud of that past and each year we look forward to welcoming graduates home to Royal Roads."
Among the expected visitors will be graduates from the Royal Canadian Naval College class of 1944-46 and The Canadian Services College Royal Roads class of 1957-59. For many it is expected to be the first time they've seen each other since graduation.