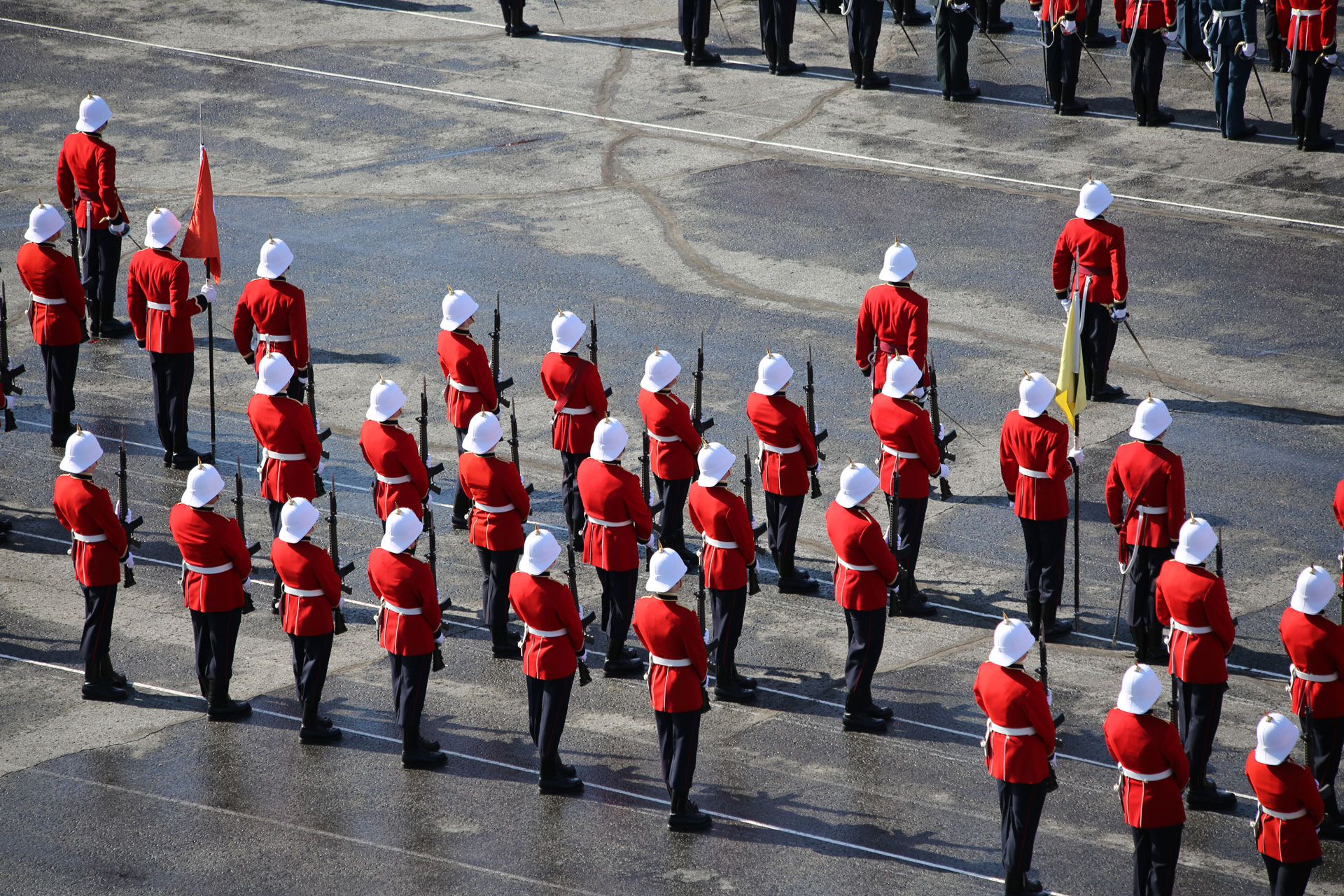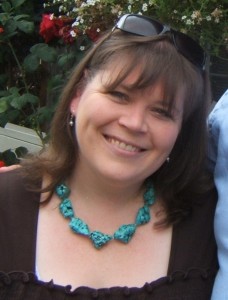 (Ed note:) We had the honour last week of hosting Karen Inkster at Panet House. She was in the area carrying out "interviews" with a number Ex cadets and former staff members from RRMC. We understand Karen completed 47 interviews with some very interesting folks.
Long time e-Veritas readers will recognize her as a regular contributor with very informative articles on the life & times of RRMC stretching over six decades.  Karen works with Alumni & Heritage Projects at Royal Roads University, Victoria, B.C. – formerly Royal Roads Military College.

Accompanying Karen for the trip East which also included stops in Montreal, Ottawa & Toronto were Paul Longtin, Senior Foundation Officer Royal R.R.U and 9318 Dave Bindernagel (RRMC RMC 1972) the last commandant at RRMC when it ceased being a military college in 1995.
Remembrance Day at Royal Roads: By Karen Inkster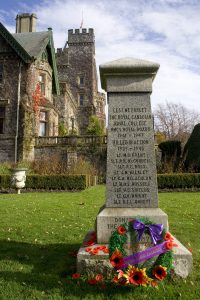 In honour of the cadets killed in action, the RCN Class of 1946 donated a memorial plinth which was unveiled in the Italian Gardens on Remembrance Day 1972. The 1973 Log described the ceremony as follows: "The morning's activities began with a parade, with the cadets being inspected by Chief Justice Wilson. After the parade, the Remembrance Day ceremonies were held within the gardens, at which time the R.C.N.C. graduating class of 1946 presented a cenotaph. During the ceremony the cenotaph was officially unveiled by Chief Justice Wilson. After the laying of the wreaths, drinks were served in the castle to bring the ceremony to an end. Now for all to see as a constant reminder of time past, stands our own cenotaph cradled within the beauty of the gardens."
Every year the Vancouver Island Ex-Cadet Club organizes a Remembrance Day Service that is held in the Italian Gardens at Royal Roads. In addition to reading out the names of the Royal Roads graduates Killed in Action, the names of those Royal Roads Ex-Cadets, known to us, who have died since the previous Remembrance Day Service, are also read out. This service is open to the public and many Royal Roads University students, faculty and staff, ex-cadets and serving military personnel along with their families come out to remember.
If there are other Royal Roads Ex-Cadets who have been Killed in Action, or who have passed away in the past year, please let us know. Contact RRU staff person, Karen Inkster at Karen.Inkster@royalroads.ca or the secretary of the Vancouver Island Ex-Cadet Club, Dave Wightman at viexcadetclub@shaw.ca.
The names on the cenotaph read as follows:
1939 – 1945
LT M.S. Grant
SLT R.H. McConnell
SLT R.L. Ross
LT J.M. Walkley
LT G.A. McLachlan
LT H.D.S. Russell
SLT W.E. Shields
LT G.B. Wright
SLT R.I.L. Annett
1950 – 1953
LT A.G. Herman
LT M.S. Grant, RCNVR
Malcolm Seafield Grant, nicknamed "Curly" was born in Bristol, England on 26 October 1914. Grant joined the Royal Canadian Navy Volunteer Reserve (RCNVR) on 8 March 1941, as a Probationary Sub Lieutenant. He reported to HMCS Royal Roads on September 1941. On 18 August 1942, he was promoted Lieutenant and on 15 October 1942 he joined HMCS Alberni. Lt Grant was awarded a Mention In Despatches for his contribution in the successful shooting down of a JU-88 in July 1944. On 24 August 1944, HMCS Alberni was sunk while on invasion duties in the English Channel. Lt Grant did not survive.
SLT R.H. McConnell, RCNVR
Russell Henry McConnell was born on 7 June 1918. He was an accountant before joining the RCNVR. He was attached to the Royal Navy and serving in HMS Penylan when she was torpedoed in the English Channel on 3 December 1942. SLT Ross did not survive.
LT J.M. Walkley, RCNVR
John Molson Walkley was born in Montreal on 25 July 1915. On 12 November 1940, he was taken on strength at the Montreal Division of the RCNVR. He attended the first officers course at HMCS Royal Roads in 1941. He was promoted to Lieutenant on 12 Janueary 1942 and joined HMCS Nanaimo shortly thereafter. On 16 June 1942, LT Walkley lost his life while leading a boarding party that was attempting to salvage a torpedoed merchant ship. He was posthumously awarded a Mention in Despatches for "gallantry and supreme devotion to duty".
LT G.A. McLachlan, RCNVR
George Allan McLachlan was born on 31 January 1922. LT McLachlan was serving in the frigate HMCS Valleyfield when she was sunk on 7 May 1944 by U 548 southeast of Cape Race while escorting convoy ONM 234 from Londonderry. 125 lives were lost.
LT H.D.S. Russell, RCNVR
Hugh Dunbar Sutherland Russell was born 11 March 1916. Before joining the RCNVR he was a surveyor. After completing training he was loaned to the Royal Navy. He was presumed to have lost his life when the submarine, in which he was serving, was posted as "missing, overdue".
SLT W.E. Shields, RCNVR
Walter Edward Shields was born in Waskada, Manitoba on 21 April 1917. He was an articling law student when he joined the Winnipeg Division of the RCNVR on 5 December 1940. He was a member of the first class at HMCS Royal Roads. On 30 August 1941 he joined HMCS Windflower. While escorting convoy SC 58 across the Grand Banks, in thick fog, Windflower was cut in half by a large freighter. A boiler exploded and 10 minutes later Windflower sank with a loss of 23 lives. SLT Shields was one of those lost.
LT G.B. Wright, RCNVR
George Bucknam Wright was born in Calgary, Alberta on 18 June 1910. Prior to joining the RCNVR on 1 January 1940, he was employed by the Hudson Bay Company. He was a member of the first officers training course at HMCS Royal Roads. He was promoted to Lieutenant on 1 January 1942. He was lost with HMCS St. Croix when she was sunk by enemy action on 20 September 1943.
SLT R.I.L. Annett, RCNVR
Robert Ivan Loucks Annette was born in Edmonton, Alberta on 17 July 1924. He entered the College as a Cadet on 1 October 1942, for the one year course. "Grunty" Annett was a first class student and an aspiring writer who made numerous contributions to the first yearbook, the 'Log'. On 15 August 1943, he joined the active service of the RCNVR as a Midshipman. He was commissioned a Sub Lieutenant on 15 February 1944. SLT Annett was serving in HMCS Athabaskan when it was sunk by torpedo in the English Channel on 29 April 1944. SLT Annett was reported to have survived the sinking but was not rescued. His body was washed ashore near Plouescat, France. He was buried there. At the time of his death he was 19 years of age.
LT A.G. Herman
Arthur Herman was born on 18 August 1928. He entered the College in 1948 and in 1949 he joined the Army. He was serving with the 1st Battalion Royal 22nd Regiment (Vandoos) when he was killed at Majon-ni, Korea at 11:22 hours on 19 August 1952. Lt Herman is buried at Pusan, South Korea.