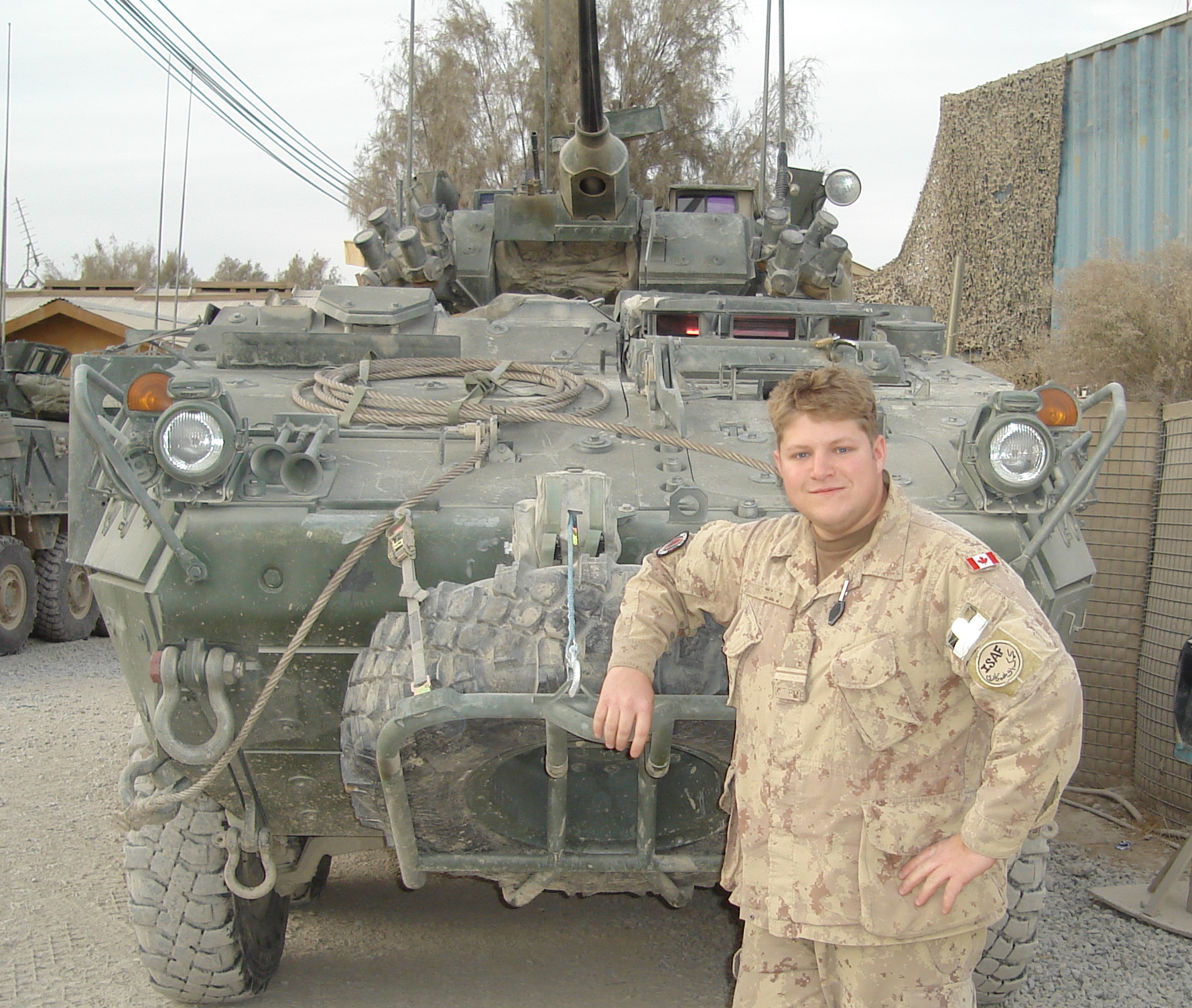 Sage advice from 23768 Chris Justason, Class of '08
(Another in a series of articles coordinated by 26659 Danielle Andela – e-Veritas Sr. Correspondent)
I enrolled in the Canadian Armed Forces in 2003 and graduated from RMC in 2008 with a degree in Business Administration. Upon graduation, I was immediately posted to the Royal Canadian Dragoons (RCD) in Petawawa, ON.
During my first Regimental tour with the RCD from 2008-2011, I was employed as the Regimental Intelligence Officer, Regimental Reconnaissance Troop Leader, and deployed to Afghanistan as the Persistent Surveillance System Platoon Commander and Battle Group Duty Officer with Task Force 1-10.
From 2011-2015, I was posted to 2nd Regiment Royal Canadian Horse Artillery as a Joint Terminal Attack Controller (JTAC) where I was employed within a JTAC/FOO detachment. After spending a year as a JTAC, I was employed as Battery Captain (BK) of Y Battery where I occasionally fulfilled the role of Fire Support Coordination Centre Officer while attached to the RCD.
In 2015, I was posted back to the RCD and recently completed the Army Operations Course at the Canadian Army Command and Staff College at Fort Frontenac in Kingston.
What I remember fondly about the college.
MORE…
The thing that I remember most about my time at RMC is the friends that I made and the times that we shared together. The memories and bonds that we formed is something that I will always cherish. Despite all the hardships and long days, during both my time at RMC and afterwards, one thing that has always helped me through is those same friends. No matter where your career takes you, you will always run into a familiar face, whether you are while on leave, on a career course, on the boardwalk at Kandahar Airfield, at the Children's Hospital of Eastern Ontario, or at a Kingston pub. These are just some of the places that I have run into good friends that I made during my time at RMC. No matter where or what we were doing, we always took the time to catch up and reminisce.
My advice for graduating OCdts
Stay in touch with your close friends from RMC and those that you will continue to make throughout your career. After graduation, as everyone gets posted across the country and abroad, it can become difficult to keep in touch, especially over the years. Although you will always run into them from time to time, it is important to make the effort to stay in contact, as you never know when your buddy may be in need of a friend.
Always remember Mission, Soldiers, Self. Although this will be drilled into your head during your training, this is something that is critical to the success of your Unit as well as yourself as an Officer. Always keep the best interest of your soldiers at the forefront of everything you do. Know their strengths and weaknesses, take the time to get to know them and their family (remaining professional), develop and challenge them, and promote their welfare. At the end of the day, take the time to care for your family and yourself. We cannot accomplish what we do without our soldiers and the support of our family and loved ones at home.
Have fun. Make the most of every situation throughout your career and remain positive. There will be difficult times, both physically and mentally, but with a positive attitude and good sense of humour you will be able to endure and grow from your experiences.