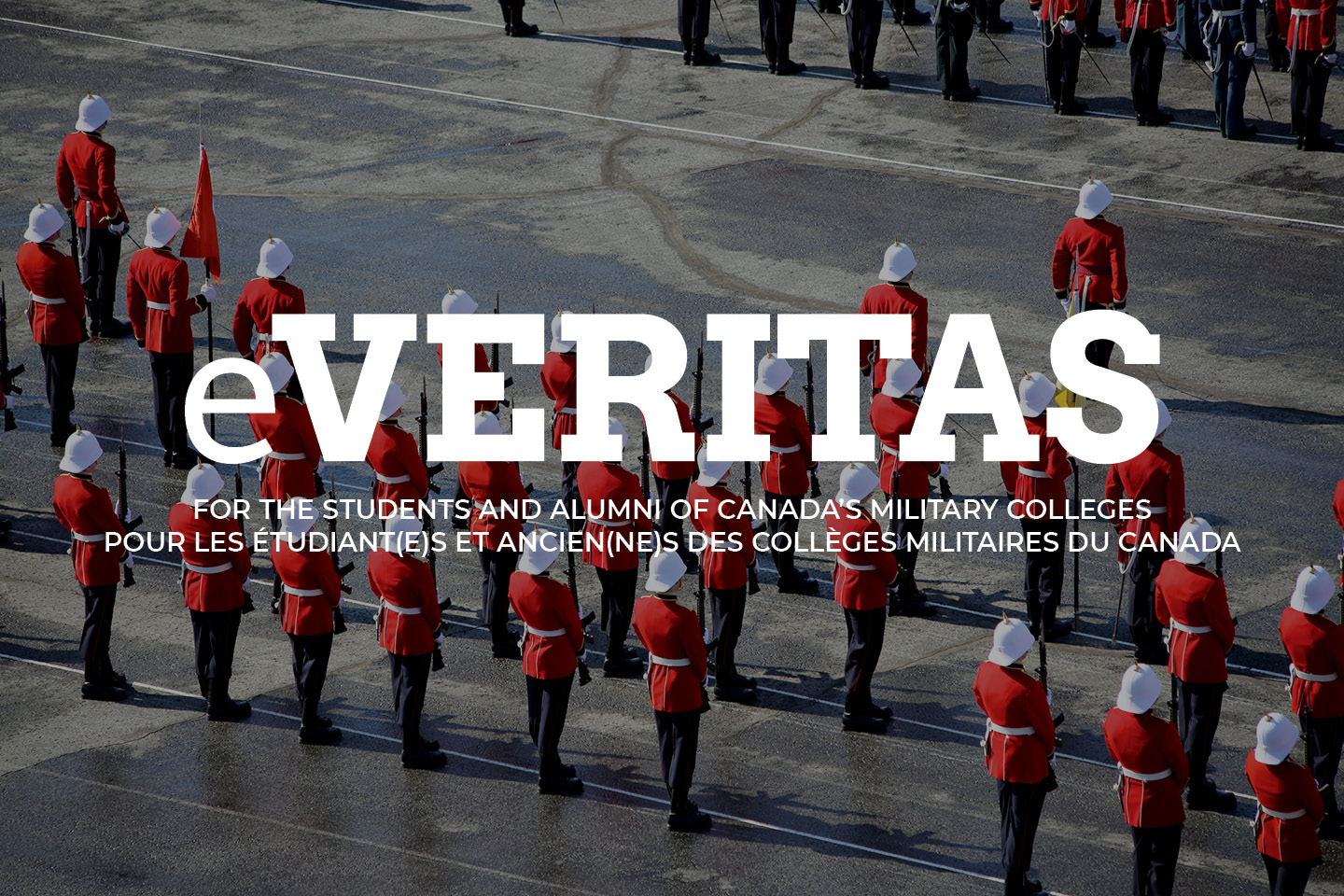 Sandhurst 2013 –
Director of Cadets, LCol Patrick Lemyre – Two Day Diary
Friday – 19 April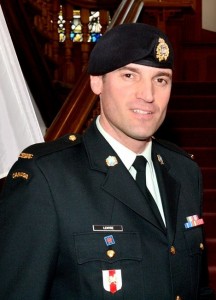 Just woke up at 0400. No choice if we want to make the timing for our team departure at approx 0600. They have done extremely well on the ranges and dry runs all week. From Capt (Zach) Gatehouse's observation, RMC is the team to beat. Our team will depart right after the Aussies (finished first last year). That makes them, the Aussies, very nervous, and it makes our team very hungry… Nav and shooting today, i will keep you posted. Go RMC! Dcdts
So far so good. 0615 they crossed the start line behind a few US teams and just after the South Koreans. Smiling and confident. 7km down the road, first check point, they have gained 2min on the fastest team (physical trg is paying off!!!). Rifle and pistol ranges have just been completed. I don't have the pistol range score yet, but after 10/39 teams having completed the rifle range, they stand in 3rd. They just left for the Navigation portion. We will RV with them at the finish line at approx 1000hrs. Very proud of them, they are looking strong. Bonus picture of the DI showing his soft side (perhaps a PPCLI thing). Dcdts
1705 – RMC had a strong finish today. They did well through the navigation, missing only 2/15 check points (they found them, but were 5 minutes late checking in). Still, our team is very fast on the run; they built a 30+ minutes lead over the US teams following, and they managed to pass the South Korean team that was also a fast team. They finished with the target range where they hit many targets despite the fatigue. A few US spectators and instructors commented that Team Canada had one of the best performances on the grenade range. We will see where it will take us! Results of the first day will be available at approx 2000hrs tonight. I will keep you posted. Go RMC! Dcdts
Saturday – 20 April
0829 – On our way to the competition for a day of obstacle course and another three events that have been kept secret. We have received initial results: 8/56 for marksmanship (pistol, rifle, grenade), 26/56 for Navigation (small margin between the teams). There is not a team that has been finishing first in everything. It is still anybody's game. Dcdts
15:08 – The draw put us at position 38 on the starting block. They started the day strong by flying through the indoor obstacle course. We did not get their time, but they were fast. Then a long run to the NBC and weapons handling stand. They had the best score for this stand out of the first 38 teams. They impressed all the spectators at the 12 feet wall when they took only 1min18sec to get over it (2nd best time). Many other teams simply could not do it, or took the max 5 min to complete the obstacle. After having caught up with the Australian team during the boat carry, and having raced them to the finish line, they managed to beat them as the whole Canadian team crossed the line together. A strong performance all day, we are very proud of them. Now we can only wait… Dcdts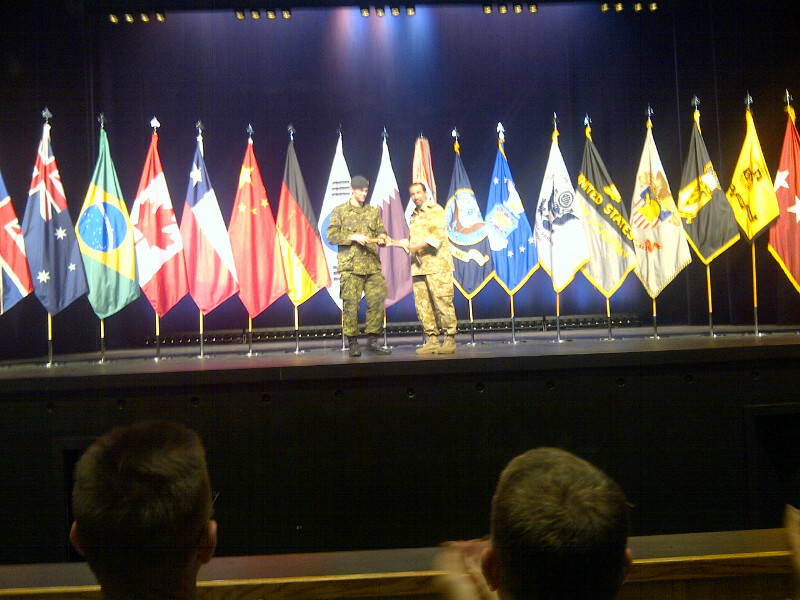 19:34 An update… We ended up in 2nd place was for the international competition. We have finished 3rd overall (UK got 1st overall, 2nd was Penn State University (ROTC)). Fifty-six teams competed!  The team was a little disapointed, but I told them to keep their heads up high; it was a tough competition, tougher than previous years, with an extremely challenging course. Some of our boys said they would do better next year… Dcdts
______________________________
Following the competition – Dcdt sent an exclusive report to e-Veritas:
"Three months of hard training and team building have come to an end for our Sandhurst team. Once again, RMCC delivered, and placed the Red Maple leaf high in the standings, where all other 55 participating teams and various countries had no choice but to acknowledge the Cadets from the North. A Second place finish in the international competition (behind the UK, but ahead of China), and a highly respectable Third place overall (behind the UK and Penn State ROTC) saw our Cadets a little disappointed; this is a great example of their outstanding level of pride and competitiveness.
Hold your heads up high Team RMC, your strong performance has gathered the respect of many international competitors and staffs! All the Canadian fans who witnessed your stamina, team spirit, and skills have gained a long lasting favourable impression too.
Speaking of fans, along with MWO Wallace Rideout and our lovely wives Sonia and Marlene, we made the trip down south to see our team perform. We were not alone to cheer for our gentlemen and lady cadets; we were pleasantly surprised to see the Jobin, Lizee, Touchette-Molsey, Bowser families, and a number of Cadets cheering on Team Canada.
Even General Jacoby, Comd NORAD, made a special detour in his busy schedule to come cheer for the Canadians. As he said to me, "As Commander NORAD your team are my troops too!". West Point Superintendent, General Huntoon, was also there to witness Canadian skills. His jaw dropped when he saw RMC tackle the 12 foot wall; "Wow! Look at their technique…" was all he could say to me (not sure if he noticed the smirk on my face…).
Team Canada was a force to be recognized right from the start as they showed their marksmanship skills on the ranges but also as they demonstrated their physical and mental strength, acquired over the grueling months of training. That strength was especially made apparent to all that were left in the dust of Canada, as RMCC simply flew by many struggling teams.
Training pays off; thanks to Capts Gatehouse, Warlow, WO Desjardins, PSP Steve Mitchell, and the Cadets support team. Our team looked very good in most part because of the time and effort they spent in training and supporting them. Another thank you is warranted to the Foundation for the financial support. Many of those special activities are possible because of your commitment to enhance our Cadets' experience, making sure that it is always excellent. Thank you to all!
RMC Cadets showed that they are great competitors, but they also lived up to Canada's reputation during the closing ceremony and meet and greet, by showing great spirit and camaraderie that will last forever in their international friends' memories.
You will certainly understand why, once again, Cadets have made me proud to be their old Dcdts."
Director of Cadets, LCol Patrick Lemyre
______________________________
Sandhurst and previous e-Veritas articles:
Sandhurst 2012: RMC Places 3rd in Strong Showing
RMC Stands Tall In Grueling Sandhurst 2012 Competition
West Point squad wins 2011 Sandhurst Military Skills Competition
2010 Sandhurst Military Skills Competition at West Point
Sandhurst 2009 – The Way It Happened!
Sandhurst '09 – 4th Win in Five Years for RMC!
RMC gunning for fourth win at 2008 Sandhurst competition
RMC Sandhurst 2008 Team makes Top 5 for fifth consecutive year
2007 Three Peat for RMC, Sandhurst
2006 Sandhurst . . . RMC Cadets Do It Again!
2005 RMC Cadets Capture Sandhurst Championship
History of the Sandhurst Competition
______________________________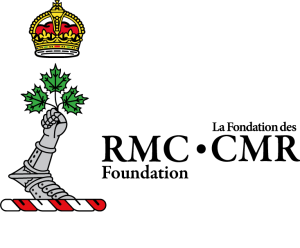 Ed Note: A point often overlooked by e-Veritas articles is the constant financial support provided by The RMC Foundation for a wide variety of activities encompassing all four pillars of the college.
The 2013 Sandhurst competition is just one example. The Foundation through the generosity of the Class of 1964 contributed $17K for the 2013 RMCC Sandhurst team.
Tangible and impressive support for sure!
______________________________
Sandhurst 20 Year Scorboard
Since 1994, when RMA Sandhurst began competing, either a Sandhurst squad or a RMCC squad has won every competition until 2011 when Company B-3 from West Point won. In only its second appearance at the competition the lone section from the Royal Military College of Australia took the honors in 2012.
2013 – Sandhurst Blue
2012 – Royal Military College of Australia – Duntroon
2011 – USCC B-3
2010 – Sandhurst A
2009 – Royal Military College of Canada
2008 – Sandhurst Red
2007 – Royal Military College of Canada
2006 – Royal Military College of Canada
2005 – Royal Military College of Canada
2004 – Sandhurst Red; 2003 – Sandhurst Blue; 2002 – Sandhurst Red; 2001 – Sandhurst Blue
2000 – Sandhurst 2; 1999 – Sandhurst 1; 1998 – Sandhurst 2; 1997 – Sandhurst 1
1996 – Sandhurst 1; 1995 – Sandhurst 1; 1994 – Sandhurst 1