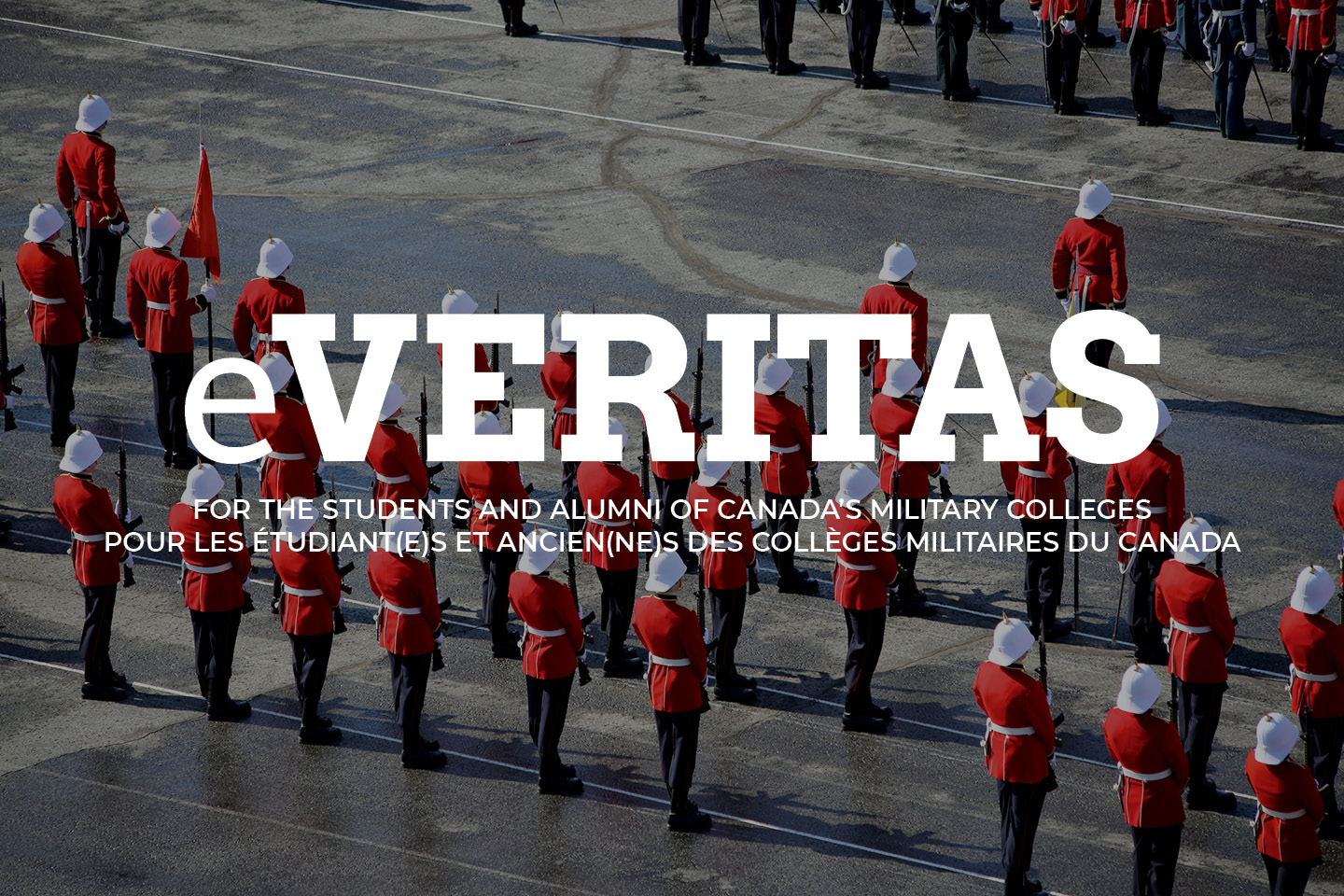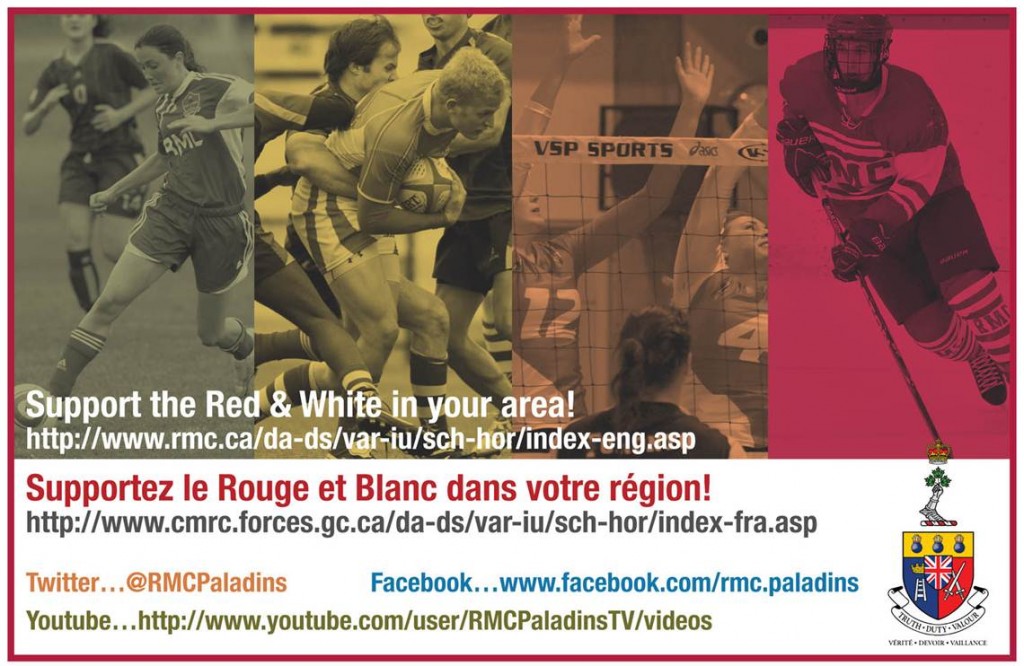 xxxx
___________________________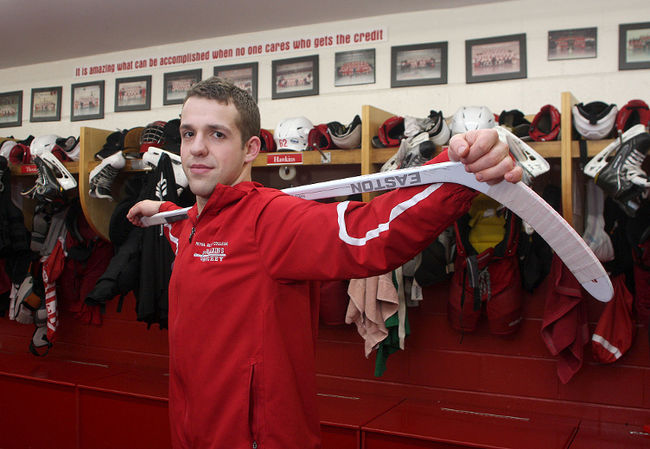 RMCC Cadet Sheds Light on Battle with Generalized Anxiety Disorder (GAD)
26207 OCdt (IV) Andrew Hawkins, who plays for the Paladin's Men's Hockey Team, recently shared the story of his struggle with Generalized Anxiety Disorder (GAD) with the Kingston Whig-Standard. Click here for the article.
___________________________

2013 Winter Intramurals Reach Halfway Point
Article by 25955 OCdt (III) Steve Bartholomew, CSSO 3 SQN
Winter Intramurals have reached their halfway point, and this season is shaping up for some exciting finishes in many sports. With a schedule that includes Basketball, Dodgeball, Handball, Flag Football, Inner Tube Water Polo, and Ice Hockey, Cadets have been busy displaying their athleticism on Tuesday and Thursday nights. With an extra sport added, rosters are now much smaller, allowing for many players to dabble in multiple sports to help lead their squadrons into the playoffs. The following is a recap of the first half of the season.
In Basketball, there is some heavy competition among the top 3 teams, as 5 sqn, 3 sqn, and 8 sqn, led by IV Nicholson, II Lavoie, and II Boettcher respectively, have put up some big scores against the weaker teams, and will likely find themselves as the top seeds come playoffs in March. Handball has been a case of utter dominance by 12 sqn, using effective teamwork to remain undefeated and average a staggering 28 goals per game. 3 sqn and 5 sqn round out the top 3, also undefeated. III Travis Reichenbacher and co. put 2 sqn at the top of the standings for Dodgeball, with 6 wins and a loss, followed closely by 3 and 4 sqn with two losses each. While it is slightly different than regular Water Polo, the Inner Tube Water Polo circuit is possibly the most competitive Intramural so far this year, with 4 and 5 sqns undefeated, and 9 sqn, 7 sqn, and 2 sqn, posting only one loss. The newest sport the RMCC intramural program has to offer is Flag Football, which again is highly competitive, with 11 sqn, 12 sqn, and 5 sqn each recording a single loss so far this season. Ice Hockey A has A Div at the top, followed by C Div, D Div, and finally B Div in last, with A Div tied for the top spot in Ice Hockey B with B Div. Good job to all Officer and Naval Cadets who have participated in Intramurals so far. The forecast calls for some heated battles come playoff time in all sports, so come out to cheer on your Squadrons!
A big thanks goes out to CWIMO 26059 OCdt (III) Luke Morrison for making all this happen. His job has been made easier by the CSSO's, captains, and refs who are working hard to make the program run as smoothly as possible.
Have a great Reading Week and best of luck in the playoffs.
YEA RED