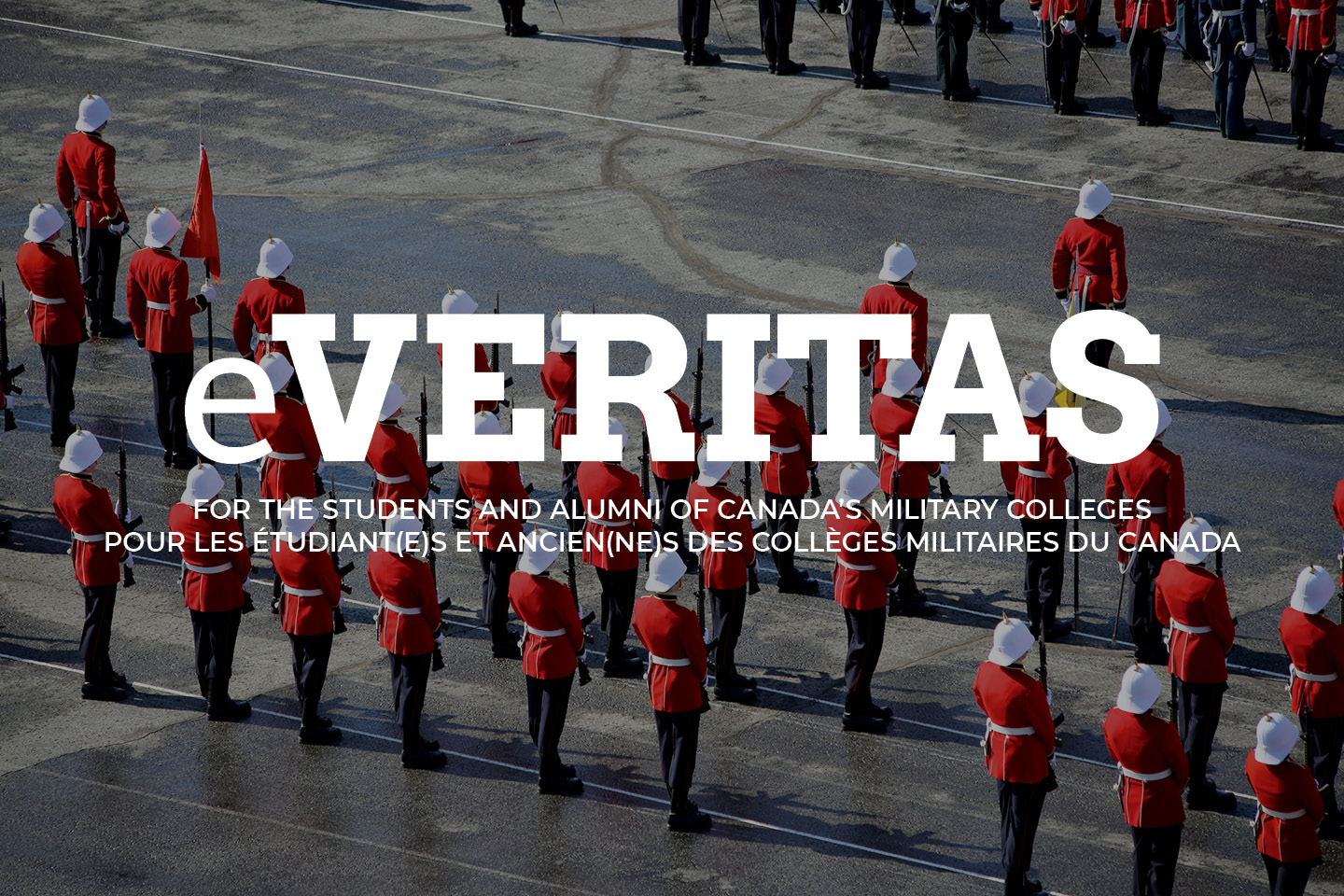 Follow your favourite team by clicking on the link in the table below:
| | | |
| --- | --- | --- |
| | | |
| Men's Basketball | OUA- Men's Basketball | CIS – Men's Basketball |
| Women's Basketball | OUA – Women's Basketball | CIS – Women's Basketball |
| Men's and Women's Running | OUA – Cross Country | CIS Mens Running / CIS Womens Running |
| Men's and Women's Fencing | OUA – Fencing | |
| Hockey | OUA- Hockey | CIS – Hockey |
| Rugby | OUA – Rugby | CIS – Women's Rugby |
| Men's Soccer | OUA – Men's Soccer | CIS – Men's Soccer |
| Women's Soccer | OUA – Women's Soccer | CIS -Women's Soccer |
| Taekwondo | | |
| Men's Volleyball | OUA – Men's Volleyball | CIS – Men's Volleyball |
| Women's Volleyball | OUA – Women's Volleyball | CIS – Women's Volleyball |
_________________________________________________

West Point Slant on the "Hockey" Game
BRINGING BACK RMC: Army against the Royal Military College of Canada was among the top rivalries in collegiate hockey. Intense, physical games with pride on the line marked the series. Playing for the "Challenge Trophy," the Black Knights have waged some intense contests against its military brethren from Canada. The series celebrated 75 years during the 2005-06 season but was halted a year later. Now, the series will resume. Army and RMC are scheduled to play once in each of the next three seasons with the first two games slated for West Point's Tate Rink. Army, which leads the series against RMC 39-29-7, will put its 25-12-1 mark at West Point on the line Feb. 4, 2012. The 2013 contest will be played in the last week of January with the 2014 contest set for Kingston, OntarioThe Army and RMC rivalry was first played in 1923, a 3-0 RMC victory. The original game was started by then West Point Superintendent Douglas McArthur to foster bonds between the service academies. Source
Royal Military College of Canada Slant – Article
____________________________________
Sports profile By
25249 Rebecca Fielding – Cadet Wing Sports Public Information Officer
This week, I spoke with Kim Archibald, 4th year team captain of the women`s soccer team. Kim hails from Greenwood, Nova Scotia where she grew up with her older brother. Kim speaks about her brother, an avid hockey and soccer player, as someone whom she has learned so much from about both sports and a friendly competitor that was always around.
Degree: Honours Psychology
Trade: Personnel Selection
Position: Center Midfield
One special memory you have from soccer is: I remember in my first year winning both the Most Improved Rookie, and Most Improved Player awards for my team. It really spoke to me as a member of the team because the girls vote for members to win these awards.
My most memorable game was: This year against Queens. I will never forget the first half. We scored on them and had them 1-0 at the half. We really came together as a team to make a name for ourselves in the OUA league this year. And that was one of the moments which show it.
One thing people don't know about me is: I played hockey for 15 years, and I have only played soccer for 7.
Biggest Fear: Being alone in a dark place. Scary.
Hobbies: I love hockey, all-you-can-eat-sushi, llamas with hats, cooking at my own house off-campus, and getting dressed up/down for a night out with my girls.
Future Aspirations: I aspire to be accepted in the post-grad program on scholarship to either Guelph or St. Mary's University. A few years down the road, hopefully still rocking my trade as PSEL, but on a West Coast posting.
The women`s soccer team is currently 2-8-1 and keeping their playoff dreams alive.