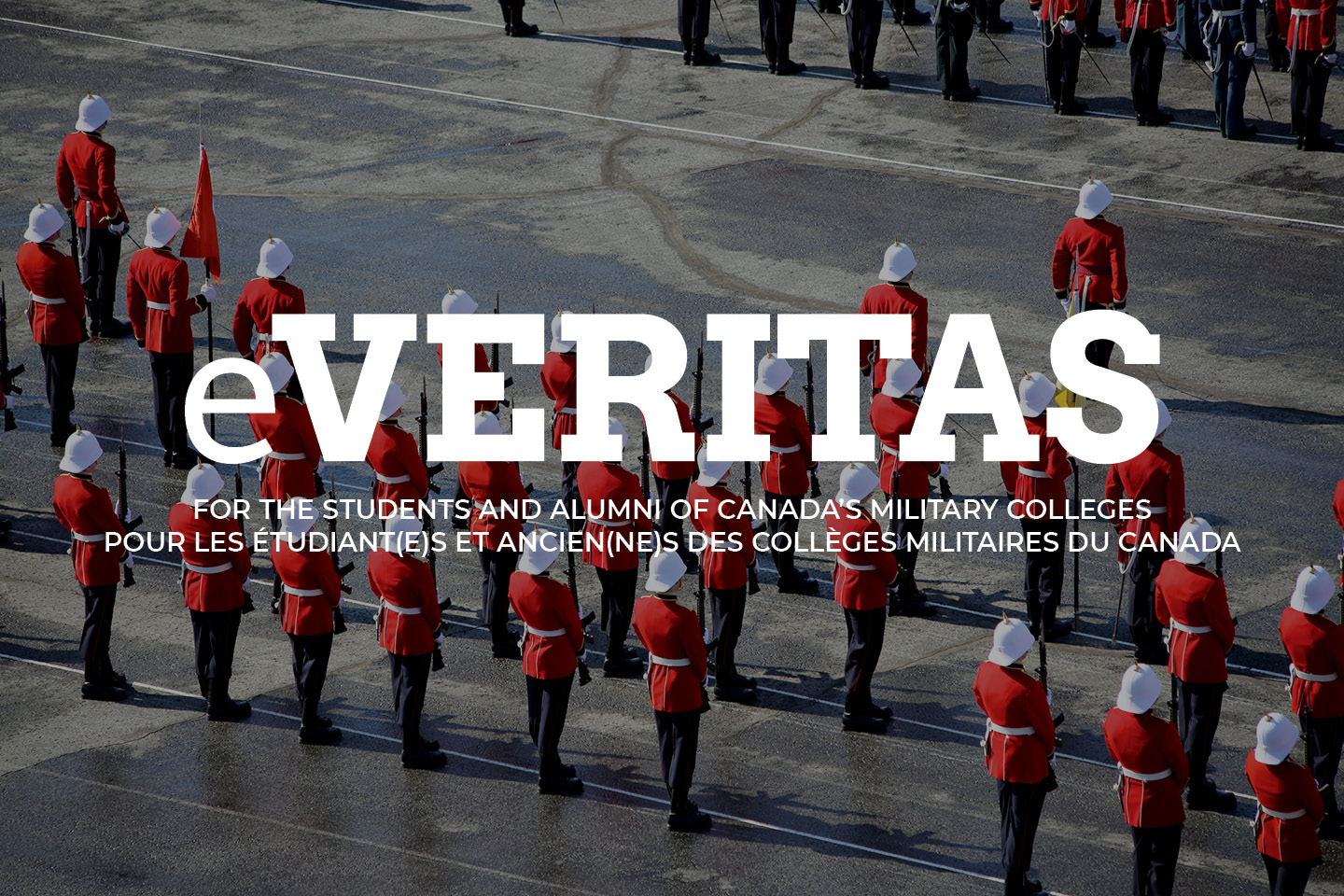 ***
Recent OUA Results:

Rugby:

Sat 27 Sep UoT 22 @ RMC 58 Box Score

(M) Soccer:

Sat 27 Sep RMC 1 @ Trent 0 Box Score

Sun 28 Sep RMC 2 @ UOIT 1 Box Score

(W) Soccer:

Wed 24 Sep RMC 0 @ Ottawa 5  Box Score

Sat 27 Sep RMC 0 @ Trent  2  Box Score

Sun 28 Sep RMC 0 @ UOIT 4  Box Score




—

Upcoming Games:

Rugby:

Sat 4 Oct Western @ RMC 3 PM

(M) Soccer:

Sat 4 Oct RMC @ Nipissing 2:15 PM

Sun 5 Oct RMC @ Laurentian  2:15 PM

(W) Soccer:

Sat 4 Oct RMC @ Nipissing 12 PM

Sun 5 Oct RMC @ Laurentian 12 PM

Hockey

—
***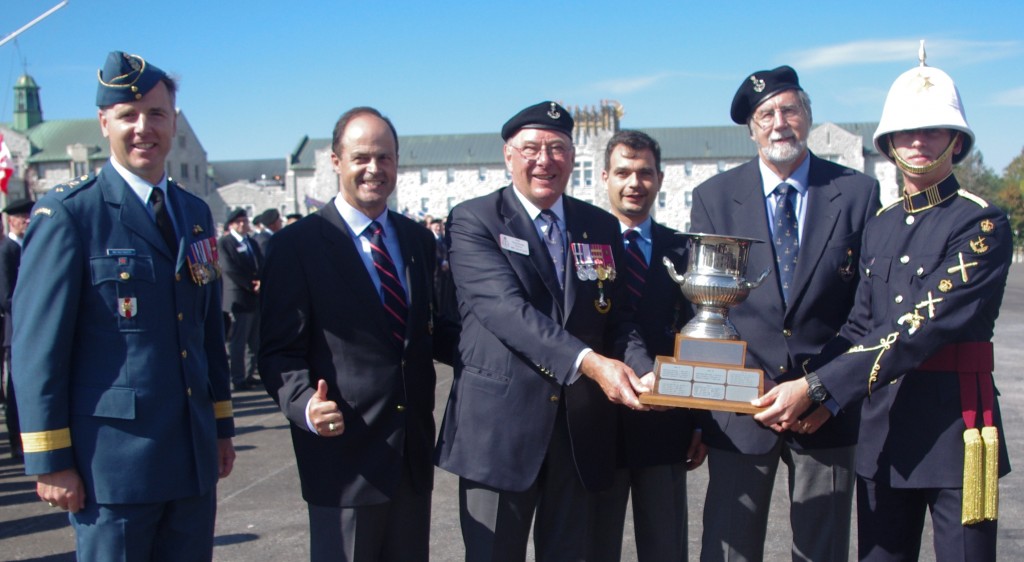 Caption: Club president, Tony Goode (centre with baret) presents wining trophy to the current CWC, OCdt JF Lizée. Pictured left is BGen Meinzinger, General Lawson. Back row Pat Dray and John McCormick both holding the positions of: GM, coach, player for the two losing hockey teams.
Cadets Win 12602 Thomas A Pijper Cup
By WJO
For the past 21 years every Reunion Weekend Ex Cadets and Cadets meet up and play various sports in what has become known as Red & White sports.
From year to year, the sports may change. Usually hockey, volleyball (M) & (W); rugby (M) – some years (w) rugby).  For a number of years a bunch Ex Cadets came back and played against the (w) soccer team which was always a good event and raised $$$$$$$ for the (w) soccer program. In recent years – OUA schedule commitments prevent this popular event from happening.  Water polo has appeared to fallen off the radar too much to the chagrin of Ex cadets.
This year there were two volleyball matches; two hockey games – for the second year in a row – the entry old brigade year formed a team. (M) rugby also play.
This year Cadets prevailed: winning both hockey games and the (w) volleyball.
By doing so they have won the Pijper Cup for 2014.
We captured a few photos from the two hockey matches, rugby and the "friendly" up Fort Henry. Nothing in at press for volleyball. Perhaps we can dig some photos up over the next week.
More sports photos here