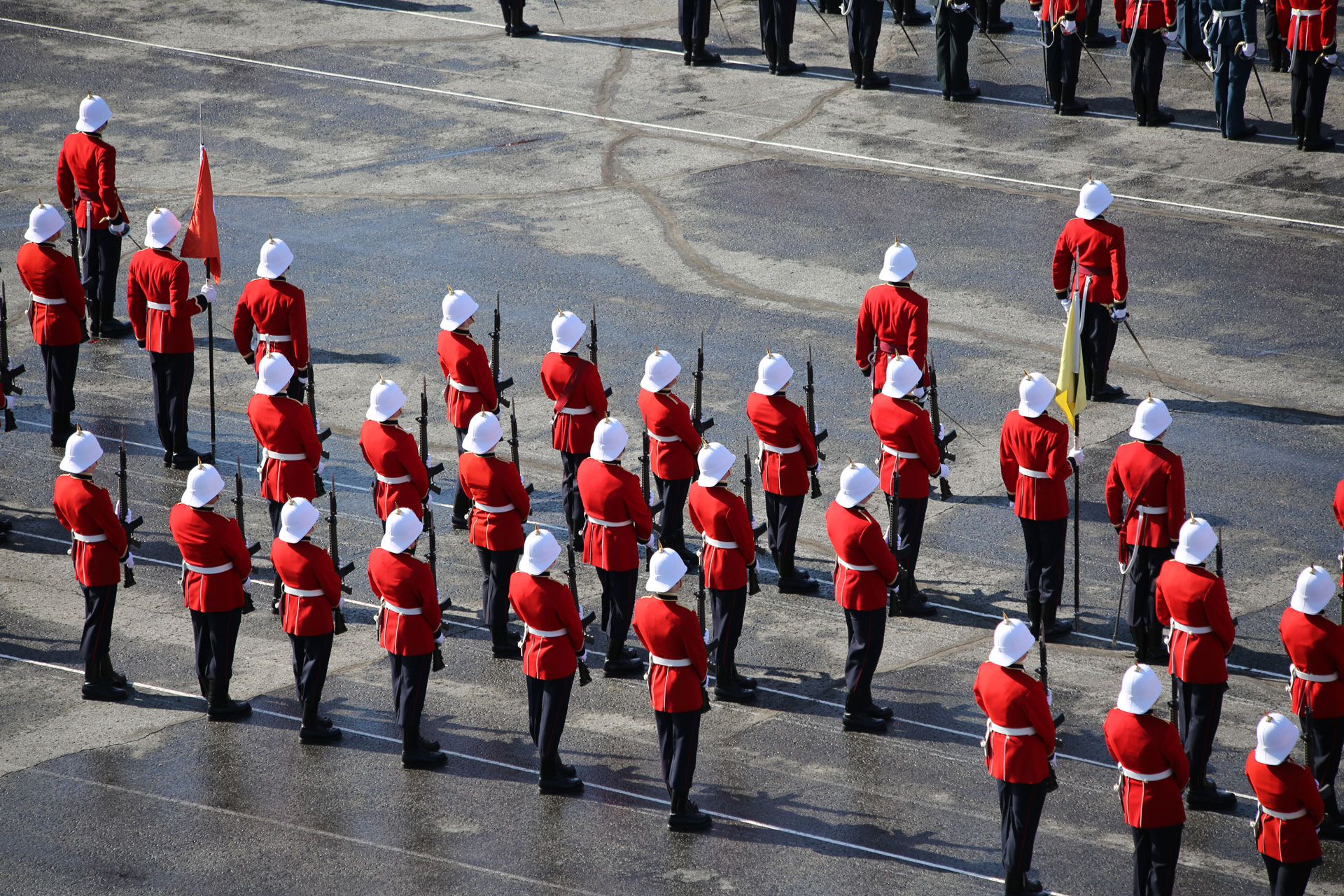 Veteran (M) Volleyball Team Returning
Coach Steve Leknois, in his 20th year of coaching, is entering his ninth season at the helm of the men's varsity volleyball program. Steve has coached in numerous programs, including the 2010 National B Team, Queens University men's program, and the Ontario Provincial Team. Coach Leknois is currently involved with the Ontario Volleyball Association (OVA) as a club coach as well as the President of the Pegasus Volleyball Club. He is also a Level 1 theory-qualified instructor. Prior to coaching, Steve played high-calibre club volleyball, including several years with the CISM program. Last week I spoke with Coach Leknois on a variety of topics related to his role as head coach for the men's varsity volleyball program.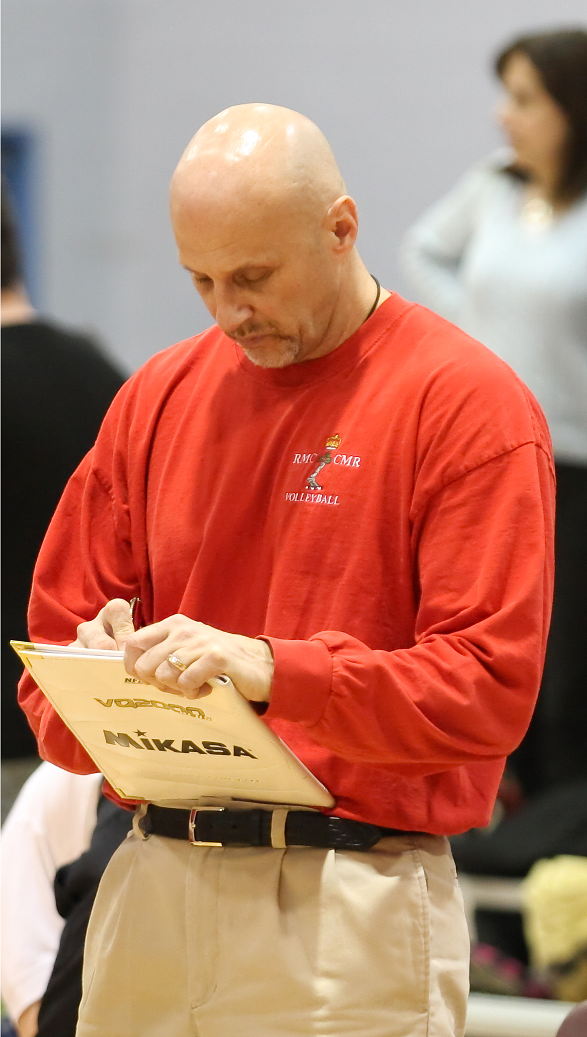 Q. Coach, you had a very busy summer as a member of the staff for the National B Team. How has this involvement affected your ability to prepare for the upcoming season?
A. The effect has been extremely positive. I gained a lot of insight on prioritizing "work to rest ratios". I gained new insight on technical evaluation as well. From a coaching standpoint, the opportunity to work with different coaches has enabled me to address a teaching point using different approaches. This will help get a point across to players so that they better understand what is required of them.
Q. What were the greatest lessons that you took away from the experience?
A. I have learned that I should always be myself. We sometimes get caught up in the idea that we need to coach a certain way, but this summer reconfirmed that being confident in my style is advantageous. At the beginning of the summer I was wondering how senior players would react to my style, but once I maintained my approach, the players adapted, and everything worked out fine. Being yourself is the best way to go, no matter who you are coaching.
Q. You served with the Canadian Forces for 22 years prior to your selection as head coach of this program. How has your time spent in the military aided your role as a coach and mentor for your athletes?
A. Being an ex-senior NCM allows me to bring a different view of leadership, both on and off the court: Players often ask me how NCMs, both junior and senior, view officers, and I can give them a very honest answer that is useful towards their personal development. I can also provide them with insight on how to work effectively with NCOs. As a head coach, I have an open door policy, and I believe that coaching often occurs beyond the sport. Helping players with any concern that they may have is a role that I relish.
Q. Come September, Ian Wookey will be the only member of last season's team no longer on the court. How will having such a senior roster affect your approach to this season?
A. The majority of this answer will remain within the team, but I will say, that as a senior team, my expectations for the execution of technical skills on plays will be higher for the experienced players.
Q. This fall, the volleyball team will have access to a team room next to the SAM gym. How will this facility help the program?
A. I believe that this is a positive step forward, showcasing a higher degree of professionalism and legitimacy for the program – The room is a place that we can call our own.
Q. What else needs to be done in order to better provide you with the tools to succeed?
A. This is an old question, and there are a lot of answers out there. On a positive note, there have been some changes such as team PT in the morning in lieu of squadron PT, an improved physiotherapy centre, and of course, the new team rooms. However, in order to reach our goals, there are some changes that still need to be taken care of, and the selection process is my principle concern: Personally, I would like to see athleticism and physical fitness contribute more to a recruit's military potential score when applying to this school. This would give potential varsity athletes, with sound marks, a better chance of being noticed, and possibly receiving acceptance to RMC.
Q. How would you describe your relationship with the RMC Club?
A. Quite positive – I am an associate member, and I work very closely with them during our tournament fundraisers, including the Matt Dawe Memorial Tournament. Every year we have a very big alumni game, run by Maj Don Couzens. After our match the alumni and our team go out for a meal, paid for by the ex-cadets, and it provides my players the opportunity to speak with them regarding their operational experiences. I also use my alumni in a positive way for recruiting. A perfect example involves a player from Ottawa who is being mentored through the recruiting process by Capt Nick Verreault.
Q. The team practices in the evenings, yet you are quite often seen in the gym throughout the morning and afternoon. Can you describe a typical day in the life of Steve Leknois during the month of September?
A. Wow. September is an extremely busy month for this team. Seeing as the high school season for boys starts in September, we run two major high school tournaments, attracting 24 teams. This is in addition to our five two-hour practices each week, so there is a great deal of planning that needs to take place. Once the season is up and running, a typical day for me starts at approximately 1000, and ends at 2130. In that time, I watch game film, attend player and athletic staff meetings, network, and have one on one training sessions. I am heavily involved in the local community as president of the Pegasus Volleyball Club, plus I'm a big believer that if I expect my players to be physically fit, then I should be too – that's why you will see me doing my daily workout.
Q. I greatly appreciate your time in meeting with me today. Do you have any final thoughts to share with the e-Veritas readership?
A. I really believe in the athletic varsity program. I believe that the hearts and minds are in the right place. The value of varsity athletics goes well beyond the scoreboard: The journey is just as important as the goal itself. The comradery and friendships that are developed on the court are everlasting. On a personal note, because I know what the men and women at RMC are striving to achieve in their lives and careers, there is no other team that I would rather coach.