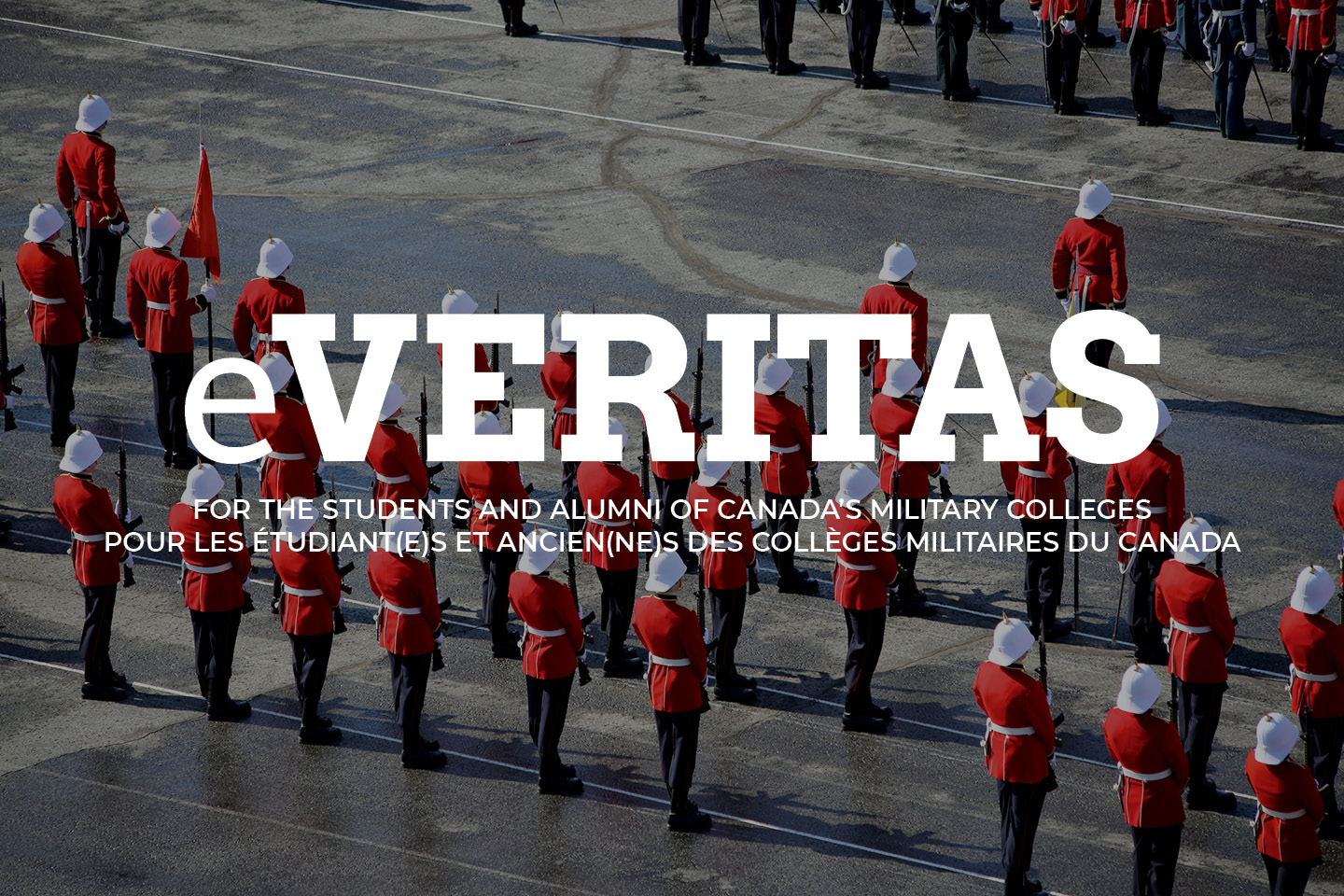 Communiqué from the Commandant RMCC
Release of External Review Authority's Report into Sexual Misconduct and Harassment
Communiqué du commandant du CMRC
Diffusion du rapport de la responsable de l'examen externe sur l'inconduite et le harcèlement sexuels
More

/

plus
Communiqué from the Commandant RMCC
Release of External Review Authority's Report into Sexual Misconduct and Harassment
Introduction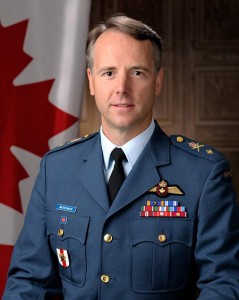 As you are aware, the final report from the independent External Review into Sexual Misconduct and Sexual Harassment in the Canadian Armed Forces (CAF) was released publicly last week.  The most concerning finding from the report is the existence of an underlying sexualized culture within the CAF that, if left unchecked, is conducive to sexual misconduct. RMCC participated in the External Review process and had the opportunity to provide information to the External Review Authority (ERA) and former Supreme Court of Canada Justice, Madame Marie Deschamps, on its programs, plans, and initiatives regarding the prevention of and response to Sexual Misconduct and Harassment at the College.  A number of these programs and initiatives were detailed in my communiqué on this same subject dated 9 May 2014.
During the news conference, the Chief of Defence Staff (CDS), General Tom Lawson, clearly stated the following words:
"Sexual misconduct runs completely counter to our military ethos and the national values that the Canadian Armed Forces exist to uphold and defend […] Exemplary conduct is part of Canadian Armed Forces members' obligation to serve […] We cannot accept anything less, and I will not accept anything less."
It is part of RMCC's mission to develop officers with those ethical foundations; as stated by the CDS.  Critical to this is the concept of trust.  Cadets, Staff and Faculty must be able to trust their peers, colleagues, or supervisors not to cause them harm or distress.  The institution must also strive to create the conditions where those harmed or put in distress have the confidence to report, knowing that that they will be treated with dignity, respect and compassion, and that they will receive the support they need.
Objective
Shortly after the public release of the ERA's report, the CAF's Action Plan on Inappropriate Sexual Behaviour was presented by Major-General Chris Whitecross, Commander of the newly created CAF Strategic Response Team on Sexual Misconduct (CSRT-SM). My objective is to ensure that RMCC's programs and initiatives incorporate any result or action item arising from this Action Plan.
In my last communiqué, I discussed ethical conduct using the following foundational ideas: Character, Courage, and Compassion (3C).  I believe that the Small Group Engagements in which many of you participated earlier this semester furthered the internalization of these foundational ideas. Other initiatives detailed in my Sexual Misconduct and Harassment Campaign plan further RMCC's overall alignment with the CSRT-SM's Action Plan.  It will require the united effort of the entire College team to ensure that all of these initiatives meet with success.
Expectations
I continue to expect all Faculty, Staff and Students to act with 3C in responding to and eradicating all forms of sexual misconduct and harassment, as laid out in my policy statement which was made available on our RMCC website: http://www.rmc.ca/lar-vac/hw-sbe-eng.php
As highlighted in the ERA report, cultural change at all levels is key.  It is not enough to simply revise policies or to repeat that sexual misconduct and harassment is not tolerated.  Leaders, mentors, educators and supervisors must acknowledge that sexual misconduct and harassment is a real, complex and serious problem that requires sustained attention.  The College must strive to uphold a culture of dignity and respect with the highest standards of conduct.
Current Measures and Way Ahead
A year ago, I had directed the development of a renewed and overarching College Sexual Misconduct and Harassment Prevention and Response plan, based on promising practises from the US Military Service Academies.  The framework for a multi-faceted RMCC Sexual Misconduct and Harassment Campaign Plan has been laid out in an Op Order that will be released soon.  Subsequent steps involve the proper execution, coordination and assessment of this campaign.
A great deal of work has already been done by the College Team.  This includes the previously mentioned facilitated Small Group Engagements intended for the Cadet Wing.  The feedback on this has been positive overall and we are moving to offer awareness opportunities and Small Group Engagements to the entire College Team.
Further, we have resources and procedures in place that have proven effective in allowing victims to come forward.  The Duty Field Officer (DFO) resides overnight on the campus and both the DFO and the Cadet Duty Officer have quick access to the Chaplains, Police, Peer Assistance Group members (PAG), as well as the senior levels in the Chain of Command.  Support and referrals for any College member are also provided from the Canadian Forces Member Assistance Program, Employee Assistance Program or any civilian social service.
I encourage anyone at the College who is feeling harassed, threatened or witnesses a situation unfolding to utilize these resources as quickly as possible.  You do not have to report to the Chain of Command. You can talk to a doctor, a social worker, the Kingston Sexual Assault Center or anyone that you trust. Familiarize yourself with the Emergency Contacts available on our website: http://www.rmc.ca/lar-vac/hw-sbe-eng.php .
Closing
RMCC continues to be an outstanding place to learn, teach, research and work.  I encourage all Faculty, Staff and Students to build upon our recent initiatives and support the implementation of our Campaign Plan on Sexual Misconduct and Harassment Prevention and Response in the short and long term.  As indicated by MGen Whitecross, Comd CSRT-SM, sexual misconduct and harassment is a complex problem and quick band-aid fixes are unlikely to solve its many dimensions.  It will require sustained efforts as we continuously assess the outcomes of our Campaign and fine tune our prevention and response programs and procedures.
Truth, Duty, Valour.
***
Communiqué du commandant du CMRC
Diffusion du rapport de la responsable de l'examen externe sur l'inconduite et le harcèlement sexuels
Introduction
Comme vous le savez, le rapport final relatif à l'examen externe indépendant sur l'inconduite sexuelle et le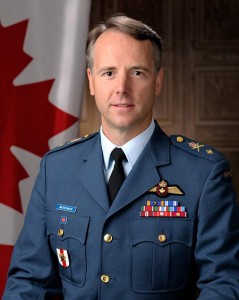 harcèlement sexuel dans les Forces armées canadiennes (FAC) a été rendu public la semaine dernière. La conclusion la plus préoccupante du rapport est qu'il existe une culture sous-jacente de la sexualisation au sein des FAC, qui, si on lui laisse libre cours, est propice à l'inconduite sexuelle. Le CMRC a pris part au processus d'examen externe et a été appelé à fournir à la responsable de l'examen externe (REE), Mme Marie Deschamps, ancienne juge de la Cour suprême du Canada, des renseignements au sujet de ses programmes, de ses plans et de ses initiatives de prévention et d'intervention en matière d'inconduite et de harcèlement sexuels dans l'établissement. J'ai fourni des précisions sur un certain nombre de ces programmes et initiatives dans mon communiqué daté du 9 mai 2014.
À la conférence de presse, le chef d'état-major de la défense (CEMD), le général Tom Lawson, a déclaré clairement ce qui suit :
« L'inconduite sexuelle est aux antipodes de l'éthos militaire et des valeurs nationales promues et défendues par nos forces armées, celles-là mêmes qui justifient leur existence. […] À titre de membres des Forces armées canadiennes, la conduite exemplaire va de soi dans l'obligation de servir. Nous ne pouvons accepter rien de moins, et je n'accepterai rien de moins. »
Former des officiers qui s'appuient sur les principes éthiques énoncés par le CEMD fait partie de la mission du CMRC. Ici, la confiance joue un rôle essentiel : les élèves-officiers, les membres du personnel et les membres du corps professoral doivent pouvoir faire confiance à leurs pairs, à leurs collègues et à leurs superviseurs et avoir l'assurance qu'aucun d'entre eux ne leur infligera de préjudice ni de souffrance. L'établissement doit également s'efforcer d'établir les conditions nécessaires pour que les victimes de souffrances ou de préjudices n'hésitent pas à signaler les faits, sachant qu'elles seront traitées avec dignité, respect et compassion et qu'elles recevront le soutien dont elles ont besoin.
Objectif
Peu après la publication du rapport de la REE, le major-général Chris Whitecross, commandant de la toute nouvelle Équipe d'intervention stratégique des FAC sur l'inconduite sexuelle (EISF-IS), a présenté le Plan d'action des FAC sur la conduite sexuelle inconvenante. Mon objectif est de veiller à ce que tous les résultats et les mesures de suivi découlant de ce plan d'action soient intégrés aux programmes et aux initiatives du CMRC.
Dans mon dernier communiqué, j'ai parlé du comportement éthique fondé sur les principes suivants : la force de Caractère, le Courage et la Compassion (les trois C). Je suis convaincu que les discussions en petit groupe auxquelles nombre d'entre vous avez participé plus tôt ce semestre ont contribué à l'internalisation de ces principes. D'autres initiatives, dont il est question dans mon Plan de campagne en matière d'inconduite et de harcèlement sexuels, contribuent également à la conformité du CMRC au Plan d'action de l'EISF-IS. Pour que toutes ces initiatives soient couronnées de succès, il faudra que toute l'Équipe du Collège déploie des efforts concertés.
Attentes
Je continue d'attendre de tous les membres du corps enseignant, de tous les membres du personnel et de tous les étudiants qu'ils adoptent un comportement mû par les trois C en réagissant adéquatement à l'inconduite et au harcèlement sexuels sous toutes leurs formes et en contribuant à leur éradication, conformément à mon énoncé de politique, qui est accessible sur le site Web du CMRC à l'adresse suivante : http://www.rmc.ca/lar-vac/hw-sbe-fra.php.
Comme l'indique le rapport de la REE, un changement culturel s'impose à tous les niveaux. Il ne suffit pas de réviser les politiques ni de répéter que l'inconduite et le harcèlement sexuels ne sont pas tolérés. Les leaders, les mentors, les enseignants et les superviseurs doivent reconnaître l'existence, la complexité et la gravité du problème de l'inconduite et du harcèlement sexuels, ainsi que la nécessité d'y porter une attention soutenue. Le Collège doit s'efforcer de façonner une culture où règnent la dignité, le respect et les plus hauts standards de comportement.
Mesures en place et perspectives d'avenir
Il y a de cela un an, j'avais demandé à ce qu'on procède à l'élaboration d'un nouveau Plan de prévention et d'intervention en matière d'inconduite et de harcèlement sexuels global à l'échelle du Collège qui s'appuierait sur des pratiques prometteuses mises de l'avant par les académies militaires américaines. Le cadre d'un Plan de campagne en matière d'inconduite et de harcèlement sexuels du CMRC à multiples facettes a été précisé dans un ordre d'opération qui sera bientôt publié. Les prochaines étapes consisteront en la mise en œuvre, la coordination et l'évaluation de cette campagne.
L'Équipe du Collège a déjà travaillé fort dans ce dossier, notamment dans le cadre des discussions dirigées en petit groupe à l'intention de l'Escadre des élèves-officiers que j'ai mentionnées plus tôt. La rétroaction sur ces séances a été positive dans l'ensemble, et nous nous apprêtons maintenant à offrir des activités de sensibilisation et des séances de discussion en petit groupe à toute l'Équipe du Collège.
Nous avons par ailleurs des ressources et des procédures en place qui se sont avérées efficaces pour aider les victimes à sortir de l'ombre. L'officier de service du Collège (OSC) passe la nuit au campus, et tant lui-même que l'élève-officier de service ont facilement accès aux aumôniers, à la police, aux membres du Groupe d'aide aux pairs (GAP) et aux niveaux supérieurs de la voie hiérarchique. Le Programme d'aide aux membres des Forces canadiennes, le Programme d'aide aux employés et d'autres services sociaux civils peuvent aussi fournir soutien et aiguillage à tous les membres du Collège.
J'encourage toute personne au Collège qui se sent harcelée ou menacée, ou encore est témoin de quoi que ce soit, à se prévaloir de ces ressources aussitôt que possible. Vous n'êtes pas obligés d'en parler à vos supérieurs; vous pouvez en parler à un médecin, à un travailleur social, au personnel du Centre d'aide aux victimes d'agression sexuelle de Kingston ou à toute autre personne en qui vous avez confiance. Je vous invite à prendre connaissance des coordonnées des différentes ressources à votre disposition sur notre site Web : http://www.rmc.ca/lar-vac/hw-sbe-fra.php.
Conclusion
Le CMRC demeure un lieu d'apprentissage, d'enseignement, de recherche et de travail exceptionnel, et j'encourage tous les membres du corps professoral, les membres du personnel et les étudiants à tirer parti de nos dernières initiatives et à appuyer la mise en œuvre de notre Plan de campagne sur la prévention et l'intervention en matière d'inconduite et de harcèlement sexuels, à court terme comme à long terme. Comme l'a remarqué le major-général Whitecross, commandant de l'EISF-IS, l'inconduite et le harcèlement sexuels représentent un problème complexe, et il est peu probable que des mesures rapides et temporaires permettent de régler les nombreux aspects du problème. Il nous faudra donc déployer des efforts soutenus pour évaluer en continu les résultats de notre campagne et continuer à perfectionner nos programmes et nos processus de prévention et d'intervention.
Vérité, Devoir, Vaillance.
A.D. Meinzinger
A.D. Meinzinger
Brigadier-General | Brigadier-général
Commandant
Royal Military College of Canada | Collège militaire royal du Canada