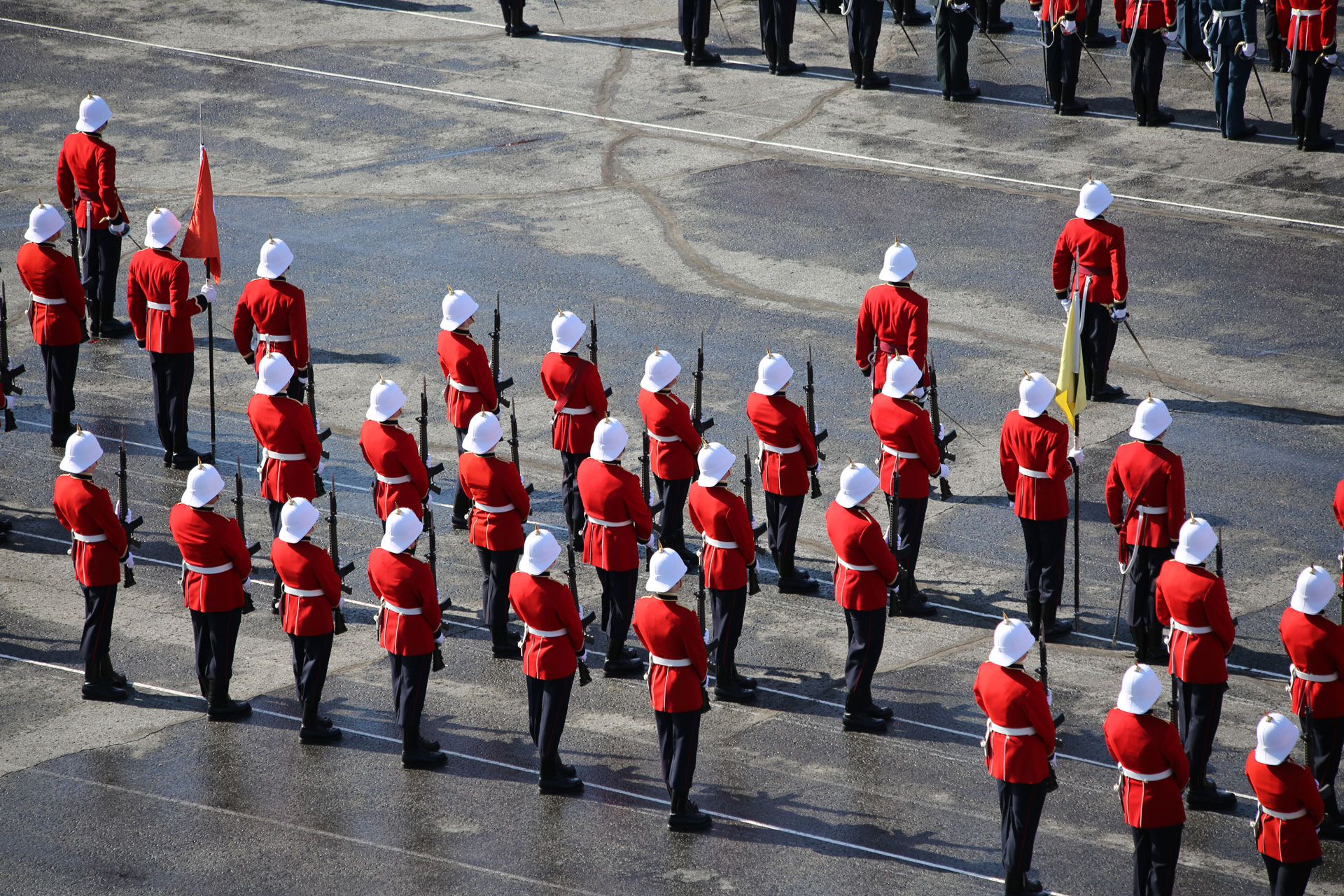 Talent Show PART I
Talent Show PART II
Photos taken by Matt Telfser
Happy St.Patrick's Day. On Wednesday night the Cadets hit the stage for the annual RMC Talent Show. In front of a packed and rowdy St.Patrick's Day crowd of Cadets and citizens of Kingston, the hidden talent of RMC emerged to show their stuff.
From incredible bands, amazing piano players, dancers, singers to "Glow Stick" swirlers and Micheal Jackson memories – the entire evening was wonderful and once again showcased the incredible musical skills in the Wing.
The show, as always, culminated with the Cadets singing together and sounding good. Well done to all the organizers and all those that conquered their 'stage fright' and entertained us.
This event was a success and all the proceeds – $1034.50 will be used for the third year class project. This year, third year class project consist of cleaning of the city of Kingston, but also fundraising money in order to add a new playground or replace an existing one in Kingston. (See III Year Class project elsewhere in this edition)
Photos taken by Matt Telfser
Concert in Scarlets
This past Saturday afternoon, many member of the faculty, staff and Cadet Wing joined the citizens of Kingston at the Gospel Temple for the annual Concert in Scarlets. From start to finish, this was an outstanding afternoon of music, singing and dancing performed by the RMC Cadets.
The Commandant was joined by Speaker Milliken, the BComd and others to witness this fine performance. On completion of the show, the Commandant presented a cheque for $3000.00 to Ms Varma representing the United Way.
Well done to all of the Musician and Dancers of RMC on an excellent show. We're all looking forward to seeing the continued growth of the Music program at RMCC.