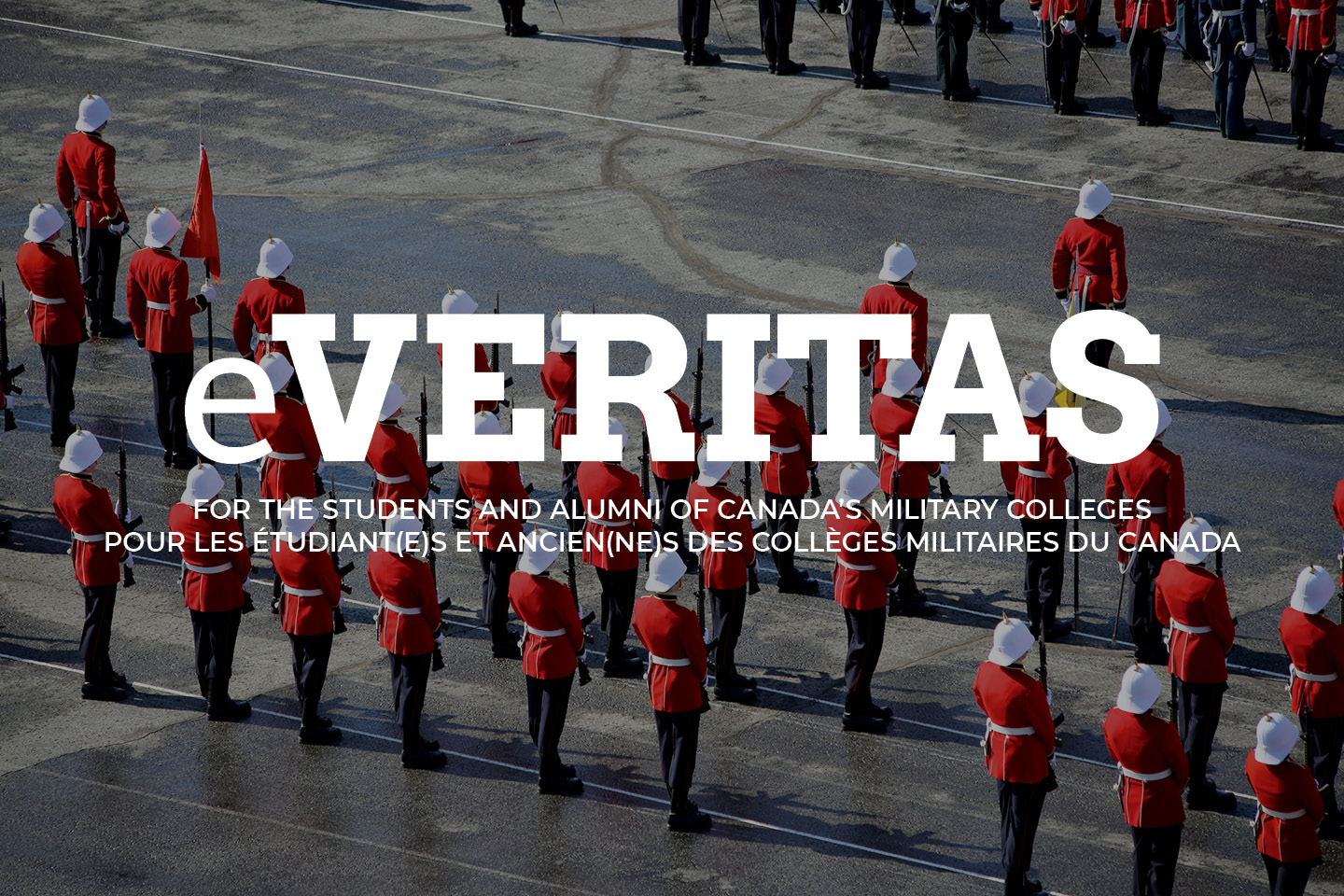 We are fortunate in this edition to have a copy of the Spring Veritas magazine cover and table of contents along with french and english portions of many of the articles. The photos we used are from our own files – the magazine has far better quality of photos. Our intent is to wet the appetite of readers who can expect the real thing in their mail boxes within the next couple of weeks. It is not to late for "non members" to sign up which will guarantee that they will be included in the mail out too.
Another big thank-you to E3161 Victoria Edwards (RMC '03) for her continued support in providing articles. Officer Cadet Kevin Kunz keeps surprising us with his "tips" on how to improve the technical side of things.
Next weekend being Easter, we will miss a week with e-Veritas.
Bill & Rolande Oliver