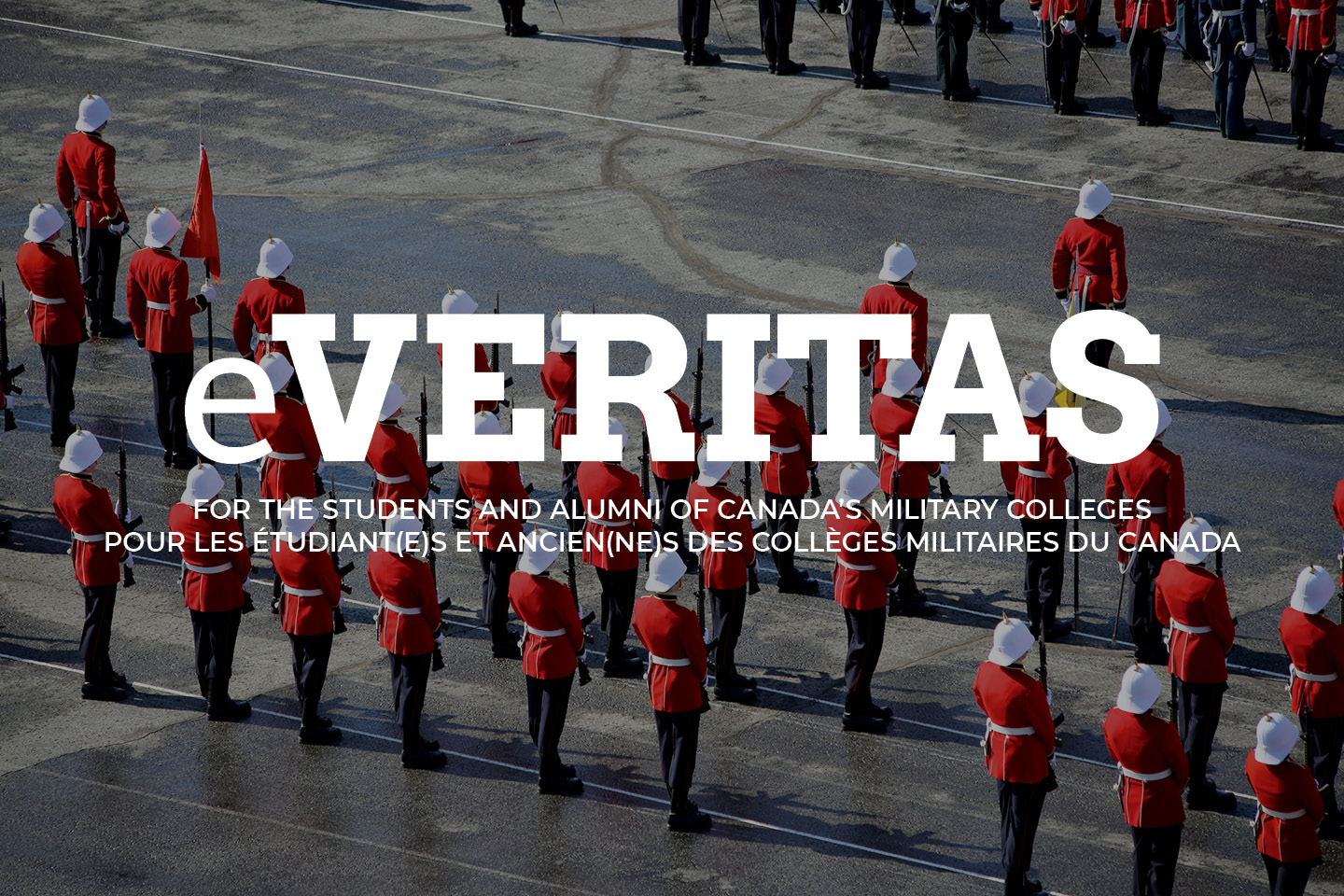 REVEALED: THE PATH TO WAR:
Includes in-depth interview with RMC Club Executive Director – Peter Dawe
Drawing on the research and reporting of the best-selling book "The Unexpected War" by Janice Gross Stein & Eurgene Lang, 'REVEALED: The Path to War' exposes how Canada found itself on the front lines in Afghanistan. Every politician with an important role in sending Canadian troops to war is interviewed, including former Prime Ministers Chretien and Martin. The Path to War is revealed to be a largely political path, absent of an adequate understanding of the mission or the country Canadian soldiers have been sent to reconstruct. Canada now finds itself engaged in a conflict longer than any other in its history. How did it happen? Click here

We Get Emails
Just wanted to say that I really enjoyed the article on Paul Bradley in the last e-veritas. I think you really hit the nail on the head in terms of the type of individual Paul Bradley is. By promoting character guys like this, people at the college will begin to realize that the reservist program does have its place at RMC if it contains these types of individuals that display the character and development expected from cadets at the college. I don't know if its been passed to you already but, I would like to thank you for all the support you have given our team in the e-veritas. I know that it has not gone unnoticed.

23856 Duaine Fetzner (RMC '08)

RETIREMENT
G 1987 Cdr G. Ross Nield (RMC '05) retired from the CF Regular Forces
03 Dec 07, and began CF Reserve service 04 Dec 07. Joining the CF in
1965 (Royal Canadian Artillery), he has completed 42 years of CF service
to-date, of which over 37 years were with the regular CF (navy),beginning
with studies through the ROTP at the University of Manitoba.During his regular CF career, he held a varied number of naval/jointline/staff
positions both across Canada, and abroad in the USA and, most recently,
with NATO in Italy. He also completed advanced academic study including
graduation from the Inter-American Defence College, and graduation from RMC
with a Masters degree in War Studies in 2005.
Cdr Nield has accepted a Reserve appointment with the Conference of Defence
Ministers of the Americas team in Ottawa in his current rank, and he and his
spouse Jocelyn-Emile will continue to live in Ottawa.