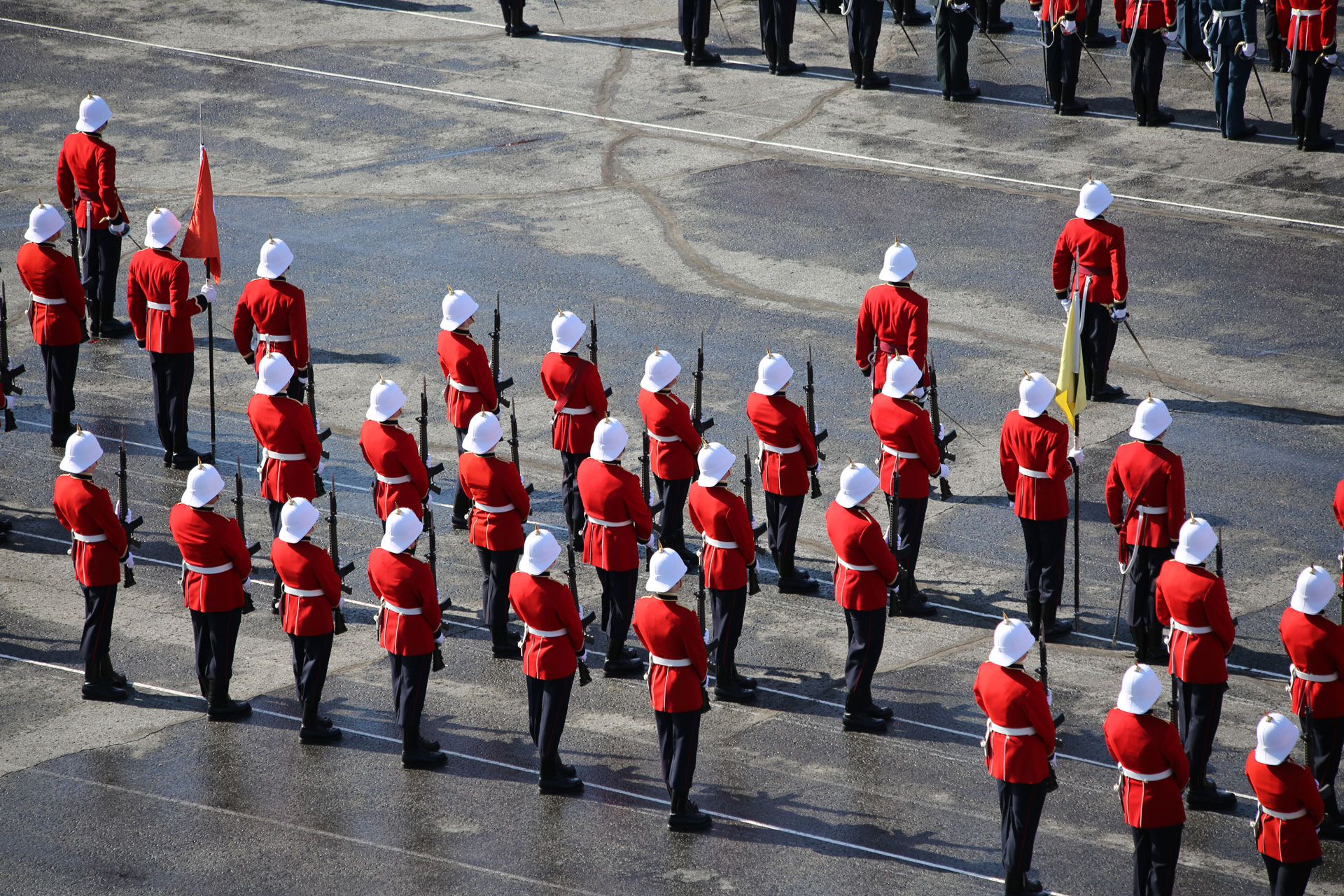 Last week we presented a perspective on the Birchall pavilion from the Director of Athletics, Darren Cates. He was kind enough to share his feelings and memories from "his perspective" – which is understandably geared towards that of a sports administrator working hard to improve the sports facilities under his charge.
In this edition, we have  the insight from the Adjutant of the Old Brigade, 3918 A.K. (Al) Roberts another of the initiators.  In this installment he recalls the early days in the process to get the project off the ground up to and including crucial input from the Class of 1966 under the leadership of  7076 John van Haastrecht.
Other interested parties are invited to submit  further inputs from yet other perspectives.
Next week we will cover the official opening ceremonies and hopefully more.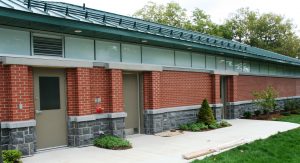 THE BIRCHALL PAVILION PROJECT
by 3918 AK (Al) Roberts (RMC 1957)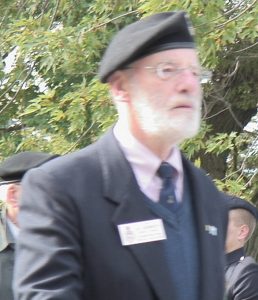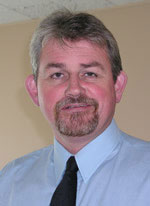 In early 2004, shortly after taking over as Adjutant of the Old Brigade, I was approached by 13731 Steve France, then Executive Vice-President of the Foundation, who suggested that the Old Brigade twin with the Class of 2004 to jointly present a gift to the College. This idea came about because the Commandant, S133 BGen Jean Leclerc, had limited the amount of money that the Class of 2004 could donate to their leaving gift to $12,000 or so. Both the Class of 2004 and Steve felt that nothing very substantial could be done with such a small sum. So, Steve had the idea of asking the Old Brigade to raise a matching $12,000 while leaving the Class of 2004 to decide what the $24,000 gift would be and to procure it. Since the Commandant had final approval over such gifts there was no danger that the money would be squandered in an inappropriate way. I then wrote a letter to all members of the Old Brigade explaining the proposal and the response was instantaneous and tremendous: well over $30,000 was raised over a short period of time! It is worthy of note that the Old Brigade had not undertaken any fund raising on its own for a number of years prior to this effort.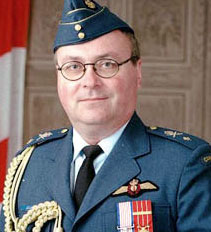 Meanwhile, the Class of 2005 was watching carefully and it came forward in September 2004 with a proposal to do the same sort of thing. Unfortunately its project subsequently grew too ambitious and unwieldy to handle, and the Commandant refused to approve it. Thus, the Class of 2005 was forced, rather late in the day, to undertake a much less expensive project which didn't need help outside help. Money from supportive Old Brigaders nevertheless continued to roll in.
GENESIS OF THE NAVY BAY PROJECT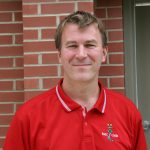 Since the original project proposed by the Class of 2005 had to do with sports, I was brought into contact at that time with Darren Cates, the new Director of Athletics at the College. When the Class of 2005 withdrew from acting jointly with the Old Brigade, I contacted Darren and told him there was old Brigade money in the Foundation the needed to be spent. As he had recently drawn up five one-page requests for requirements for his department, he sent them to me for review.
Only one of these requests was suitable for a Foundation fund raising project, but it was a good one calling for a much needed facility with dedicated changing rooms for College rugby and soccer teams. We immediately got together with Steve France and it didn't take long for us to agree this was something that needed to be done and that, with a bit of luck, it was doable. We provisionally named it the Navy Bay Pavilion Project in late 2004.

COMMANDANT'S APPROVAL
It was all very well for Steve, Darren and I to be working together as a small initiator group, but it was quite another thing to move forward from there to get the necessary College and Foundation approvals for a formal project. Although we approached both of them more or less simultaneously, it was absolutely necessary to get the Commandant's green light before the Foundation would approve any significant fund raising.
I took it upon myself to convince BGen Leclerc of the great potential benefits of the project. Darren had already formally submitted the justification to him for such a facility while Steve had spoken to him (and sent him a letter) about the support such a project would undoubtedly get from ex-cadets through the Foundation. Fortunately, I was on good terms with the General and he didn't seem to mind me waylaying him during breaks in various meetings during the early months of 2005 for the purpose of lobbying. One major obstacle was the he knew he was to be posted at the end of the academic year so didn't want to make major decisions on future projects that would bind his successor. Nevertheless, BGen Leclerc was quite sympathetic to my pleas and finally (perhaps tiring of my interventions!) said something to the effect: "Alright, Al, I'll make an exception for you. Let's get all parties together and work it through".
So it boiled down to a meeting in the Commandant's office on 04 July 2005. Present in person were BGen Leclerc, H3948 Dr John Plant from the Foundation (soon to become its President), Steve France, Darren Cates and LCol Rod MacDonald, a member of the General's staff. I was on the speaker phone from my home in Quebec City. Preliminary drawings and cost estimates that had been prepared using some of the money already raised by the Old Brigade were displayed and discussed. The need for our teams to have dedicated facilities to maintain their Margin of Excellence was a strong argument in favour of the pavilion. John Plant indicated that this would be a good 'dry run' for a larger project that the Foundation had in the early planning stages.
The main reservation that BGen Leclerc expressed had to do with fund raising. Would the Foundation be able to raise the necessary funds (we were talking in the order of $300,000 at that time)? He pointed out that there was no College money in the budget for such a project, nor could there be (too many other higher priorities such as dormitories, etc), hence the Foundation would have to go it alone to raise the necessary funds. We won him over by pointing out how successful the Old Brigade fund raising had been over the past couple of years and that we were sure, with that example of leadership, other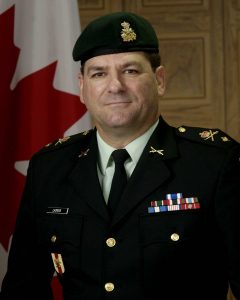 ex-cadets would join in. The Commandant was convinced by this argument and he gave his official approval in principal. We are indebted to BGen Leclerc for his interest in this project and for the key role he played in getting it off the ground. His successor, E1607 BGen Joceyln Lacroix became an immediate, enthusiastic and active supporter of the cause, which helped keep the ball rolling in those early days. Eventually, during his reign and that of his successor, BGen Tom Lawson, another great supporter, money (quite a lot) for some of the auxiliary costs such as planning, management and landscaping, etc were committed by the College.
x
FOUNDATION APPROVAL
Well, we had the Commandant's approval, a name (The Navy Bay Pavilion – only later to become officially the Birchall Pavilion) and great ideas on how to raise the $300,000 that we envisaged was necessary with our rose-coloured glasses firmly strapped to our collective heads! It turned out, however, that there was a long road ahead of us to get where we wanted to go, to where be believed we could go, to where we eventually did go.
The Foundation's Board had also to approve the fund raising on its behalf. Steve, of course, had been working hard in this direction, but now a decision was required. There was some reticence on the part of Board members. The cost was too high and there was no assurance that such a sum could be raised over and above the other commitments the Foundation had to the College and its cadets. I was informed by a senior Board member that the project would never be approved, the cost being too high.
Then, of course, as more detailed estimates came in, the price tag began to rise! But the little snowball that had been formed at the top of the mountain was now beginning to roll down its slippery slopes, getting bigger the farther it went. The idea of the Foundation funding a building for the College, something that had never been done before, was catching the imagination of many ex-cadets, as exemplified by the Old Brigade. Approval was forthcoming.

BREAKTHROUGH IN FUND RAISING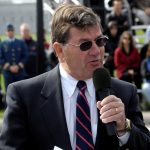 Then came the breakthrough: the Class of 1966, under the inspired and generous leadership of 7076 John van Haastrecht (a future Foundation President), came forward with $400,000 which it had raised for another project, since abandoned. That snowball had suddenly increased in size to pass its critical mass and started to turn into an avalanche. The dream was now a reality! Success was assured!! In the end, the cost was $950,000 for the building – and $950,000 was what was raised by the Foundation.
This momentous injection of funds gave the project the impetus and legitimacy to sail forward with confidence that any remaining obstacles would be overcome (as they were). By then, I had essentially disappeared from the scene so am not intimately knowledgeable as to what transpired thereafter.
I do know, however, that my two colleagues in this adventure most certainly did not disappear. Steve France, superbly supported by the Foundation staff at Panet House, led a masterful campaign to bring in the rest of the funds by, amongst other things, convincing various 2005, 2006, 2007 and 2008 reunion classes to contribute as well as implementing a broader approach that was attractive to ex-cadets everywhere. Darren Cates effectively appealed for donations from former members of various College sports teams while overseeing the design. Many others, too numerous to name, were part of this success story. My remaining role consisted of continuing to encourage Old Brigaders to participate in this exciting venture, and more than $135,000 came in from that quarter.
By the way, I have learned that it was John van Haastrecht and his Class of 1966 that suggested that the pavilion be named after Air Commodore Birchall, a great choice that was subsequently approved by NDHQ.

BIRCHALL PAVILION IN BEING
An idea that germinated in the minds of three people back in early 2005 has now, four and a half years later, come to fruition. Once approved by the Commandant and Foundation Board, it received that all-essential boost from the Class of 1966 to ensure financial viability.
The Birchall Pavilion is already being used by cadet teams and will be officially inaugurated on 03 October during Reunion Weekend 2009. It is a facility donated to the College by its ex-cadets. The many, many donors can be proud of their role in helping the College to continue to provide that important Margin of Excellence to its cadets, so necessary for today's and tomorrow's leaders, for many years to come.
__________________________________________________________________________
Donors Made it Happen
By: Bill Oliver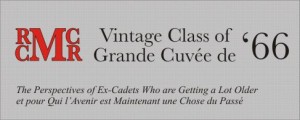 THANK YOU!
$950,000 for The Leonard Birchall Pavilion
We hope to have more details on further donor support for this project in future editions of e-Veritas.  As one reader clearly reminded us:
"Donors are the key to the Foundation and are the ones who really made this happen."